Lee Phillips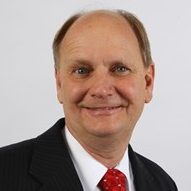 Attorney Lee R. Phillips is a Counselor of the United States Supreme Court. He has three university degrees-BS, MS, JD -and has held licenses in real estate, mortgage brokering, securities, and life insurance, as well as being a registered investment advisor. Lee is nationally recognized in the fields of business structure, asset protection, financial planning and estate planning. He is the founder of LegaLees Corp., a company specializing in solving asset protection and tax problems for high net worth individuals. After graduating from Brigham Young University he practiced law as a patent attorney. He spent 5 years in the dual position of Assistant General Counsel and Associate Director of Research at the nation's largest private university, J. Reuben Clark Law School. Author of 19 books, Lee serves on the editorial boards of several professional publications. Lee Phillips' is one of the nation's most engaging, dynamic speakers, and has given over 4000 event presentations throughout the US, totaling over 10,000 hours across the country. He has helped over a million people understand the law and how to protect their assets and grow their wealth.
Lee Phillips Articles

August 06, 2020

Sorry, but this content is exclusive to REIClub Pro members only.

If you are an REIClub Pro member, please Log In.