Free CD Reveals Secrets to Buying Properties 30% to 50% Below Market Without Risking Credit or Cash
Proven Money-Making Strategy Can Get You Your First Check in the Next 30 Days or Less
This market is creating MILLIONAIRES just like you all over the country..

You can make huge profits in real estate without actually buying any properties

You can have motivated sellers calling you wanting to unload their free and clear houses at huge discounts

You can be investing in a low competition market where the number of good deals is going up every year

You do not need to learn all the latest social media gimmicks and online tricks to make money in real estate

You do not need to be licensed as a real estate agent or have any other fancy credentials to make money in real estate

You can use this economic turmoil to create your dream life of becoming financially free

You can create this dream life from the comfort of your own home with a computer and a phone
Now you know. And the time to begin is right now.
These free audio files lay it all out for you and walk you through the entire investing in probates process from start to finish. Topics include probate process, building your team, finding deals, screening deals, deal analysis, negotiating, contracting, marketing, and getting paid.
(In case you're wondering why we're offering these files for free, we know that once you experience the quality of information we provide, you'll be happy to receive more information and opportunities from us.)
It's easy to take advantage of this special opportunity to get instant access to the Probate Fast Start CD audio files for FREE. Simply input your primary Email Address and Access Code in the form on the right and we'll email you a link where you can grab these files right now.
Since we also sell this CD on the internet, this special test offer may be removed very soon.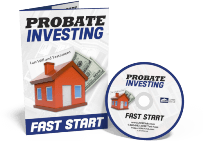 Enter Your First Name and
Email Address For Access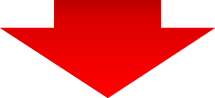 We do not sell, rent or share your information.
If you have any issues, please contact
us at support@reiclub.com.
"I found the Probate Investing Fast Start Training to be extremely valuable. This audio training covers the gamut of probate real estate investing, from finding probate opportunities to closing the deal. This is not some superficial overview, but rather a meaty training on the complete probate process. This is training that you'll want to listen to over and over to master the concepts."
"The person narrating did a great job delivering the training. It almost felt like I was in a live class with the instructor. You gave a very concise and clear description of the Probate process. I believe anyone who listens to the CD will receive a wealth of knowledge."
"The files are awesome! Thank you so much for sharing. There is enough content for the rookie probate investor and also for the seasoned investor."
"The Probate Investing CD's gave a step by step breakdown of the whole probate process. It was helpful and informative. Thanks for the information."