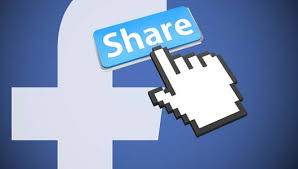 Want to ATTRACT more leads and clients on Facebook?
Of course you do (-:
Which is why it's important for you to post content to your fan page regularly. For best results we recommend once per day or at least several times per week, so that you are consistently getting in front of your prospects.
And the GOOD NEWS is, this is super easy to do (and can also be FUN) when you rotate the RIGHT type of content on your page. This includes everything from real estate related posts to other funny, engaging, and interesting posts.
To help make sure you never run out of ideas to share, we've compiled a list of 18 specific ways you can leverage content (both FREE & paid) on your fan page to drive more traffic, leads and active conversations IMMEDIATELY.
18 FREE & Paid Facebook Post Ideas To Attract MORE Leads & Clients IMMEDIATELY
1. Local Fundraisers
Try to partner with 1 or 2 local non profits that you are passionate about. People LOVE to help those in need, especially when you offer local opportunities.
2. Weekly Best Buy Deals
This is one of the best ways to build engagement. Simply choose a property you feel is a great deal or buy, and feature it on your page.
3. Your Own Property Listings
When possible focus on specific hooks for better engagement. This includes ideas such as "price reduced," "foreclosures/bank owned," "special financing deals," "motivated seller," "coming soon," "just listed," or anything else that helps makes the property unique or interesting.
4. Funny and Entertaining Videos
Think of anything that is relatable to your audience. What are their interests or hobbies? Are they parents with kids? Retired? Think of content that would make them laugh.
5. "How to's" and Tips
This can work great for home improvement tips, how to buy your first home, etc.
6. Testimonials
Do you have a great story to share or testimonial of a recent client who was super pleased with your work? Have you client record a quick 30 second video and use this as leverage to attract other buyers or sellers.
7. Video Tours
Do a quick walkthrough of one of your listings and post to your fan page.
8. Local News/Events
Are there any newsworthy articles or upcoming events (such as festivals, fairs, car shows) in your area that you could feature?
9. Contests
This is always a fun one. What could you offer to someone in exchange for their email address? $25-50 Starbucks gift card, etc. You could also have people answer a trivia question on your fan page, share a photo of the "best XYZ," etc.
10. Coupons and Deals
Did you see a recent coupon or Groupon deal that people would love. Share it to your page!
11. Local School Events
This can work REALLY well, because a lot of the time this will resonate with your ideal client. Married couples with kid (or grandkids). People love to attend sporting events, plays, concerts, etc.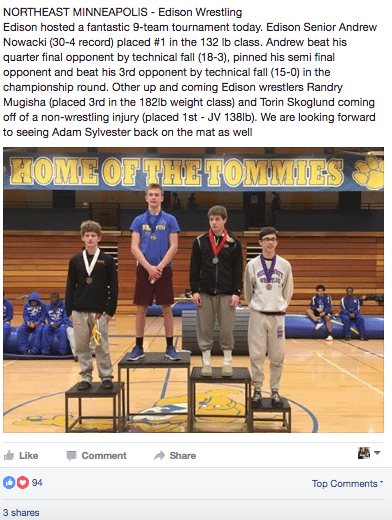 12. Seller Referral Offer Post
This is a GREAT strategy to leverage regularly. It's always a good idea to give people the opportunity to help you and help themselves by reffering leads.
13. Seller Referral Offer Post
Do you have a buyer or seller opt in page to capture leads? Perhaps you're offering a FREE weekly list or PDF report?
Don't forget to post this every couple weeks to get some additional organic traffic.
14. Places To Go or Things To See
Do you know of any cool spots that people can visit or little known gems in the area that you can share?
15. Network and Share
Start connecting with other local investors/agents or businesses and feature those owners on your fan page. Let them tell their story. Find ways that you can work together and leverage each other's audiences.
16. Market trends & updates
At least on a monthly basis, remember to share current trends and market activity.
17. Memes
People LOVE memes! You know those funny images with the text that are super relatable?
18. Surveys
Is there something you want to learn about from your audience? Post a survey to your page to gather responses.
Additional Social Media & Real Estate Tips
Remember to also boost your listings, offers, and special deals via Facebook ads to build your email list as well. This will help you to get better and faster exposure, PLUS it gives you another way to stay in touch with your audience.
What other ideas would you like to add to this list that we may have missed? Don't forget to share what has worked well for you!