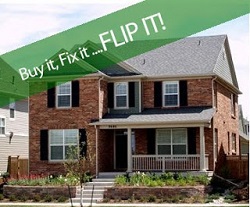 When charting your way through the choppy waters of real estate investing, it need not be a guessing game. Rather than endless trial and error on your part, you can lean into the experiences of others who have gone before. This is why I enjoy mentoring, and why I enjoy putting together real estate investing training articles like this.
Let's discuss the subject of dealing with the various Sellers you may run across when you are hunting down deals.
Dealing with Sellers
You don't have to be in this business for very long to know that not all sellers are in the same position. They may have contacted you regarding a certain property, but where are they in their readiness to sell? If you've been confused in this area, let's simplify matters by breaking them down into 3 different types:
Those who

want

to sell
Those who need to sell
Those who

HAVE

to sell
1. Want to Sell
This homeowner has taken a step in the right direction. They've contacted you about the property. The problem is they probably don't have enough financial motivation to make them want to sell. You will be unable to create a big enough discount to make it worth your while as a real estate investor.
What we typically do with this type of lead is put them on a real estate marketing drip system.
If you are unfamiliar with that term, it means we will send periodic emails to keep us on their minds. You never know how their world or their lives might change in the future. Something may happen to turn that prospect into a ready seller. When that happens, we want to be their very first phone call.
2. Need to Sell
Now we come to the homeowner who needs to sell. They might not have enough financial motivation to sell to you at an extreme discount or a significant discount.
However, if you can get creative, you could still land a deal. This might include lease options and sandwich lease options, subject-to transactions, and owner-carry backs, just to name a few. In these cases, you could offer a little bit more and still come out with a profit.
3. HAVE to Sell
Last of all, you have the homeowner who absolutely must sell. No other options…
They have major financial problems going on in their lives and they need cash, like yesterday. What you can do with this type of seller is make them an all-cash offer and buy their property at a significant discount.
Equipped to Make the Best Offers
Recognizing, identifying and understanding these different types of motivated sellers will go a long way in equipping you to make the best offers. Or, in the case of the Need to Sell, not make an offer at all, but set them up in your drip system.
It's my goal as your mentor to be able to empower you to make both all-cash offers as well as creative-terms offers so that you can maximize your profit potential. You may be at the point in your business where you're considering branching out to other types of properties and these tips apply to dealing with residential as well as commerical property owners.