A number of exit strategies exist in the real estate investing business, all of which offer a unique perspective and their own way of going about things. However, few are more attractive to new real estate entrepreneurs than the almighty wholesale niche. While profits may not be as large as, say, a rehab, there is significantly less risk involved and the turn around period is dramatically shorter. What's more, these deals may not be as hard to find as you think.
If you want to find wholesale real estate properties in your area, I recommend trying the following outlets discussed below.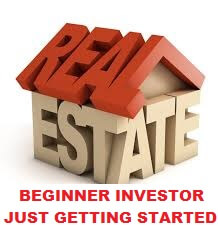 3 Best Ways To Find Wholesale Real Estate Properties
Foreclosures
Those that want to find wholesale real estate properties could do a lot worse than the typical foreclosure. In fact, few opportunities are more worth pursuing than those that witness homeowners fall behind on mortgage payments. If for nothing else, homes at risk of being repossessed by the bank have proven — time and time again — to be a viable source of deals.
It's worth noting that the nature of a foreclosure is particularly attractive to those that want to find wholesale real estate properties. But to understand why, you must first have a firm grasp on the foreclosure process itself. In their simplest form, foreclosures are the result of a failure to keep up with mortgage obligations. Those owners that aren't able to pay their mortgage on time are at risk of losing their home to the very bank that provided the loan in the first place. While each state has their own guidelines, it's safe to assume the foreclosure process will start 90 days after the first missed payment. At that point, the owner is faced with a big decision: default on the loan and lose the home to the bank or conduct a short sale.
It's worth noting that short sales typically result in discounted prices, as time is of the essence for the property owner; they need to sell in a timely fashion in order to fulfill their obligations to the bank. More often than not, selling at a significant markdown is the only way to do so. And as an investor hoping to find wholesale real estate properties, there is no reason you can't be the one to acquire such a deal. Mind due diligence and familiarize yourself with the foreclosure process, and you may find some of the best deals out there.
Auctions
In trying to find real estate wholesale properties, foreclosures are often your best bet, but they are far from your only option. Anyone with the ability to navigate property auctions could find themselves in the presence of some great deals. In fact, there are those that make a killing on acquiring properties solely from auctions. Not unlike their foreclosure counterparts, properties bought at auction can often be had for an attractive discount. It's not uncommon for houses placed on the auction block to be priced at a value equal to or less than the remaining balance on the mortgage. More often than not, that represents a fantastic deal.
Similar to that of foreclosures, understanding the discounts that may be had at auction stems from familiarizing yourself with the process. First and foremost, there are two ways a house can be placed up for auction: Either the homeowner has neglected to pay property taxes, or the property itself has gone into foreclosure. Regardless of the reason, each of these scenarios represents a great opportunity to procure a deal. That said, those that want to find wholesale real estate properties should consider taking a look at auctions.
I recommend doing your homework about the event you want to attend an auction. Remember, not unlike any other acquisition strategy, there is risk involved in attending an auction. Mitigate your chances of running into complications by minding due diligence. It's also worth noting that most auctions will require a cash payment. Above all else, know what to expect the next time you look for wholesale real estate properties at an auction.
Bank-Owned REOs
This next trick to help you find wholesale real estate properties is contingent on whether or not the previous two acquisition strategies result in the sale of a property. Subsequently, to acquire a bank-owned property (or real estate owned REO), the property mustn't find its way to an end-buyer. As the name suggests, bank-owned REOs have been repossessed by the banks, and failed to either sell at auction or result in a short sale.
It's worth noting, however, that banks aren't in the business of holding on to nonperforming loans; that's why they will take the short sale option when the opportunity presents itself. If for nothing else, banks don't want to hold on to properties that aren't making them any money, and are (more often than not) happy to sell them for even a slight profit.
Just because it is an underperforming loan does not mean the bank will seemingly give it away. After all, they are in the business of making money too. For this reason, investors are advised to hire an inspector. While not required, the critical eye of an inspector will let you know exactly what you are looking at. Conducting an inspection may even reveal "characteristics" that allow you to lower the bank's asking price.
If you want to find wholesale real estate properties, I recommend trying as many outlets as you can; real estate is a numbers game. However, I have had tremendous luck with the outlets I mentioned above. Each offers investors the unique opportunity —provided they mind due diligence — to find discounted properties that fit the criteria to wholesale.