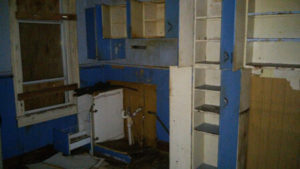 Flipping a house is a very profitable endeavor if you know what you are doing. As with most highly lucrative opportunities, it is also risky. Being well-informed is the best way to ensure success as a real estate investor.
One wrong decision can lead to a break even situation, or worse, leave you with a loss. Here are a few surefire ways for your fix and flip project to fail.
Fix and Flip Mistake #1: Over-improving
Over improving your property will certainly make profitability difficult. New investors often over improve by up to 50%. They do not understand which improvements actually add value, so they do too much. Unnecessary improvements that do not add value will devour your profit margin. There are many small things you can do toimprove the property which cost very little.
For example, a house is more likely to sell if it has a nice color palette. Pleasant colored paint is not going to cost much more than plain white paint. This is an extremely affordable way to make the home more desirable. Knowing which improvements to make, based on how much value they add to the property, is a key in a successful fix and flip project.
Fix and Flip Mistake #2: Buying the wrong house
Consider your exit strategy before you purchase a house. Think about who will want to buy this house and why. The wrong house is one located in a bad neighborhood. You will have a difficult time selling a house located in a crime infested neighborhood. People also do not generally want to live on a busy street.
Pay close attention to the surroundings of the house. Street parking is also an issue to avoid. A good house has a driveway at the very least, and a garage is even better. Look at the neighboring homes and ask yourself, "Are the lawns well-manicured? Is there debris or broken-down vehicles lying around? Does it appear friendly and welcoming?" Remember you are purchasing this house with the intention to sell it. Buying the wrong house is a surefire way for your flip to fail.
Fix and Flip Mistake #3: Not having a reserve/contingency fund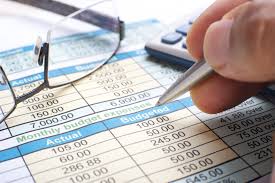 Understand that things will go wrong. You need to be prepared for these unforeseen situations. Having a contingency fund is vital. 10 to 20% is a good amount to have set aside.
In other words, if your contractorestimates the repairs at $20,000, you should have another $2,000-$4,000 in reserve. It is always better to be over prepared than under prepared. There will be costs that you are not expecting. Your project could come to a complete halt without a reserve fund.
The best way to ensure success in your fix and flip project is to avoid common mistakes. Knowledge truly is power in this situation. Everything you need to know is available. This is not rocket science. However, it does require a certain level of intelligence. Get information from reputable sources. Learn what to do and what not to do in order to have a profitable project.