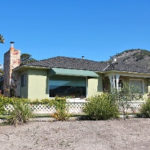 Choose the right property and you'll reap the rewards; the wrong one will end up costing you dearly. Even the most experienced real estate investors occasionally find themselves on the losing end of a deal.
Don't let that keep you from investing, though. You can minimize the potential for losses if you remember these four things to look for when evaluating a property.
Property Location
Perhaps the most important aspect of real estate investing is the location of the property. Properties that are in prime locations offer investors options such as resale, or rental. However, those in poorly performing areas are limited and resale or rental may be difficult. Don't rely upon the listing sheet, information you find online, or your previous experience in the area. The only way to truly know what the area is like is to drive through during the day, at night and on weekends. Take note of activity that may deter future buyers or renters.
Property Condition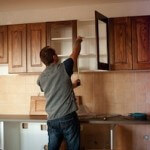 A property that is in horrible condition, in a good market may well be worth the investment. Likewise, one in excellent shape in a poor market may not be. Don't be turned off by cosmetic issues that are easily fixed. Fresh paint, updated carpet, and flooring are relatively inexpensive. What really matters are the big things like the roof, foundation, windows and mechanical components. Your budget will be dramatically affected by the big ticket items, so talk to your contractor and get hard numbers before you take the deal.
Asking Price
The listing price is, of course, an important part of the equation. You don't want to invest more than the property is worth, especially if you need to do a large amount of rehab. Look at other comparable properties, same number of bedrooms, square footage, etc., and determine the amount you're willing to invest. Although it may seem counter-intuitive, sometimes your offer will be more than the listing price. The determining factor will be what the potential future value of the property is.
After Rehab Value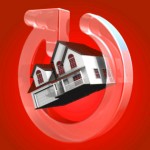 Evaluating the after rehab value of a property will help you determine whether the deal is one you want to take, or if it's time to move on. The combined total of the asking price, plus rehab costs will bring you to your total expenses. However, this isn't necessarily the value of the home.
Once completed, it's possible your investment will be worth far more. Determine the percentage of profit, or dollar amount, you want to make and evaluate whether your investment will fulfill your needs. If not, you will be wise to move on to the next deal.
When it comes to investing in California properties, always look at the location, condition, sales price and after rehab value. When all of these things are in line, you'll be on your way to a profitable deal.