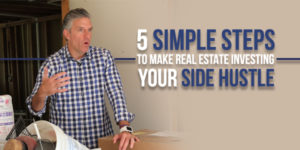 Are you investing in real estate part time on the side? Are there some of you who are interested in real estate investing, but only PART-time? I know not everyone is unhappy with their 9-5. Thinking of making real estate investing your "side hustle"? It would be extra income you want to sock away to create a cash cushion so you can leave your J.O.B. and get free?
That's how I started. I bought my first property in 2001, then again in 2002 and 2003 and finally, in 2004, I quit cold turkey and jumped into real estate full time…713 flips later, 500 deals closed in my old brokerage and 200+ deals funded for students I KNOW EXACTLY WHERE YOU ARE NOW.
There's also the possibility that you are just dipping your toe in the water to see how it feels with real estate. Maybe if it goes well, you'll think about going full time or maybe you'll use it just as extra income to save for your kid's college tuition or go on fun vacations with your family.
Whatever your story is, here's how to invest in real estate part time:
[5 Simple Steps To Make Real Estate Investing Your Side Hustle]
Step 1: Funding
This is key – you HAVE to be able to convince your wholesalers, realtors, asset managers, referral sources and bird dogs that you can close, which means having the funding available to you at any given time. Do you have cash? Lines of credit? Private money? Access to Hard Money Lending? Maybe you have a joint venture business partner. If you have the funding and a proof of funds, then it's easy for you to convince others to bring you the leads, which takes us to Step 2.
Step 2: Lead Flow
If you are trying to keep your expenses low, the easiest way to find leads is by getting out and networking with professionals who already have inventory. Realtors that have access to pocket listings; Asset Managers who have access to inventory or your local wholesalers, bird dogs and referral sources. Just waive your proof of funds in front of them and show them you can close. They'll make a little assignment fee or consulting fee. We've have found many leads in my community by just writing up a few Facebook and Craigslist posts and networking with other real estate investors I know. Jumping into local Facebook Real Estate Groups is an easy way to network and see inventory. Wholesalers and realtors are always posting about their properties in those groups.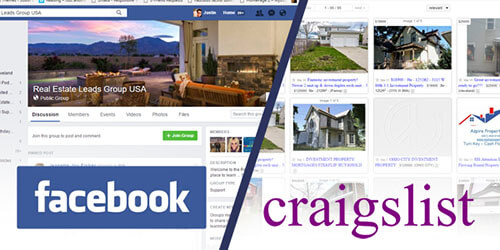 Step 3: Contractor Bids
Once you have a lead that seems to fit our Automated Offer Formula (ARV x 68% – Improvements = Max Offer Price) it's time to get a contractor out there to see what their estimated cost of repairs would be. I recently had a local wholesaler who is a friend of mine call me up to see if I was interested in a property for $37,000 that needed about $70k or less worth of repairs. I sent my contractor Anthony to check it out and he confirmed his bid would be right around $70k. It fits my formula and it's a lead I received without doing any work besides answering my phone because other professionals know I can close.
Step 4: ARV/List Price
There is a number of ways to confirm what your ARV/list /sale price of the deal you have secured is. You can check sites like Zillow, Trulia or Realtor.com. You can call a local realtor or title company to ask them for comps (they will usually do this free in hopes to get your listing or title work when you are ready to sell post-rehab). You can also use paid sources like HouseValues.com or a software like Freedomsoft. You can also drive neighborhoods and look at the comps yourself.
I got confirmation that the house I acquired from my wholesaler friend will have an ARV of $160-170k from my realtor who eventually would have gotten the listing.
Step 5: Title Company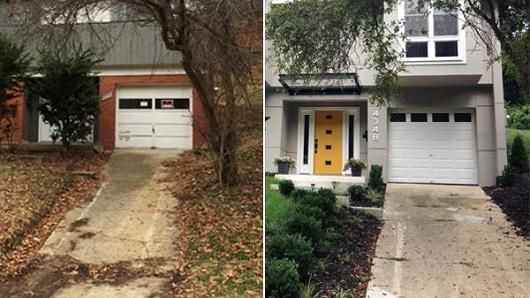 Now that you have your funding, found a good deal that will make you a solid profit once it's renovated, it's time to contact the title company of your choice to have them pull a title search. They will look to see if there are any liens, mortgages or past-due property taxes. Circling back to the case study I've mentioned, I just got the preliminary search back from my title company and the property has $24k worth of current liens. If pay $37k, there's enough money there to pay my wholesaler AND pay off the liens.
Now I'm going to be very real with you – this deal I got offered for $37k has all been coming together over the last 24 hours in the comfort of my home. I haven't even personally seen the house. Not one nickel has been spent getting this work done. I am only going to pay the wholesaler if I buy the property and I'm going to pay for the wholesaler through the funding I receive from a private lender.
It's ZERO money from my own pocket. I was able to get a quick contractor bid because I have a good trusted contractor I work with regularly who ran out before he started work for the day to check the property out and confirm the rehab budget. I ran my comps right from my computer on the software I own and before I actually buy it, I'm going to probably take a drive out there and check it out with my own eyes.
The full title search will come back tomorrow from my title company to verify that there aren't any additional liens or mortgages.
Over the past 24 hours, I probably have a total of 45 minutes into this deal and I haven't left my house once. I've been on the phone talking with my wholesaler, my contractor, my realtor and my title company. That's it.
If you want to get into this part-time, it's all about lining up these 5 steps and having a reliable team to count on. Spread the word and talk to realtors, contractors, etc. to help build your network. Attend a real estate networking meeting.