One of the most profitable, low-risk and uncompetitive real estate opportunities out there right now is in vacant houses – they defintely fall squarely under the "distressed property" & "distressed seller" categories.
Though potentially very profitable, vacant houses can be difficult to find. After finding a vacant home worth investing in, you'll still have to find the property owner so that you can make them an offer. The difficulty in finding vacant houses and vacant home owners has caused many investors to avoid investing in them at all. This means more deals for you.
There are several different traditional ways to locate a property owner. Here is a list of traditional and more widely used methods of locating vacant home owners: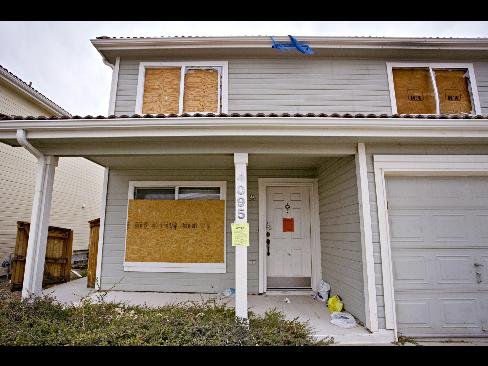 5 Simple Ways Locating Vacant Home Owners
Visit Neighbors
Most likely the neighbors aren't happy with the fact that there is a vacant property in their neighborhood. Vacant properties can be breeding grounds for vandals and squatters, and if left unmaintained, can be quite the eye sore. Not only might a property like that put their personal safety at risk, it can also devalue their own property. Feel free to ask the neighbors about the property and details about the whereabouts of the owner.
Assessor's Office
The Assessor's Office may be able to give you more information on where tax statements are sent and if the property owner has any other properties. If available, they may be able to give you the home owner's name as well.
Recorder's Office
If you know the home owner's name, you can use that to find any documents signed by the home owner to see if they own any other property. You may also find marriage licenses and voting records which can contain information such as birth date, SSN, employment history or other addresses.
Send a Post Card or Letter
This is one of the most traditional ways to locate a vacant home owner. Send a post card or letter to the vacant property with the words "Do Not Forward – Address Correction Requested" on it. If the Post Office has a forwarding address on file for that home owner, the mail piece will be returned to you with the forwarding address listed.
Leave a Note
In some rare cases the property owner will return, so leave a big bold yellow note on the door stating you want to buy that property. If the property is close enough to the road, make the note large enough that passerby's can see it. They may contact the property owner for you.
Vacant House Real Estate Investing
Vacant properties are among the most profitable investment in real estate. Why is this? These properties are difficult to locate and the property owners can be difficult to find. While your competitors are spending countless hours finding vacant properties and owners you'll have access to the resources you need to easily both. For more information on how to find vacant properties, and to learn more about Vacant House Real Estate Investing:
5 Steps For Quickly Turning Abandoned Property Into Paychecks