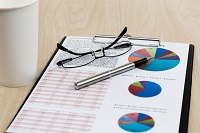 What is your investment property worth? In recent years, a proliferation of online resources has emerged to provide investors with an answer before they ever consult a human. But while investors have access to more information than they could have dreamed of a decade ago, that doesn't mean they can expect a computer to deliver the final word on their investment's value – though it can give them some helpful hints.
Having access to online tools that can provide an estimation of a property's value can give investors the competitive advantage in making quick offers for wholesale deals or snapping up a great below market property for a buy and hold deal.
I wanted to share with you real estate investors the "7 Online Tools to Help You Estimate Investment Property Values" that I learned about recently from an USNews.com real estate article.
Where DoThe Values Come From?
"All the online tools take advantage of publicly available data, which they then run through computer models to derive estimates of value. Exactly which data is used is proprietary, as are the formulas used to crunch it, but among the data sources are public records and the multiple listing services used by real estate agents. Exactly what data is available also affects the accuracy of the estimate, and that amount of data varies by municipality and sometimes by property."
7 Online Tools to Help You Estimate Investment Property Values
Here are 7 online tools you can use to help you estimate the value of your real estate investment property when you are considering to either buy, sell or flip:
Bank of America: This tool shows comparable neighboring sales on a map. It provides only a range of values, not a single number.
Chase: This tool allows you to change the information about the house to arrive at a more precise estimate, plus provides information on recently sold properties and neighborhood trends. You can also use it to estimate the value of improvements you're considering.
Eppraisal.com: This site uses data from public records and lists properties sold recently nearby.
ForSaleByOwner.com: This site's Pricing Scout tool gives you the average of a regression analysis and a comparative market analysis to estimate the worth of your property. It also shows recent sales of comparable properties on a map. You have to register to use it.
Redfin: This new tool shows you photos and listing information for the exact comps used to arrive at the value of your property.
Surefield: This site lets you narrow or widen the range of comparable properties, plus excludes specific comps from the list.
Zillow: This is the pioneer of the property value estimating tool, and the company continues to refine how it arrives at its Zestimates.
How To Treat Estimates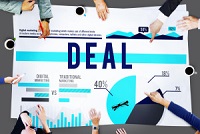 If you are looking at estimates for your property's value, you have to consider what kind of data went into that estimate. If your property is unique compared to others in the neighborhood, for example, the choice of "comps," or comparable properties, would be a challenge to find. Your estimate may also be less accurate than if you live in a neighborhood where all the properties are similar. If there have been lots of recent property sales in your area, there is going to be more data to work with than if there are fewer sales, and therefore you'll get a more accurate estimate.
"The more the house is an outlier, the more difficult it is for anyone to price it, whether it's a human or a computer," says Glenn Kelman, CEO of Redfin, which just launched its own automated estimate tool. "The hardest things we had to deal with was which properties are comparable and which aren't."
He points out that real estate agents doing comparative market analysis have an error rate of 5.5 to 6 percent, and it's rare that a property sells for the exact asking price. "No one's error rate is zero. They're all opinions of value," Humphries says.
The representatives of all the companies stress that their numbers are merely estimates, based on the available data, plus a number of assumptions about comparable sales. While all the services throw out a number for the property's estimated value, most provide a range of values, which sometimes gets overlooked by investors who focus on the number in big type.
The variation in the data is a good reminder that any estimate of property value, whether provided by a human or a computer, is just that – an estimate. Computers and humans may disagree, for example, about which recently sold properties are truly comparable. Plus, when it comes time to do the deal, the negotiation skills of buyers and sellers (or their agents) may come into play."
With these convenient online tools you should be able to make smart and quicker decision on your real estate investing deals.
Matt Andrews Bio
Matt Andrews has bought, renovated, & sold hundreds of investment properties throughout the country. He is one of the most active and dynamic leaders in the Real Estate Investing world today.