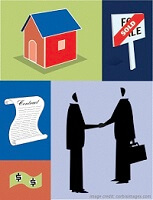 I can't tell you how many times new real estate investors or investment syndicators will chase properties all over the place, like chasing rabbits – just to get a deal under belt. Often it plays out that they get tired and end up overpaying for a property just to get a deal under contract. What happens next?
Investors & Syndicators then scramble to try to find other investors partners or money lenders for a deal that really is not that exciting. if you start approaching investors AFTER you find a deal to buy, you will be under tremendous pressure to find investors in a short time period. The biggest mistake new real estate syndicators make is they start looking for a deal without having a plan and without having a ready investor database to approach.
There are three steps you need to complete BEFORE you start looking for a deal to buy. These three steps are:
1. Pick your Specialty
2. Create your Investment Strategy
3. Build your Investor Database
Real Esate Investing Success Story
Following these three steps is the real secret to how Value Hound Carlos Vaz built his real estate syndication business to almost $100 million in three years with little cash, few contacts, and little multifamily experience. Carlos picked his specialty of multifamily properties in the state of Texas. He created his investment strategy of buying underperforming multifamily properties and repositioning them to a stronger tenant base so that he could get higher rents.
Carlos created his investment strategy pitch book and met with investors every day for lunch at Maximo'sRestaurant in Dallas, Texas. Investors that were interested in his strategy went into his database. He continued to build his database of interested investors and stayed in contact with them by sending them articles, economic reports, real estate related information, and so forth. Once the number of potential investors got to a comfortable level, he then started pursing new acquisitions that fit his investment strategy.
Where to Find Real Estate Investment Deals
Here are the some of the places to look for the "perfect" deal that meets your investment criteria:
1. Real Estate Brokers: Since real estate brokers are in the business of selling property and a major source of deal flow, you should start building relationships with many brokers and agents in the area you want to invest. Make sure the brokers you work with specialize in the types of properties that are on your investment criteria list. Be persistent in following up and staying in touch with these brokers. The really good deals come from off market deals that are not listed so you want to be on the list of buyers they call first.
2. Loopnet.com: This website is a property listing source of properties that are or sale nationwide. You can drill down on the type of property that fits your investment criteria. This is another good way to meet real estate brokers as they typically have the listing on Loopnet.com.
3. Drive the Marketplace: A couple times a week for an hour or two, you should drive the submarket you are interested in and search for properties that meet your investment criteria. Write down the name and address of the property. Contact a title company or local county records to obtain the contact information of the property owner. Send them a letter inquiring on their potential interest in selling their property. This is a great way of finding good deals that are off market.
4. Lending Institutions: Many lending institutions have foreclosed properties (REO) that are for sale. Typically, these properties are listed with local real estate brokers. Contact your local banks and ask for their REO department. This is a good way to find the top agent dealing with most of the REO's.
5. Send Letters to Property Owners: Get a list of property owners in your area that meet your target market and send them a letter inquiring on their potential interest in selling their property. Make sure to include your contact information so that they can call you.
6. Search the County Records for Code Violations: There are many properties that are violating planning and environmental codes that are being poorly operated. Find out the properties and contact the property
owners.
Follow the steps. Pick your specialty, create your plan, and build your investor database before you start looking for deals to buy. You'll find better deals and have a ready pool of investors to approach so that it's easier to get your deals closed. I hope this tip serves you. I look forward to helping you reach for the stars!