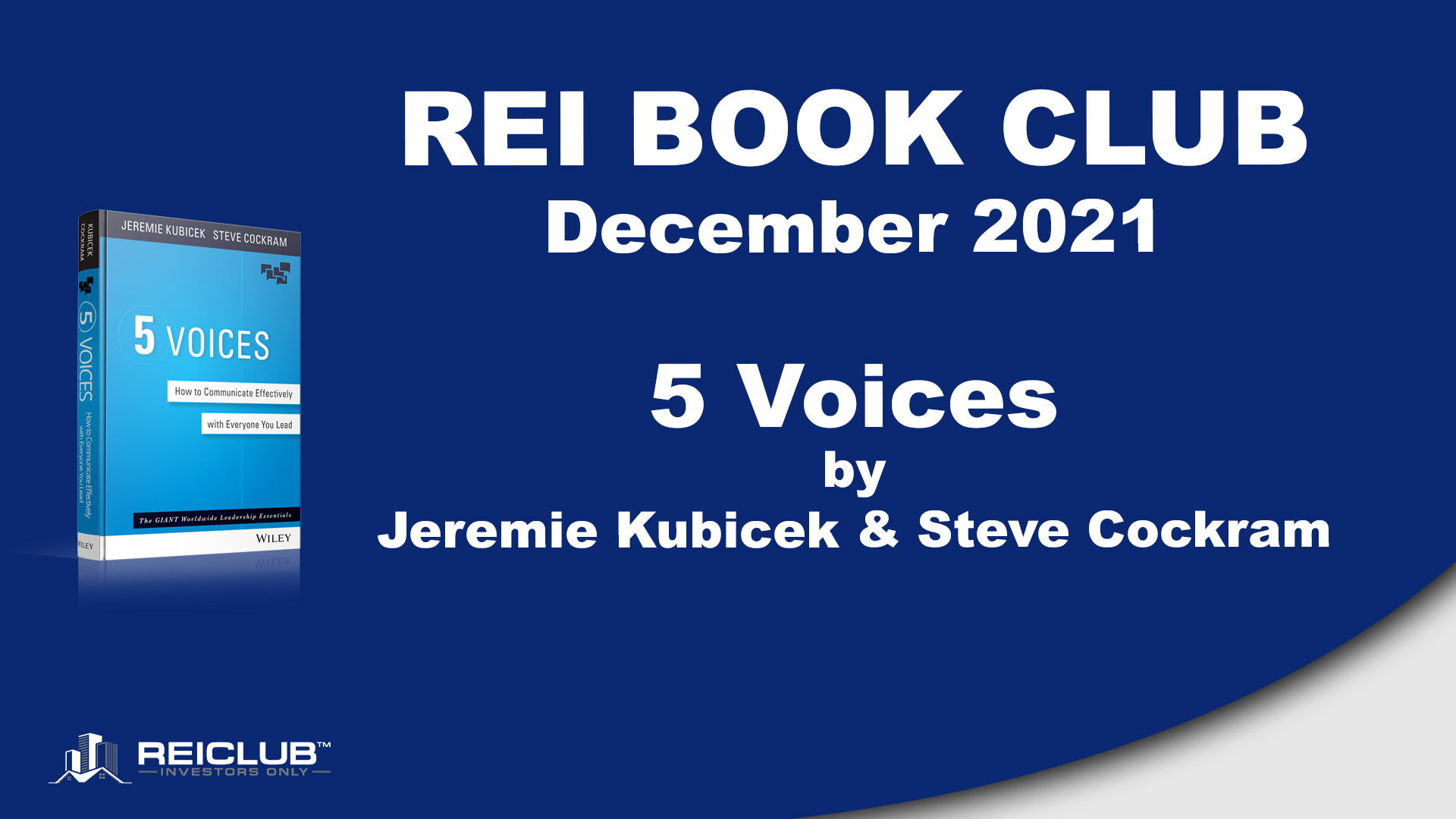 BOOK OF THE MONTH
Welcome to the REIClub Book of the Month for December 2021! We're going to be reading one book a month, geared around self-improvement or business. None of the books will be too long, just reading 10-15 minutes a day will get you through each book on schedule. Personally, I read before going to bed and it knocks me right out.
This month's book is 5 Voices: How to Comunicate Effectively With Everyone You Lead by Jeremie Kubicek & Steve Cockram. Each of the 5 Voices is a personality type and each has their own preferred communication style.

THE FIVE VOICES
1. The Nurturer – In tune with the feelings of others, always aware of how something will impact other people.
2. The Creative – Always inventing new things and is constantly looking to build the future.
3. The Guardian – The protectors of the status-quo. They don't fear change but want to take it slow and ensure minimal disruption to current systems.
4. The Connector – Has a knack for networking and making connections. Always knows the right person for any job.
5. The Pioneer – Visionary. Brash. Confrontational. Pioneers are very strong voices that can assemble and lead teams or break them down if unchecked.
WHAT'S YOUR VOICE?
The easiest way to find your voice is to take the quiz on the 5 Voices website. Once you know your voice that is only half of the battle! Read the book and learn how to use your voice and how to interact with the other voices. I'm a Creative Connector, what are you? Put it in a comment!