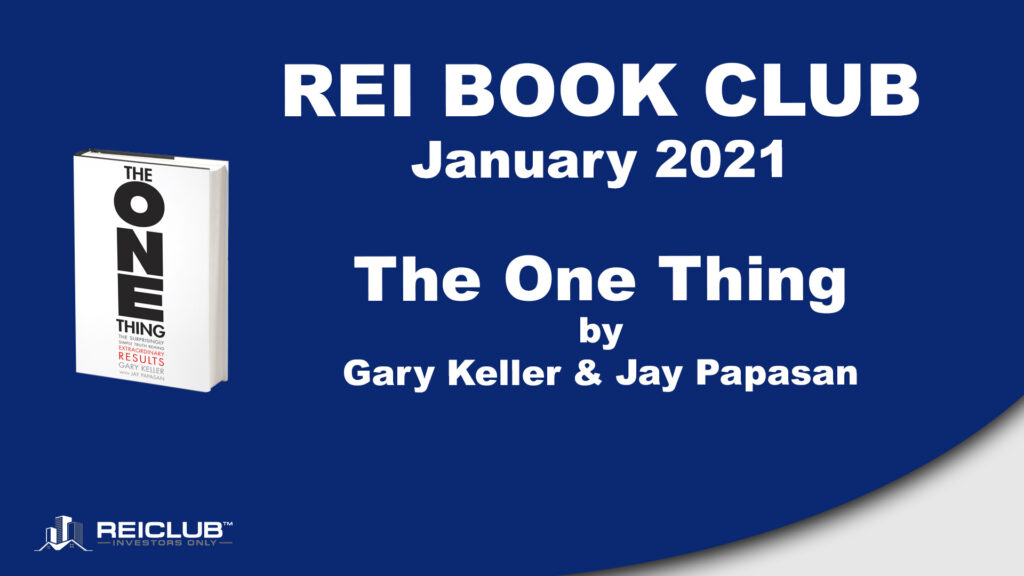 Let's kick off 2022 with a book that will help you crush your resolutions and accomplish your goals. The secret to Gary Keller's ultra-success boils down to One Thing, focus. In a world of "multi-tasking" we have forgotten the power of focus. The book explains the 6 lies that hurt our progress and The ONE Question we need to ask be most effective in our lives.
Lie #1: "Everything Matters Equally". A sinkful of dishes doesn't matter as much as a grease fire on your stove.
Lie #2: Multitasking. Let's call it what it is, dividing our attention and focusing on nothing. Stop falling for this lie, multitasking is not what the human brain was designed to do.
Lie #3: Success = 100% Discipline. Success is about doing the right thing, not doing everything right. If your diet is hard, take a cheat day ONE day a week. Perfection is unattainable, focus on THE thing that matters not 
Lie #4: "Willpower is Always On Will-Call" but it turns out Willpower is like a muscle, it's easier when it's well-rested. Exercise in the morning. Go to bed before your junk food cravings are stronger than your willpower.
Lie #5: "Work Life Balance" sounds so harmonious and zen that we yearn for it to be true. In reality, perfect balance equates to perfect mediocrity.
Lie #6: "Big Is Bad" has become so pervasive just saying Big Pharma will conjure up evil corporations. But why do we feel bad about have Big Dreams and Big Ambitions? We shouldn't.
 The ONE Question: 
"What's the ONE thing I can do, that will make everything else easier or unnecessary?" Focus on that ONE single thing. Once you've finished, ask the question again and tackle that task. This will help prioritize your efforts, focus your attention, and get things done!
Now you can see the reason that 90% of new year's resolutions fail is that most people make more than one. Changing one thing is hard, changing multiple things is that many times harder. Take your resolutions and cross out all but the most important one. Flip your To Do list over and write the single, most important task. Focus on it until it's done.
Read the book and start looking at your life and where the lies have been holding you back. Leave a comment what your ONE Resolution is. Let's check in at the end of the year to see how your resolution went and if the To Do strategy worked for you.