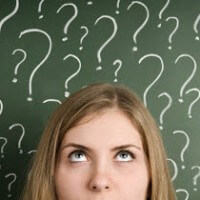 While recent market trends and media coverage have made fix and flip investing a more visible option for those looking to make money in the housing market, buy and hold strategies are a time-honored way of amassing wealth. If you are thinking of trying your hand at real estate investment, you may be wondering if a buy and hold strategy is right for you.
There are several factors to consider when contemplating which investment strategy is best. Here are a few things to take into account:
Your Personality
When you consider investing in a property, what place does pride of ownership take in your calculations? Are you motivated by that, or are you looking for a quick return on investment?
Your Risk Tolerance
Do you feel comfortable with riding out market fluctuations over time with the thought that you will eventually be able to realize a significant profit in a market upswing, or are you more drawn to getting into and out of arehabbed property quickly?
Your Finances
Are you able to handle a substantial capital outlay and wait for long-term capital gains, or will you need quick funding for a quick deal?
Typically, a long-term holding strategy is more appropriate for investors using real estate as a core portion of their investment portfolio. History reveals that real estate values generally increase over the long term. So, buying and holding a property can create wealth for an investor over time. Long-term investment in real estate can lead to long-term capital gains.
While fix and flip investments provide short-term capital gains, if investors wish to continue to make money with fix and flip properties, they must continually look for new properties in which to invest. On the other hand, those who choose to buy and hold properties can often see a smaller, but potentially steadier income from renting the properties they hold.
Managing rental properties, however, is an intensive process of finding quality tenants and servicing their needs. Property upkeep is also time and labor intensive in some cases. This means that those who choose to rent their properties must be fully aware of the legalities and practical issues which come up in the course of dealing with tenants.
Investors in buy and hold properties do not have to deal with the pressure to sell their properties immediately. This can be a great incentive to some investors, as the pressures associated with timing sales with market fluctuations is often nerve-wracking for some.