There are many different ways to buy a property. You can make a purchase using bank loans, cash, a sandwich lease option, and subject to. According to many experts, subject to in real estate can actually be an easy, fast, and affordable way to buy property. Like most real estate investment strategies, it isn't without risk, but it can be a great way to build your investment portfolio without substantial liquid assets. Though it is possible to buy without any cash, it's always best to have access to at least some reliable source of funds. When you agree to make payments on someone else's loan, it's a huge responsibility, and you should always treat this creative method of buying as though you signed the loan yourself. Keep reading for answers to all your questions about real estate subject to.
What is subject to real estate?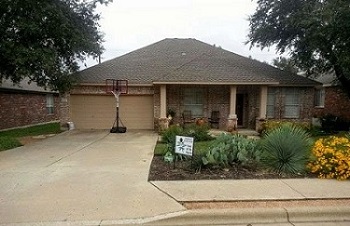 Subject to transactions, otherwise known as "sub 2" or "sub to", involve making an offer to purchase a property subject to the existing mortgaging and finance on that property. In other words, the buyer expects to keep the current loan in play. This differs from a traditional real estate deal because, usually, the buyer pays off or assumes the seller's loan, then receives the title to the property. This transfers ownership to a new buyer who is then liable to the lender for their mortgage payments. There are few better investments than housing, especially right now, so looking for great deals is a smart idea for any real estate investor.
When using the subject to technique, things operate a little differently. Though the new buyer still owns the property, the existing loan remains in place. That means you retain rights to the property without taking on the liability associated with loan assumption. Your only financial risk is the profit, or equity acquired when the property is purchased. The new buyer has an incentive to continue making payments toward the remaining balance on the mortgage loan, as it will preserve the equity gained through the purchase. The seller also has a moral obligation to take care of the existing loan balance, as having the property foreclosed on will hurt the seller.
Is it legal to buy a house this way?
You can absolutely purchase homes legally by using subject to. Banks began using "due on sale" clauses in mortgages in the '80s when interest rates rose significantly and homebuyers were assuming lower-rate mortgages instead of taking on new loans at a higher interest rate. The clause gives banks the right to call the loan due upon transfer of title or beneficial interest in the property, with exceptions in some situations like estate planning or transferring a title to a land trust. Given the current interest rates on mortgage loans, the odds of a bank executing this clause are minuscule.
Though some may tell you that you aren't liable for the loan, it's best to consider yourself fully responsible for the loan balance as soon as you sign the paperwork. First, it's just the right thing to do. You made a promise to the seller, and nonpayment could significantly affect the seller's credit score and overall financial standing. Legally, you may also still be responsible. In the end, you shouldn't make a deal that you can't follow through on. Considering how low housing supply currently is, finding creative ways to acquire property is essential for any investor.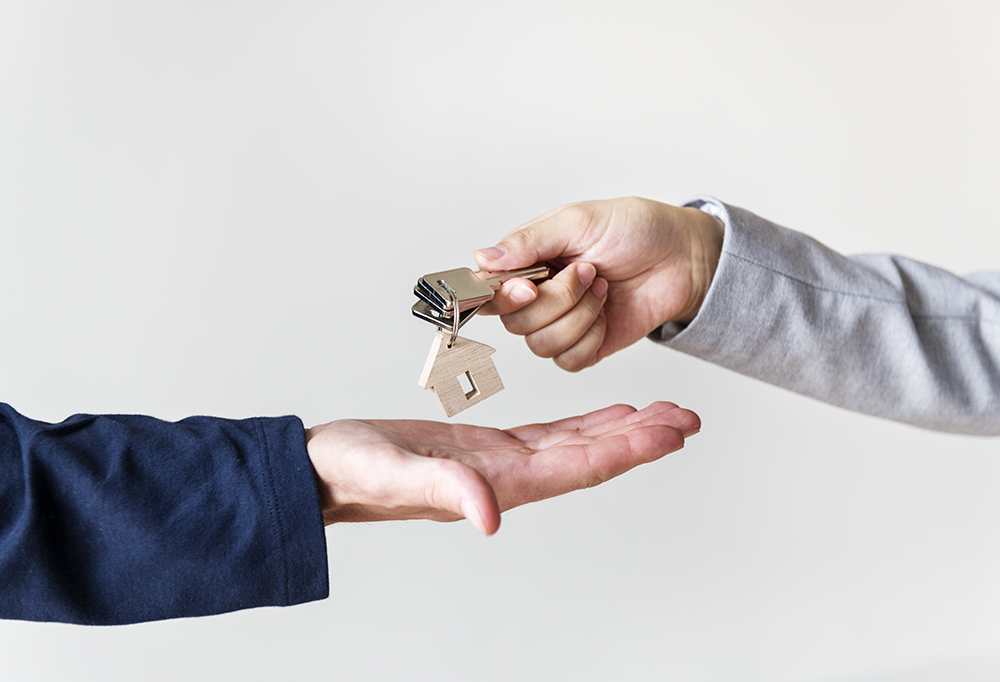 Is "subject to" a good way to get started without cash or credit?
You might hear some real estate "investors" advocating for this "no money down" way to buy, but that isn't how you should approach purchasing property subject to. Experts say that you should have at least three months of mortgage payments saved to cover the immediate payment until you're able to sell the property or find a tenant. You need to consider that you may not be able to rent quickly, depending on your local real estate market. The tenant could also fail to pay and you could end up evicting them. There is always a chance that the bank could call the loan due, even if it is a small one. Make sure you have a way to refinance or collaborate with another investor to complete the purchase.
Why would a seller agree to this type of real estate transaction?
There are a number of reasons why a seller might consider this kind of real estate transaction. Sellers could be facing foreclosure, sickness, job change, death, or divorce, all of which can create the need for a new residence. There can also be financial incentives for sellers who are behind on mortgage payments, have an immediate need for cash, or have a desire to get rid of the hassle of managing an inherited property.
What are common concerns from investors?
The most common concern most investors have is about the legality of these transactions. In almost every part of the United States, this type of mortgage agreement is legal. Some states do have restrictions on the practice, while others have banned it entirely, so it's always best to work with an experienced real estate attorney to navigate the legal landscape surrounding any subject to purchase. The "due on sale" clause can be a concern as well if you don't have the liquidity to cover the loan balance if the bank calls the loan due. Fortunately for investors, this rarely happens, as banks would rather have loans in good standing than risk another bad loan. If you fail to make your payments, you also lose the equity in the property, and presumably, the seller wouldn't be happy with the outcome.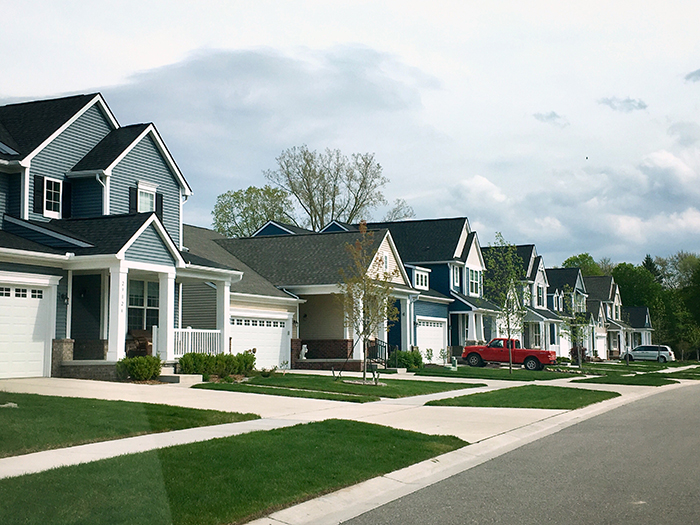 What are the benefits of purchasing subject to?
If you're wondering why an investor-buyer would opt for a subject to transaction, they can have meaningful advantages. They don't require a credit check or loan application, which can simplify the process, as well as make it more accessible to new investors. You can eliminate the waiting process, and a lot of the stress, that is often associated with buying a home. There are fiscal advantages too, like the absence of closing costs. You may also find that you can obtain a better interest rate than you would receive if you needed a new mortgage.
How do you complete a subject to deal?
There are several steps to completing a subject to deal. First, you'll need to set up the transaction by having your real estate attorney add in the appropriate language to your real estate contract with the seller. Then they will need to add all information about the current mortgage, including the name of the lender, loan number, original loan balance, monthly payment amount, all names on the note, and any other relevant details. Your real estate attorney or broker will then put together a Special Warranty Deal to transfer the title to you. After you have these documents, the seller can sign them at your local courthouse and list you as insured on the fire insurance policy or have the insurance policy changed to a landlord policy. Finally, change the seller's address to yours at the bank. Then, you'll have completed your subject to deal.
Although subject to transactions may seem complicated, they're actually more straightforward than you might think. Although you should ensure that you're prepared to cover the balance of the loan that you are taking on from the seller in case the bank calls on it, it's unlikely that this situation will come to pass. There are also still financial advantages to this type of transaction, as you can avoid closing costs, secure an affordable interest rate, and simplify the bureaucracy and paperwork in the process. If you're a real estate investor, you should definitely learn about the ins and outs of subject to real estate.
Benefits of Using Subject To Investing Technique
Some of the benefits of using this technique include:
No credit check
No loan apps
No waiting
No stress
Saves thousands on closing costs
Little or no cash needed
Possible better interest rates
Possible cash at closing
Effective for any type of property
Quick and easy to set up
Large profits possible
Simple paper work
Why on Earth Would a Seller Agree to this Type of a Transaction?
There are a number of reasons why a seller will agree to this plan. Some of them include facing foreclosure, sickness, death, divorce, job change, behind on payments, old age, have an immediate need for cash, inheritance, tired of the hassle, living in another part of the country, and the list goes on.
Sub 2 Techinque – Common Concerns By Investors
Some common concerns about this technique include… Is this Legal? What about the "Due On Sale Clause"? What happens if I fail to make the payments?
Let me try to ease your concerns. Is this Legal? The answer to that depends on where you live. In almost every state in the U.S. it is legal to do Subject To deals. Some states have legislation outlawing this practice, so you will need to consult your real estate attorney.
The most asked question by far is–
What about the "Due on Sale Clause"?
Most mortgage loans written for the past twenty years have what is called a "Due on Sale Clause". This is a clause that says the loan may be called due should the title change hands. The key words there being "may be". The mortgager does have the right to call the loan due if the title changes hands–but in the vast majority of the cases they have chosen not to do so–especially if the loan payments are being made on time. Most banks would rather not have another bad loan on their books.
Real Estate Investors Responsible For Payments
What happens if I fail to make the payments? In most Subject to purchases, the buyer is not held liable by the lender for the note. That means if the bank does have to foreclose—the buyer's credit would not be hurt. The bad things that would happen if the note payments were not paid would be, the buyer would lose all their equity in the property, and the seller would probably be very upset with them.
How To Do a Sub 2 Deal?
Step #1: Setting up a Subject to transaction if very simple—just: Add, or have your real estate attorney add, to the sales contract (in the Special Provisions section)—"This transaction Subject to the existing mortgage with…"
Step #2: Then, put all the information about the loan, such as the name of the lender, the loan number, the original amount, the monthly payments, all names on the note, and any other relevant information.
Step #3: Have your real estate attorney or broker prepare a Special Warranty Deed to transfer the title of the property to you.
Step #4: Get the seller to sign the sales contract, the special warranty deed and have the deed, recorded at the local court house.
Step #5: Have the seller list you as "additional insured" on the fire insurance policy for the home, or have the insurance policy changed to a landlord policy.
Step #6: Change the seller's address to yours at the bank. This step concludes all that an investor will need to do for a Subject To (Sub 2) deal.
I hope this article will help you in your quest to build wealth through real estate investing. For more articles on real estate investor training, check out my articles here on REIClub.com