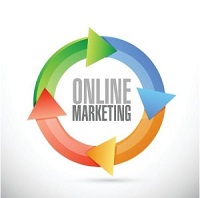 I see so many real estate investors & agents make a mistake with the way that they communicate with their leads. First, by the way of how they craft their messages, whether they are email, text, or phone. Additionally, they fail to remain consistent with their message.
So here are a few ideas on how to improve your follow up…
4 Ways to Effectively Communicate With Leads for a Better Response
Principle number one is to keep your communication short, sweet, and conversational in tone. Your prospects (sellers, buyers, lenders, wholesalers, etc…) do not care how many homes you've sold/rehabbed/flipped/financed, or how wonderful you are, etc. They only care about what's in it for them and how you can help them achieve their goals.
Additionally, they want to feel like they're communicating with a person, and not a company or salesman/saleswoman. So you want the tone of your emails to be similar to something you would send to a friend or relative.
The second principle is that you must convey a benefit or potential benefit to them in your message. What is in it for them? What benefit will they get by taking the action you're asking them to take, or by even simply reading your email?
The third and most important principle is that there should be an expectation of response. This goes for emails, voicemails, and even in person conversations. If you can change your perspective from thinking less about conversions, and focusing more on how you can get into a conversation with this person, you'll improve your conversions as a result of building relationships.
Conversion is event-based, but conversation is process-based. If you focus on this process and doing the right things by effectively improving in all of your communication, you're going to get into more conversations. The more conversations you get into naturally, the more conversions, i.e. clients, that you're going to get!
Finally, your fourth principle for email communication should be about one thing and one thing only. Ask one question, get them to respond, and once they respond, you can then ask them another question. Before you know it, you're in a natural conversation, and they feel like they're getting to know you, that you value them, and they're more likely to become a committed client.
Consistency is Your Key to Long-term Success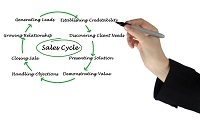 Unfortunately, most real estate investor and investors & agents lack consistency and are not able to see past the next transaction or deal. How does that relate to online lead generation? Too many in my experience focus too much on the person ready, willing, and able to do a deal today, which is only 20% of people.
To illustrate, you generate 10 leads today. One or two of those leads are going to be ready, willing, and able to do a transaction within the next 45-60 days. That still leaves 8 or 9 other leads that are at least somewhat interested, somewhat thinking about real estate, but they're just not ready now.
Consequently, investors & agents don't do the right things to consistently follow-up with the majority of their leads…that 80-90% of people who are going to be ready to do a transaction at some time in the distant future. Maybe it's 3 months, 6 months, a year or more.
In fact, the longest time it took for me to incubate a lead was around 29 months! How does that possibly happen!? The only reason was because I consistently followed up and communicated with them, so when that person was ready they emailed me and said…
"Hey, you don't know me, but I feel like I know you. I've been getting your emails for almost 3 years now. I'm finally ready to sell the house I'm in and go buy a new home. What do we need to do?"
That person had already come to the conclusion that they were going to use me, only because I followed this 3 step process and consistently followed up with my leads. You can't forget about constant communication and follow up. Without it, you are leaving the majority of potential clients and potential commission dollars on the table.
If you can't take a long-term view of your real estate business, you'll always be chasing the next deal, and you will never build a scalable, predictable business where you're in control. Remember, you've got a real business, so you've got to think long-term and consistently follow up with your leads to convert them into clients. If you do, you'll ultimately turn them into repeat clients and build a strong base of referral clients to boot.