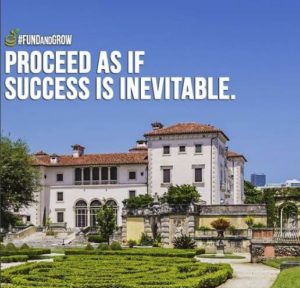 We often have clients asking us – does my income affect my credit score? I'm sure this is a question that has often crossed your mind as well. If I had to answer the question in one word, I would say no, your income doesn't influence your credit score.
Nevertheless, it does affect your ability to obtain credit – because a higher income means that you have more money available each month to repay your loans.
Among other factors, two of the main things that lenders consider for loan approval purposes are your credit score and your income.
Purpose of Credit Scores
Credit scores help creditors determine the likelihood that you will pay back the loan per the terms of the agreement. To calculate this statistic, various historical data regarding your borrowing habits are used, such as:
How long it has been since you have been borrowing money;
Whether or not you have repaid your loans per the respective agreements with your lenders;
If there have been any instances when you have missed payments on your loan;
The total amount of debt you currently have, along with its type (credit card, mortgage, car loan, personal loan, or a mix of them all); and,
If you have applied for any loans recently.
How Are Credit Scores Calculated
The data for calculating your credit score is usually obtained from credit bureaus, collection agencies, and public record databases. As far as your income is concerned, most lenders ask for this information in their loan application forms. And in case that is not sufficient, the creditor may deny the loan request. Lenders use details about your earnings in various ways.
For example, they may use it to calculate your debt-to-income ratio – i.e., the amount of your total earnings compared to your debt payments, along with any payments that may be required on potential loans. Usually, if this ratio is below 28% to 31%, is it assumed that you can comfortably pay back any new loans.
Information about your income is also used by lenders to create their own scoring models. These scores are customized, and differ from one lender to another. They are different from FICO scores, which are the standard scores used for home or auto loans.
Relationship Between Loans, Income & Credit Scores
Thus, since lenders use various kinds of information in their scoring models to decide whether or not they should lend to you, your income becomes an important determining factor for loan approval.
In case you need a loan and don't have enough income, there are several things that you can do.
Firstly, you can try and pay off your existing debt, and reduce your debt-to-income ratio.
Secondly, you can make an attempt to increase your income by working overtime or by getting another job.
A third option is to make a bigger down-payment on your loan, so that your installment payments will be smaller.
Business Lines of Credit
Otherwise, you can change your approach and seek out business lines of credit for your real estate investing. Typically investors with can qualify for as much as $250,000 of unsecured credit at 0% interest. Available for a period of 6, 12 or 18 months, this amount can be used for anything from financing a small business to providing a down payment on a property.