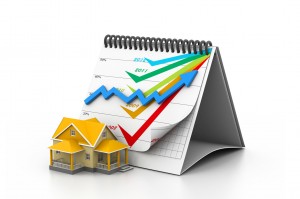 In an uncertain economy, it's easy to find homes that have been foreclosed, sold at rock bottom prices to help cover other debts, or homes that have been left sitting empty and untended for so long that they now need a little bit of help to become a livable property. Read our five criteria for identifying a profitable rehab property to determine whether or not this is a venture that could be successful for you.
Choose a property that will attract stable tenants
Regardless of whether you intend to buy the property to sell or to rent, you may end up holding on to it for quite some time. Renting the property for a while may be your best option even if you intend to sell, and the best way to do that is to choose a property that will attract people who intend to stay there. If it's a family house (with three or four bedrooms, two plus bathrooms, etc.), then it should be in a good school district, with easy access to parks and shopping. Check out the area around the house. Would you want to live here? If the answer is no, then your buyers probably won't want to live there either.
Have a contractor walk through the house
If you have a friend or family member that will do this for you, great! If not, you might pay $200-$300 to have someone walk through and come up with an estimate for you. Either way, that's money well spent. A contractor will be able to tell you whether you're looking at a great investment that just needs a little bit of help or a money pit.
Look for a property in an area with prices that have bottomed out
Your realtor will know what those areas close to you are. Take a look at the prices for the area, as well as what local homes are going for. It will take some research, but it's well worth your time and effort.
Choose a property that can be repaired quickly
The more time you have to spend repairing your new property, the less money you're going to make out of it. You have a substantial amount of money tied up in this purchase and you don't want it to just sit there. You want it to make you a profit! Therefore, you don't want a property where the projects just keep coming.
Be prepared to hire someone to do the work
Factor that into your estimate of what your final cost will be. Unless you are a contractor yourself and are just looking for something to do with your free time, you don't want to be tied to repairing the house yourself. It's tempting to assume that you'll do the work on your own to save some money, but in reality, you may end up with an unprofessional, unfinished look that prevents the house from making what you'd like when it goes on the market.