While most investors favor the speed of implementation and cash benefits associated with private money loans, there is a time and a place for alternative forms of financing. In fact, there are a myriad of real estate financing options made available to investors and homebuyers, not the least of which is the FHA loan. That said – are you aware that there are investment property loan requirements that must be met before a loan can be granted to a buyer? FHA loans are a great source of financing, but you need to know everything about them before you proceed.
Are you aware of the investment property loan requirements that accompany an FHA loan?
What Is a FHA Loan?
As their names suggest, FHA loans are insured by the Federal Housing Administration. Essentially, the FHA — which is affiliated with the U.S. Department of Housing and Urban Development — insures a respective loan, as to enable borrower's better deals that they would otherwise never be able to receive.
Provided you meet the right credit requirements, your down payment on an FHA loan can be as low as 3.5 percent. And while FHA loans will require you to pay mortgage insurance, they are a great way for prospective buyers to navigate the lofty down payments that have become synonymous with buying property in today's market, but I digress. As with any loan, borrowers must exercise due diligence. Know what you are getting into before you proceed to follow through with an FHA loan for your next property, because there are subtle but important differences that separate this form of financing from other methods.
It's not uncommon for a property acquired by a loan to serve as collateral, and FHA loans are no exception to the rule. Important to note, any borrower that stops making payments on an FHA loan runs the risk of losing the property to foreclosure and the lender taking possession of the house. And since lenders aren't in the business of holding on to nonperforming assets, you should know that they will sell any property they foreclose on to recoup as much money as they can from the defaulted loan. That's why it's so important to know the investment property loan requirements that come with an FHA loan.
FHA Loan Requirements For Investors
It's worth noting, however, that FHA loans have implemented a few safety measures to decrease the risk of default, or at least minimize the amount of money they stand to lose in the event a borrower fails to meet their mortgage obligations. And for what it's worth, those safety measures impact borrowers looking to receive a loan. If you are looking to acquire an FHA loan, there are a few things you should know first. For starters, FHA loans come complete with a different set of investment property loan requirements than their traditional counterparts. Let me explain.
Those looking to secure a deal with an FHA loan must mind a few additional criteria. Not unlike a traditional loan, those that go the FHA route will have to determine the home's value by hiring an appraiser — no surprise there. However, unlike the more traditional methods, borrowers looking to secure an FHA loan must simultaneously see to it that the home meets the minimum standards set forth by the U.S. Department of Housing and Urban Development. Afterwards an inspector will need to ensure that the home you intend to buy complies with minimum property standards, not unlike a safety screening.
FHA Appraisal Requirements For Investors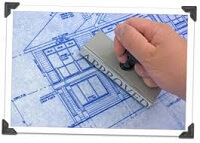 It's worth noting that the appraisal process is fundamentally different between a conventional mortgage and an FHA loan. Whereas a conventional appraisal will center around the value of the property in question, an FHA appraisal adds an additional step. While FHA appraisals are concerned with a property's respective value, there is an alternative objective: they also require a property inspection to make sure the home meets HUD's minimum standards for health and safety. In addition to the value of the property, prospective borrowers need to make sure the home is safe to live in as well.
Otherwise known as the FHA's Minimum Property Requirements, criteria set forth by the U.S. Department of Housing and Urban Development requires homes financed with an FHA loan to conform to the following standards:
Safety: It should go without saying, but the home needs to protect the health and safety of those living within it.
Security: The home needs to protect the security of the property.
Soundness: The home needs to be void of any physical deficiencies or conditions that could compromise its structural integrity.
To clarify, the U.S. Department of Housing and Urban Development will require the home to meet two specific criteria, in addition to the borrower:
The home must first appraise at or above the purchase price
It must pass a health-and-safety inspection.
In the event "deficiencies" are found within the home, they must be addressed prior to the loan being originated. In other words, the borrower will not receive the loan until all of the issues flagged by the HUD-approved appraiser are reconciled. Examples of red flags include, but are not limited to the following:
Habitable rooms must have a functioning heat source, with the exception of select cities
The electrical box can't have any frayed or exposed wires
Roofing must prevent moisture from getting inside
Roofing should be expected to last at least an additional two years
No more than three layers of roofing are permitted
The water heater must meet local building codes
The property must provide safe and adequate access for pedestrians and vehicles
Structural damage that compromises the building's dexterity
It's worth noting that there are many scenarios in which the FHA may deem a home unsafe and unfit to receive a loan. If for nothing else, the safety measures are put in place to protect both you and the FHA. According to Investopedia, the safety measure helps everyone. "It means that the property should be easier to sell, and command a higher price if the lender has to foreclose. At the same time, a borrower is more likely to stay in a home that meets minimum standards, because he or she will not be burdened with expensive home repair bills from the start. Also, borrowers will try harder to make payments during difficult financial times if the home is a pleasant place to live," says Amy Frontinelle at Investopedia.
FHA Loans Can Be Option For Investors
FHA loans are a great way for investors and homebuyers to get into the properties they have always wanted, but that doesn't mean they aren't without their own caveats. While a great low down payment option for cash-strapped buyers, FHA loans come with a lot of guidelines that need to be met. Mind due diligence and make sure you familiarize yourself with the investment property loan requirements that accompany an FHA loan.