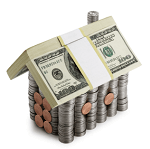 "Fix and flip loans" are investment opportunities that every real estate investor should have in their portfolio. Passive real estate investments can be easy to own but offer low returns and typically tie your capital up for an extended period of time.
Active investments like rehab properties offer healthy returns over a short period but require a great deal of work and time. Lending money to other active investors, though, gives you the best of both worlds.
What Fix and Flip Loans Do
These loans provide capital to the enterprising investors that are fixing up America's housing stock, one property at a time. Here is how they work:
A real estate investor identifies a "fixer-upper" property and gets an offer accepted.
The investor calculates what they need to pay for the property and how much they need to finance the work they will do.
The investor turns to a "fix and flip" lender who can provide a loan that covers both purchase and rehab costs.
The loan closes with a sizable down payment and with a partial disbursement of the loan proceeds.
During construction, the lender makes periodic releases of loan proceeds to cover construction costs.
Once the property is finished, the investor lists it for sale
When the buyer closes, the fix and flip loans get paid off and the investor keeps his or her profit
Why Fix and Flip Loans are Great Investments
For every rehab investor looking for a deal, there is an opportunity for a real estate investor looking to get into lending to make a profitable loan. These loans typically offer healthy interest rates in the high single digits or low double digits as well as the opportunity to make another few points in origination fees. While these returns are compelling in and of themselves, fix and flip loans have another advantage — they cycle relatively quickly. Since the investor borrowing your money is looking to flip the property quickly, they are also going to pay your loan back quickly.
Given the significant down payment that many of these private loans require coupled with the extensive screening that you will be able to do to ascertain the strength of the borrower, these loans are also good places to park your money. With this in mind, consider including fix and flip lending in your real estate investment portfolio.