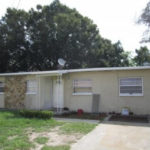 After a close call with a couple of dogs (one of them literally jumped out of the former owner's van as we were taking possession of the property), we closed on Florence Ave. This was a short sale that we picked up through the MLS. This one went fairly quickly; taking less than 1 ½ months from offer to closing. Those don't come along too often and it almost makes up for the others that D-R-A-G.
This is a 3 bedroom/1 bath block property built in the late fifties. It's located near the college, which is a desirable lower middle class neighborhood. The rehab will be primarily cosmetic which means it shouldn't take too long to complete.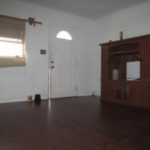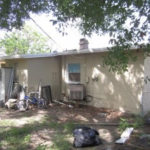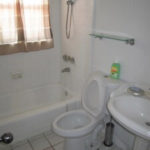 As you can see from the photos, the property is in good shape. It needs some curb appeal, interior paint, junk hauling and a good cleaning. I should be able to get a rehab crew in and out of here within a week. Stay tuned for the "After" pictures!
We've been at this for some time, but it's not a secret anymore and even the big guys are getting in on the action.
Investment News: The Big Guys Are Catching On!
Check out this ex article from CNN Money:
In the past six months or so, a number of investment firms, hedge funds, private equity partnerships and real estate investors have turned into voracious buyers of single-family homes. And not just any homes, but foreclosures. Investment banks, who also want in on the action, are lining up financing options to keep the purchases going.
Buying up single-family homes as an investment is nothing new. It's what landlords do all the time. But landlords have always tended to be mom-and-pop outfits often not owning more than a few dozen units confined to one area. Large Real Estate Investment Trusts and private equity funds generally focused on apartment buildings and commercial real estate, like malls and office buildings. That appears to be changing.
A report from Goldman Sachs earlier this year predicted that investors could generate 8% (note from Lindsay: They should check out the returns in Tampa!!) investment returns by buying up, fixing up and renting out homes. You have to pay for a mortgage. But still it probably means that buying a home right now or even owning the one you have, as long as you didn't overpay too badly, is a pretty good investment at a time when 10-year Treasury bonds are paying out 1.5%, and investment yield in general is hard to find. We could be finally planting the seeds of a rebound.