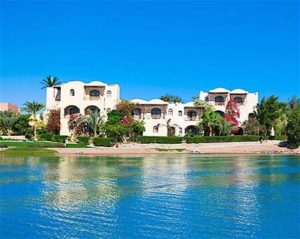 Have you ever wanted to learn how to invest in vacation rentals? The process may be easier than you think. Not unlike their year-round counterparts, vacation rentals have found themselves at the top of investors' wish lists around the country. With a housing market that is firing on all cylinders, rental properties have become the beneficiaries of favorable conditions, and vacation rentals are no exception. For what it's worth, now may be one of the best times in the last decade to capitalize on the spreads vacation rentals are capable of providing. That said, there is no reason the average real estate investor shouldn't at least consider learning how to invest in vacation rentals.
Learn How To Invest In Vacation Rentals In 6 Easy Steps
Step 1: Pick A Location
As with any venture into the real estate industry, location has almost everything to do with the profitability of a respective vacation rental property. If for nothing else, it is the location that will create demand; the one thing most vacation rentals can't afford to do without. Having said that, you must prioritize the location in which you choose to invest over just about everything else, even the property. You could very easily argue that the location of the investment is more important than the home itself. Remember, you can change the house in any way you see fit, but the location is permanent.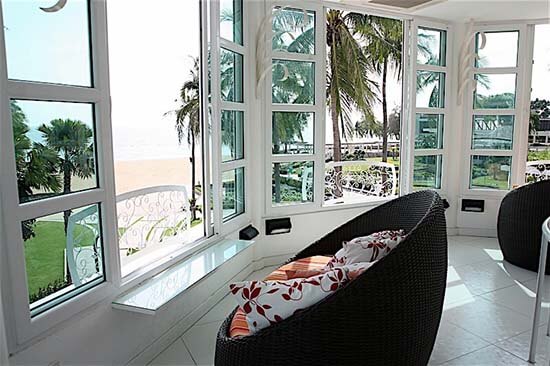 It should go without saying, but you need to choose a location that is desirable, both to you and your prospective tenants. Of course, what is desirable varies considerably by location, but there needs to be an inherent "draw" to the subject property in question. Think about it from a renter's perspective; they are going to prioritize the properties that get them closer to where they want to be. Does the property you are looking at have what it takes to attract summer tenants?
As someone learning how to invest in vacation rentals, it helps to know that weather is a deciding factor. It's not a coincidence that the most prosperous vacation rentals are in regions where summer weather conditions are, for lack of a better term, optimal. I recommend looking for your first vacation rental property in an area you already deem desirable; that way you already know the location has enduring qualities, and you can choose to stay there whenever it is vacant.
Step 2: Mind Due Diligence
Not unlike any other investment you intend to make, learning how to invest in vacation rentals requires an acute attention to detail. You must, above all else, mind due diligence and proceed accordingly. Only then will you simultaneously be able to mitigate risk and maximize spreads.
To see to it that you are in fact minding due diligence, you must conduct the appropriate research. After settling on a location, take the time to analyze the local market and any indictors that may come into play. The more you know about a respective area, the better. In conducting your preliminary research, be sure to take note of properties that are currently renting in the same area; chances are they will be your best barometer for gauging returns. Otherwise known as comparables, these are the properties that will help you determine an accurate return on investment. Remember, the closer they are to the subject property you are looking at, the more accurate your numbers will be. Find out what the typical properties rent for in the area, and base your research off of your findings.
Outside of the properties themselves, you must familiarize yourself with be broader marketplace. As a vacation rental, it is safe to assume your future property will serve as someone's home while they are there to see something else. In other words, you must determine what it is that will attract renters to your home and use it to your advantage. Perhaps there is a famous theme park near by, or even a white sand beach. Whatever the attraction may be, recognize it and use it to your advantage. Neglecting to identify the reason people want to visit your property is a dangerous game to play in the world of vacation rental property investment.
Remember, investing in real estate is made much easier if you can mitigate risk. Nothing, as far as I am ware, reduces the risk you could potentially face more than market research. At the very least, the correct research will tell which locations to avoid. Listen to what the market is telling you if you want to learn how to invest in vacation rentals.
Step 3: Run The Numbers
Once you have a better idea of what the comparables are renting for, try to pinpoint what it is you think the property you are looking at could rent for. Take the data from your market research and pinpoint your expected annual rental income. It is important to note, however, that vacation rentals typically have off-seasons. Any attempt to calculate the annual rental income should account for both high and low seasons. It is also worth noting that vacation rentals tend to rent for more, due to the demand created by said seasons, so the burden of off seasons is tempered slightly.
At this time, you will want to account for all of your expenses. In addition to the mortgage, you may need to include condo fees, maintenance fees, utilities, holding costs, property management fees and many more. You may also want to account for a vacancy rate of somewhere in the neighborhood of 25 percent, as summer vacation rentals lose a lot in the demand department come winter.
Only once the income generated from the property outweighs the costs should you consider moving forward.
Step 4: Run Some More Numbers
Real estate is as much a people business as it is a numbers game. In fact, the numbers on a respective deal tell a more complete story than just about anything else you may come across. That said, there are a few more numbers to figure out once you have determined the alleged profitability of a vacation rental property: your credit report. Be sure to check your standing with the credit bureaus to confirm whether or not you will receive loan approval.
Step 5: Commit For The Long-Haul
Only once you have deemed the vacation rental profitable can I recommend moving forward with a deal. With everything in place, proceed to buy the vacation rental. At this time, you must make the commitment to either become a landlord or to hire a property management company.
Step 6: Be Your First Tenant
Before you can consider renting your property out to summer tourists, it is in your best interest to spend a few days in the property yourself. Feel free to enjoy your new summer home, but don't forget to take note of what may be needed to run a desirable rental property. The sooner you understand what it is your tenants will need, the easier it will be to attract renters. While you don't need to go as far as hiring an interior designer, you do need to bring the space up to the area's standards. Tenants will need the basic amenities. Plates, linens, appliances and even artworks are all par for the course. Try to make the living space as turnkey as possible.