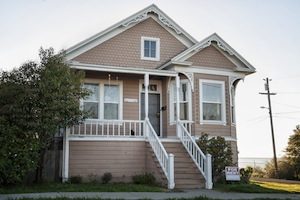 Flipping houses has become so popular that various myths can start to develop, which oversimplifies the process. While it's a fantastic way to make a lot of money, you have to know what you're doing before starting. It's going to mean taking careful measures to assure you make the largest profit.
You have a lot to take on and consider before this happens. A lot of it involves thorough knowledge about your market, how much you pay when acquiring the house, and what expenses you have.
This is just the beginning, but here's a little dose of reality to show what's at stake.
Not Buying on Emotion
When you take on your first flip, buying a house needs to go on how much you're actually paying in contrast to your projected profit. This means buying at a wholesale price rather than buying just because you have hunches or love how the property looks.
All expe rts on house flipping continually remind that success in this industry goes entirely on numbers over anything. The whole point to flipping is to find homes at extreme discounts, so always keep the financial aspect in view.
Adhering to Your "After Repair Value"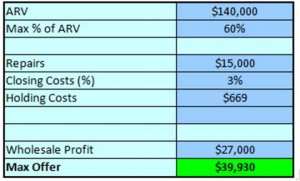 Otherwise known as ARV, the After Repair Value is what your house is going to sell for after you've invested in repairs. You'll have to invest under 70% of what you want the house to sell for in order to make any return on your investment.
This percentage has become the true magic number in the flipping industry for realistic profitability. If you're still unsure about the ARV formula, though, don't feel too proud to seek help from flipping experts.
Understanding Your Local Market and Your Intended Buyers
The more you understand what your local real estate market is, the more you can figure how to best set a selling price and estimate your profit margin. You need to know more than just numbers here. Understanding demographics, if there's any schools in the area, or price inflation in the region helps you determine how best to sell your flipped home.
By also understanding the type of buyer you'll attract, you can fix up the home to suit this particular demographic. In most cases, homes near schools attract families with kids .
Using Marketing to Attract Buyers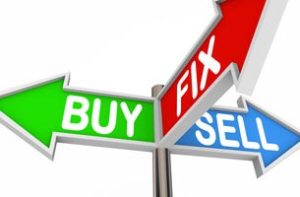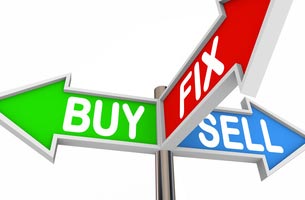 Potential buyers want to know what you've done to your flipped house before paying your full asking price. To make this go faster, you'll want to market what you've done. Direct mail is usually deemed the best method because it's more targeted to demographics you're attracting.
When you give a personal tour of the house to a buyer, create a notebook listing every rehab or repair you've done. This is going to help you make a maximum profit because you've taken the time to prove what you've invested money in rather than hide flaws.