Adding Value to Real Estate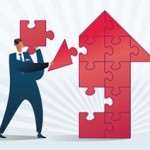 How one perceives the value of something like the U.S. Dollar, or even the value of a fixer upper home surrounded by much larger and newer properties is firmly within the eye of the beholder. The oxymoronic "Fiat Money" ("assets backed by thin air or nothing") supply here in the USA is backed more so by oil with our "Petrodollar" ("oil for dollars") and "Fractional Reserve Lending" ("deposited banking funds are lent out at a multitude of times (e.g., 10, 20, or 50 times) of their true value to borrowers") financial systems than being backed by the "full faith and credit" of the U.S. Treasury.
For many Americans, the highest percentage of their Net Worth derives not from holding dollars but rather from holding Real Estate. Inflation has historically been the enemy of the U.S. Dollar by rapidly decreasing the value and purchasing power. Real Estate, on the other hand, is potentially one of the best hedges against inflation, and can exponentially increase in value along with compounded annual inflation rates over time.
How An Experienced Investor Adds Value
An experienced investor who sees a potential property investment as being located within the progress of growth or new development, with many new high-end coffee shops, bookstores, and fancy new outdoor retail shopping malls, will then be more likely inspired to invest in the oldest and most undesirable looking home in the region. Why? This savvy investor knows how to add the highest amount of new potential value to the property with the least amount of capital resources due to a number of factors as listed below, which includes surrounding one's self with the best investment and "Rehab" team.
More investors today seem to have much shorter "attention spans" as well as patience for quick profits. Some investors prefer to try to tie up properties with "assignable interests" in properties and little to no cash invested as opposed to legal and valid ownership or beneficial interests in properties with significant amounts of both time and money invested. In any creative investment option today, one of the most important factors is to add quick "Value" to the property as quickly and cheaply as possible.
The Value of Contractors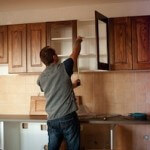 A Contractor, Subcontractor, or Handyman/Handywoman can make the difference between a very positive and profitable deal or a deal that is quite unprofitable for the investor. Investors prefer Contractors who can repair an older home within their budget estimates and time projections. Contractors or other workers who take three times as long to complete their home repair assignment at double the price estimates may be the primary reason why the investor ends up losing money on the property instead of doubling or tripling the investment returns.
1.) Finding Contractors: Referrals from friends, family, and co-workers are a great place to start. Realtors, online referrals from places like the National Association of the Remodeling Industry, and Real Estate Investment Clubs are other solid referral sources.
2.) Multiple Bids: Investors should consider trying to get multiple Contractor bids both on the phone and in person, if possible. In some cases, the lowest bid is not always the best bid since some Contractors may intentionally provide the lowest bid estimates just to get the job assignments. Later, the true expenses may skyrocket, and wipe out the investor's expected profit margins.
3.) Plans and Bids: For much larger remodels, investors may need to provide their Contractors with blueprints or architectural renderings. An experienced Contractor will typically ask their clients to clarify their wants, needs, and expectations for the remodel assignment. Investors, in turn, should then ask their Contractor prospects to break down all of the costs for proposed high materials, labor, and other expenses. A detailed "Scope of Work" and "Materials List" can also help clarify both the investor's goals as well as the Contractor's workmanship and quality of materials provided for the proposed job.
4.) Draw Schedule and Supervision Skills: The mismanagement of construction funds can be the main reason why a budget goes over instead of under budget. Investors need to know upfront whether or not their Contractor will be on-site enough to properly supervise the remodel of a home. A hands-on Contractor or "Remodel Supervisor" also will help better verify that the work is completed with the right material supplies and within the targeted budget.
5.) Put everything in writing: In order to protect parties on all sides of a home remodel or investment deal, please consider putting as much as possible into writing. This way, there may be nothing "lost in translation" at a later date should the profit margins and repair costs be much different than expected by all sides.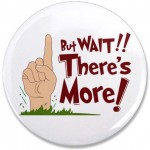 Adding value to real estate is quite beneficial for profitable real estate deals to close. In part two of, How To Add Value To Real Estate, I will discuss how the "Value of Locations and Anticipated Future Returns" and "Buying/Selling Right" are great predictors of how well you will do in any real estate investment.