Owning and leasing a vacation rental property can be a great way for real estate investors to generate income from properties located in tourist or otherwise desirable areas. However, it's important for property owners to understand how vacation rental management differs from long-term rentals as well as how to effectively manage periods of high turnover and demand. Here are some tips on how landlords can best manage their vacation rentals.
Why Vacation Rental Property Is a Popular Investment
With rising high-speed internet availability and an increase in remote work, more Americans are in a position to have more flexibility in where they work. This has created a large demand for short-term or vacation rental properties in smaller cities, rural areas, and resort destinations. However, renters often find that the supply of properties is limited in these areas. That means there is an opportunity for real estate investors to diversify their rental property portfolios while getting access to an underserved and profitable market.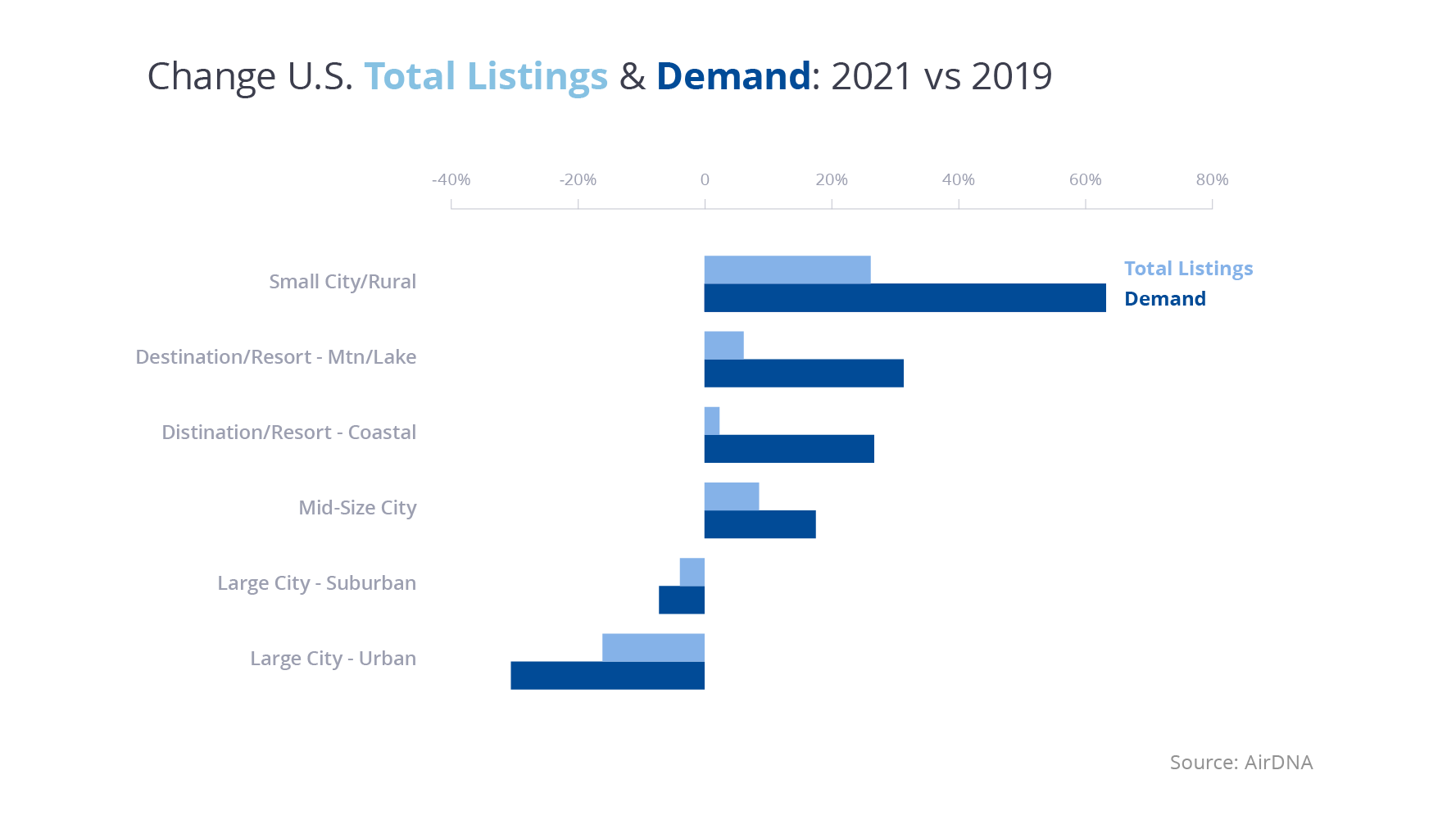 How Vacation Rental Management Differs From Long-Term Rentals
They Potentially Generate Higher Income
Landlords of long-term rental properties often face regulations that prevent landlords from making significant increases to rent prices during the lease period. This makes it difficult to remain flexible and adjust rates to changing market conditions. Short-term rentals generally have higher nightly rates than long-term properties, and landlords can also boost rent prices when demand rises. This gives vacation rental owners the potential to generate significantly more income and profits than their long-term rental property counterparts. 
They Require a More Involved Approach From the Landlord
While vacation rental properties typically have higher earning potential than long-term rentals, they also require landlords to spend more time managing the day-to-day operations — or spend money to hire a property manager to handle the responsibilities. Tenants that rent vacation rentals often expect a higher level of service and more communication from landlords than tenants in long-term housing. Vacation rentals also have a significantly higher turnover rate than long-term rentals, requiring frequent cleaning, inspections, and maintenance between tenants
They Are Vacant More Often Than Long-Term Rentals
Investors looking for a stable income with more predictable payment schedules tend to prefer long-term rentals, since regular payments are guaranteed for longer periods of time. By contrast, vacation rental properties are often at the mercy of seasonality and fluctuating renter demand. For example, U.S. short-term rental occupancy dropped by 8.6% in May 2022 compared to last year, although demand was up 17.9%. To ensure profitability, investors should calculate their ideal annual income then and determine how often their property needs to be occupied and at what rent price — factoring in demand for particular locations and times of year.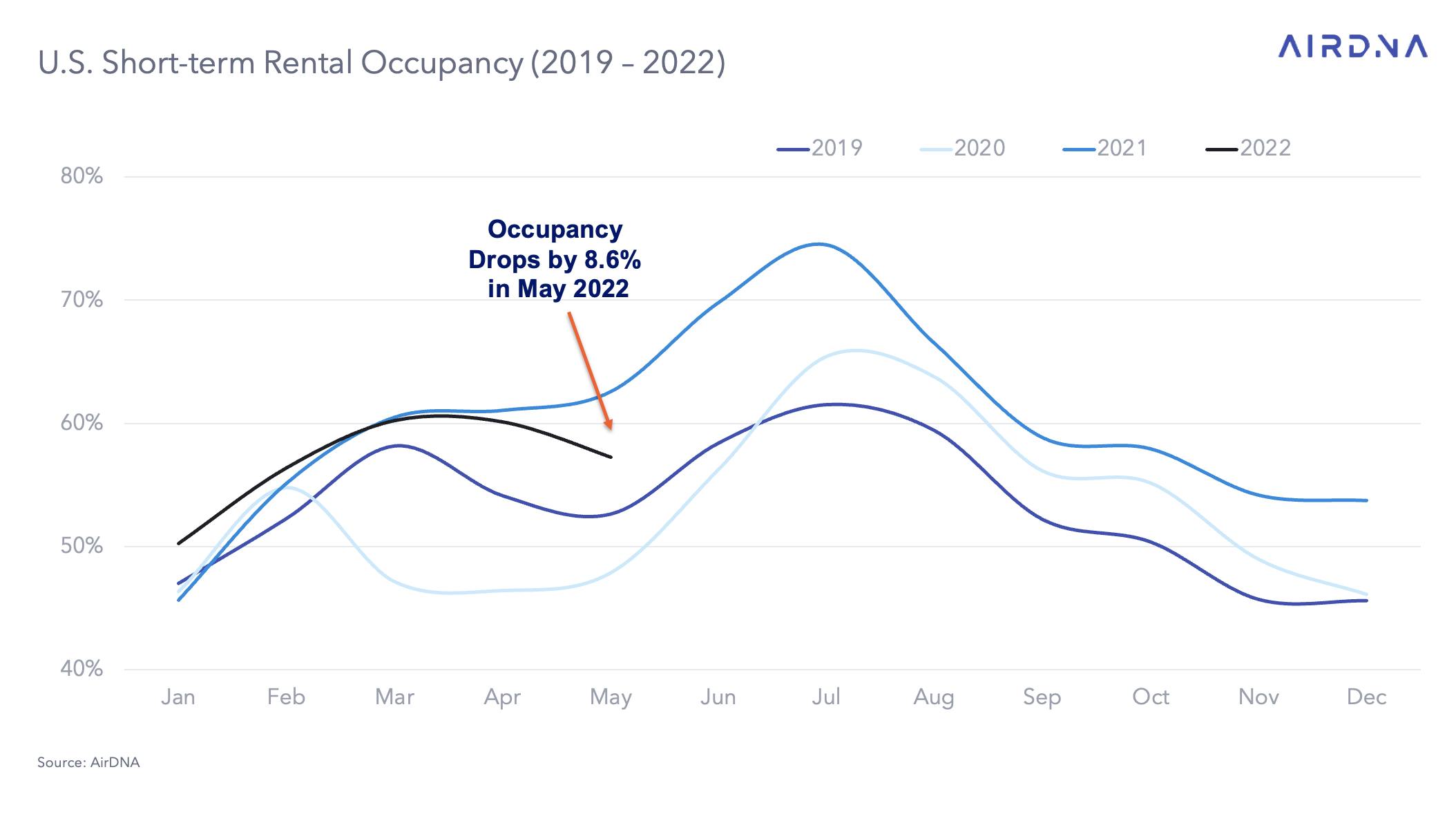 4 Tips for Effectively Managing Your Vacation Rental Property 
1. Automate Your Check-in and Checkout Processes
Check-in and checkout processes must be repeated every time a new guest rents the vacation property. If not optimized, these processes can be time-consuming for the landlord and require regular visits to the property. However, modern technology has made it easier to streamline these processes, allowing guests to check themselves in with lockboxes or smart locks, and automating welcome messages with information about the property. Automating such processes also makes it easy for landlords to accommodate guests with inconvenient arrival times or unexpected travel delays. 
2. Find a Reliable Group of Contractors to Handle Repairs and Maintenance
Short-term rentals must be kept in top shape for each tenant. During periods of high demand, vacancies due to repairs or maintenance can put a significant dent in a property's rental income potential. This is why it's important to have a group of reliable contractors on standby for quick and efficient repairs. Landlords can put together a rolodex of contractors by doing research in advance. Take the time to review contractor directories, find reputable contractors on Thumbtack or other platforms, or get recommendations from landlords of similar properties in the area.
3. Keep an Eye On Operating Expenses
Vacation rental property owners have a long list of expenses that long-term rental property owners might not have to deal with as frequently. Welcome packs, indoor and outdoor furniture, amenities (e.g, toilet paper, kitchen basics, etc.),and increased wear and tear mean higher operating expenses for short-term rentals.And considering the inconsistent occupancy, vacation rental owners must plan for these expenses and regularly monitor their finances to avoid losing money on their rental business. 
4. Ensure Your Rental Is Well Stocked With All the Essentials
Vacation rental tenants have higher expectations for the amenities, furnishings, and decor of their rental properties than long-term renters. This means landlords should anticipate their renters' needs and stock properties with extra pillows and blankets, sufficient cutlery, hair dryers, dish soap, condiments, towels, outdoor furniture, and more. Using Airbnb host checklists and making sure you have  these items available will reduce the likelihood of needing to visit the property and can significantly improve the guest's stay — resulting in more positive reviews.
Allow Modern Software to Simplify Vacation Rental Property Management
Managing high turnover and expenses and keeping guests satisfied can be overwhelming for vacation rental property owners. Financial software that is custom built for the needs of landlords can help you easily collect rent payments, monitor income and expenses, and ensure you get the right property insurance at the right price. Consolidating these processes into one platform will make life significantly easier for landlords who manage multiple vacation rental properties.