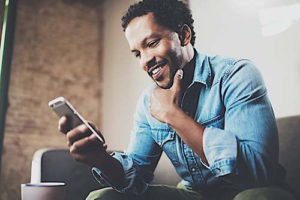 What can today's best real estate investing apps do for your business? Real estate investing apps exist for one simple purpose: to make our lives as investors that much easier. After all, what is technology, if not for a way to increase efficiency? And, as it turns out, those that introduce the right real estate investing apps to their business could realize huge dividends.
We have all heard it before: time is money. And while I agree wholeheartedly with this sentiment, it's missing something — something significant. Time isn't just money, but rather everything. Those real estate investors that have mastered the art of time, or rather have become more efficient with the time they are given, are most likely ahead of the curve. If for nothing else, it's those in the industry that have maximized their efficiency that are now realizing success on a level that most could only dream of.
It's worth noting, however, that efficiency in the real estate industry isn't reserved solely for the most prolific investors of our time. In fact, there is no excuse for your own business to be less efficient than even the most prolific investors of our generation. There are simply too many real estate investing apps that make life easier. Those that already use them are more than aware of the advantages they have become synonymous with, and it's about you found out, too. If you don't know which real estate investing apps to start with, may I recommend the following?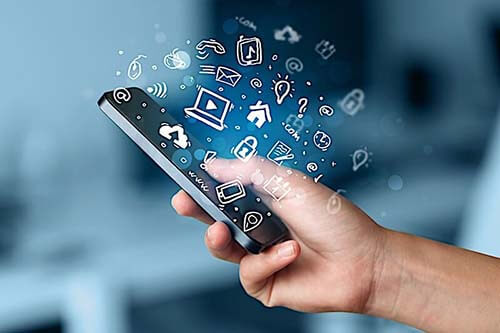 REAL ESTATE INVESTING APPS WORTH YOUR TIME
1. Matterport
Matterport, an immersive media technology company that builds 3-D and Virtual Reality (VR) media solutions, has all but completely altered the way real estate investors are showing their properties. As Matterport so eloquently puts it, their team has "built the first end-to-end media platform that allows users to easily create, modify, navigate, and build on digital representations of real places." Quite simply, their revolutionary technology allows investors to not only create 3-D digital replicas of their assets, but it goes as far as letting interested parties tour respective properties from the comfort of their own home. It's not the least bit hyperbolic to suggest their app will literally change the way you look at and interact with physical spaces, not the least of which include your very own real estate deals.
Consider the implications of adding this powerful application to your current arsenal of investor tools — the manner in which you show properties will never be the same again. In building an online database of your individual deals, each of which can be toured by a prospective buyer from their own home, you effectively and significantly reducing the amount of time you must spend physically walking people through your homes. It also stands to reason that the ones you do guide through your homes are, more or less, hot leads. If for nothing else, they have already taken your virtual tour and liked what they saw.
At the very least, more people will be able to see your properties. Perhaps even more importantly, however, is the distinct lack of a correlation between the amount of people that tour your home and the amount of time you invest. Think about it: In creating one 3-D model, investors can reach countless people. No more of your time will be reserved for touring homes whether one person sees it or 500.
2. Google Voice
While far from new to the real estate scene, Google Voice has become an integral cog to the machine that is real estate investing. In its simplest form, Google Voice provides investors of every level a communication medium that levels the playing field. Used to its full potential, however, it's entirely possible for Google Voice to take your career to the next level; it's benefits are that transcendent. It has literally become an invaluable tool for those that have discovered its potential.
The fact remains: most people are aware of this valuable application, but it's absolutely worth confirming that you are taking advantage of it. If for nothing else, those that neglect the advantages offered by Google Voice will inherently start behind the curve; not a good place to be for anyone, let alone those who are just starting out.
How To Market Your Wholesale Deal To A Buyers List
If you already use Google Voice, I commend you. However, those of you less familiar with this groundbreaking application should acquaint yourselves sooner rather than later. As its name would suggest, Google Voice is not unlike your typical phone number — but so much more. And for free of charge, I am not sure why everyone isn't using it already. In one fell swoop, this single app allows its owners to call, text, and check voicemail — not unlike your cellphone. And, also like the smartphone you already have, it can connect to just about all of your devices to allow for seamless communication. Feel free to forward calls and messages to any of the devices you own and, perhaps even more importantly, filter spam automatically. With Google Voice, you decide who can reach you and how — an invaluable tool for those looking to grow their business.
When all is said and done, Google Voice is the easiest way to manage and track incoming calls. I maintain that it's all but necessary for those expecting to receive incoming calls, and a lot of them.
3. Open Home Pro
The best real estate investing apps, those that can automate individual processes, must be taken advantage of. In fact, it's safe to assume today's most prolific real estate investors are already using them, and there is no reason you shouldn't be. Of those that automate certain aspects of the investor business, few are more helpful than Open Home Pro. As its name would lead you to believe, Open Home Pro eliminates a lot of the tedious, monotonous aspects that have become synonymous with open houses.
Put simply, Open Home Pro has found a way to digitize the world of open houses. No longer are real estate investors required to keep track of everything with a pen and paper. With this ingenious application, investors are made privy to digital sign in sheets that seamlessly integrate with more than a dozen real estate CRMs, automated seller reports, and automated email and text messaging to your open house attendees. So not only does Open Home Pro save you from hours of data entry, but it also maintains the relationship you established at a subject property — all without you lifting a finger. I think Open Home Pro is a must for real estate investors intent on hosting open houses.
Real Estate Investing Apps Conclusion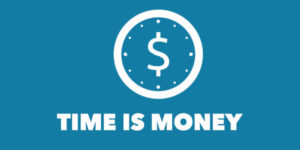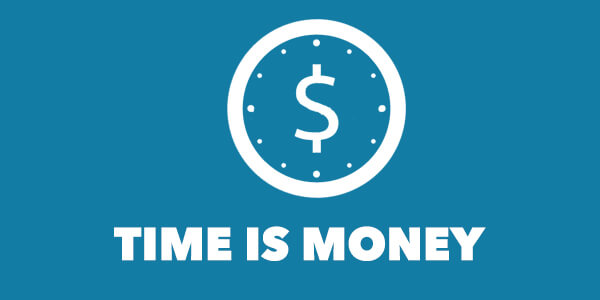 Today's best real estate investing apps are as varied as they are helpful. In fact, there are so many made available to investors that it's easy to get overwhelmed by everything that's out there. But know this: not all real estate investing apps are created equal. It's up to you to sift through the junk and land on the apps that can truly help you automate your business. If you are looking for a place to start, you could do a lot worse than those I mentioned above.