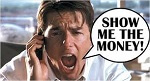 When I get an email from a student, and they say, "Chris, I want money to invest in real estate!" my first questions to them are:
Qualifying Questions:
Which property type(s) are you interested in?
What is your geographic target?
What are your plans for the property? (e.g., fix-and-flip, hold as a rental property, etc.)
Quick Grant Funding Basic Information For Investors
Type Of Investment
Here's why these baseline criteria are important to know. First, there are almost always separate funding programs for single-family homes, multifamily properties, and commercial properties. Sometimes, the grant guidelines specify a minimum or maximum number of units for the multifamily funding because they treat a large complex or apartment tower differently from, say, a triplex. In a moment, we'll delve deeper into the differences among the funding offered for various types of properties.
Property Location
Second, the geographic area is important to know because housing programs are usually specific to a city, county, region, or state. Even within a city, though, there may be special development zones that receive special funding. These often are area that are due for revitalization or have a zoning category the city would like to change.
For instance, if there are some deserted warehouses on a waterfront that have been attracting crime and squatters, a city government would likely offer incentives to private investors to switch the area over to housing or mixed-use development. Often, there will be stipulations that a certain percentage of the new development be set aside for affordable housing or—in the case of mixed-use development—disadvantaged businesses.
Property End Use
The third question, about plans for the property, would help determine both the type of funding that you may qualify for and the types of upgrades that would give you the most bang for your buck. For instance, solar roofing would usually make more sense on a property that you're planning to hold and rent out for the foreseeable future. It can either save you money on utilities or be an attractive feature for your tenants who pay their own utilities. But it usually takes at least a few years to recoup your investment. On the other hand, if you had plans for a fix-and-flip, a solar roof would be an added selling point, but not enough to compensate for the initial cash outlay.
Common Grant Funds Awarded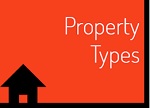 Now let's look at typical types of funding for various property types. I mentioned solar roofs as an example because energy upgrades are a popular type of funding for all kinds of properties—owner-occupied single-family dwellings, rental single-family dwellings, multifamily units, and commercial properties. They're also frequently offered for businesses, if you happen to own office or industrial space.
There also may be money for repairs. For single-family homes, what is offered varies from one place to another, and sometimes there are restrictions, such as age or income. For multi-family dwellings, there can be funding for the individual units or for the common areas. As mentioned before also, there may be funding for the purpose of increasing the number of affordable housing units. For commercial properties, a good strategy can be meeting with elected officials to request special funding.
So, as you can see, there are many choices available to you, depending upon the type of properties you want in your portfolio.
Related Article: Grant Funding For Real Estate Investors