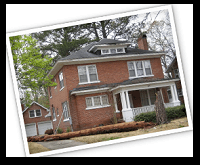 Investing in Vacant or Distressed Homes is a good niche for real estate investors to consider. The moment a property goes from lived-in to vacant, its value decreases significantly. This is not always good news for the homeowner, but great news for real estate investors. Unoccupied homes are among the best deals available – and some of not even listed on the MLS. Even though money can be made, there are risks to consider when purchasing vacant homes.
Investing In Vacant Homes
"Potential Investor buyers need to keep in mind that there are reasons a home is vacant. Sometimes, there's been a divorce or death in the family. The owner-occupant may have had to move before the house is sold, or the property may have been abandoned or foreclosed upon. If it's been sitting empty for a while, it may show signs of neglect. When someone is caring for the property in the owner's absence, risks may be minimal. Be aware before you buy."
Sometimes a homeowner must relocate for a job in another city or state and cannot wait for the home to sell before moving.This owner will be motivated to sell at a discounted rate just to get the property off their hands. They will be especially motivated if they're paying mortgages on two homes.
If the owner moves some distance away and no one is in charge of maintaining the property, it may suffer from neglect. Cosmetic rehab might be necessary, which gives the buyer an opportunity to negotiate. It brings the value down—and the price—on a generally good property.
Some property owners inherit homes from deceased relatives. Depending on how well the home was cared for while the original owner was living, it may or may not need sprucing up. For instance, homes owned by elderly people might need updating or they might need a few touchups to make them desirable to buyers. If the person who inherits the house doesn't care and lets it go into severe disrepair, the lack of standard maintenance can drag the property value down considerably.
Even without neglect, age will take its toll on a property. However, when negligence is also a factor, the property will deteriorate even quicker as the years pass.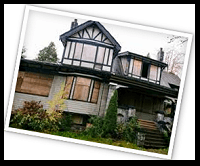 A vacant property can become dilapidated by human damage. Neglect and destruction can be so extensive over a period of time that the home is condemned or deemed uninhabitable. These homes are labeled as such and are usually boarded up to prevent entry.
Nonetheless, animals and drifters may have found their way inside, so exercise caution when inspecting these homes for investment purposes. Always carry a cell phone and flashlight. Exercising the buddy system isn't a bad idea either.
Utilities will likely be turned off so there will be no way to check the water, electricity or gas. There could be wiring problems, water or gas leaks or other defects — any of which would be costly to repair.
My closing advice to investors is to pay close attention before they sign the contract. "Abandoned homes are usually available at deep discounts and can be good investments as long as you perform due diligence. Expenses such as insurance can add hundreds, even thousands, to the final sale."