The trend away from homeownership and towards renting is still kicking, as the December 2014 data is released and analyzed.
Homeownership in the U.S. hit a 20-year low in the fourth quarter of 2014, at 63.9% (down from an all-time high in 2004 of 69.4%).  While this may appear bad news on the surface, many economists beg to differ, as renting is actually a better fit for many Americans (remember that research on the correlation between high homeownership rates and high unemployment rates?).
Illustrating that drop in homeownership, the National Association of Realtors reported that pending sales of existing homes dipped 3.7% in December, the largest decline in a year (pending sales are signed contracts of sale, that have not yet closed).  This drop in contracts may also reflect smaller inventory of homes listed for sale, according to NAR Chief Economist Lawrence Yun.
While pending contracts dipped, actual sales were still strong in December, up 8.8% year over year.  Real estate values are up 4.3% year over year, indicating that homes are still appreciating but slower than the last few years (for context, values are still down 16% from their 2006 peak, but are up 29% from their 2012 low).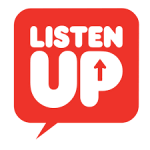 The most promising news for landlords and sellers is that the household formation rate quadrupled year over year, from only 356,000 in the fourth quarter of 2013 to nearly 1.7 million in the fourth quarter of 2014.  This is largely due to household "unbundling", as millennials move out of their parents' homes and roommates split to live on their own.  More demand for housing means more competition for housing, driving up pricing and signalling a good year ahead for sellers, landlords and the construction industry.
Stronger household formation rates are also evidence that the labor market has improved enough for young adults to feel confidence in moving out on their own.  It is a tangible effect of lower unemployment rates and wages that are finally beginning to rise, as the labor market continues settling toward normal.
As households continue unbundling and young adults move out on their own, it is no surprise that their first step is leasing rather than buying.  While there are valid concerns about the decline in first-time homebuyers, after a few years in the rental market millennial will likely start considering home ownership more seriously, particularly as they marry and start having children.
In the meantime, landlords are continuing to see strong returns, as the rental vacancy rate continues to drop.  The fourth quarter of 2014 saw rental vacancy rates at 7.0%, the lowest since 1993.  The explosion in demand for rental housing is certainly outpacing construction of new apartments, so landlords should continue seeing low vacancy rates and strong rents for several years at least.