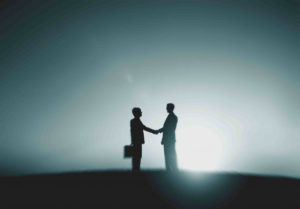 A real estate business partnership — at least one that has all the right pieces in place — can elevate just about any investor's career to the next level. If for nothing else, the only reason an entrepreneur would go into business with another investor is for help in an area they are currently ill-equipped to address.
However, it is important to note that working in tandem with another investor will only benefit each party involved if they take the appropriate steps and lay the groundwork for a prosperous career together.
The nature of a real estate business partnership is inherently symbiotic. At the very least, each piece of the puzzle is just as important as the next. That said, the most successful real estate business partnerships are those that mind due diligence and see to it that everything is in place before moving forward.
Let's take a look at a few of the most important elements a real estate business partnership must exhibit:
Drafting A Real Estate Business Partnership Agreement
1. Real Estate Business Partnership Roles & Responsibilities
For a real estate business partnership to meet the expectations of those forming it, realistic roles must be assigned to each individual. If for nothing else, clearly defining the responsibilities of each partner will lay the foundation for a prosperous career in the real estate industry. What's more, it's vitally important to lay everything on the table before committing to something as serious as a real estate business partnership; nothing should be glossed over. At this point, it is absolutely necessary that every partner has a clearly defined role in the business moving forward.
As perhaps one of the most critical junctions two real estate partners will encounter, defining the roles and responsibilities of each should account for individual characteristics, competencies, strengths and weaknesses that can be relegated to a respective role. Be sure to include the following roles in the final draft of your real estate business partnership agreement: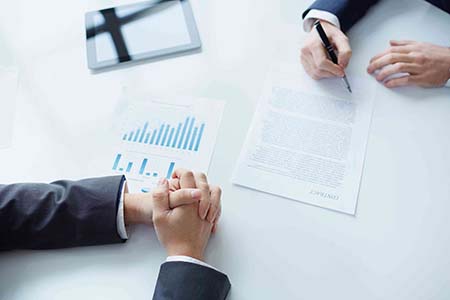 Marketing
Acquisitions
Short Sale Acquisitions
Finances
Construction Management
Property Sales
Property Management
Business Development
Not surprisingly, roles and responsibilities should be delegated with regards to each individuals competency level with a respective task. There is no reason the strongest marketer shouldn't be in charge of, well, marketing campaigns. Each person in a real estate partnership should be able to bring something unique to the table, and their specific talents will inherently place them in a position to take advantage of their strengths; just make sure those strengths are delegated appropriately.
It is important to note, however, that the evolution of your business partnership is inevitable. Not unlike the housing market itself, real estate business partnerships will constantly change; they are more of a "living" agreement than anything else. That said, any attempt to forge a real estate business partnership agreement should be contingent on future amendments. The sooner you are willing to accept that, the better.
2. Real Estate Business Partnership Financials
Financial considerations are among the first aspects of a real estate business partnership that need to be ironed out. In fact, you could very easily argue that any talks of a team environment shouldn't move forward without at least some attempt to clarify the financial situation of an impending partnership. Who is going to make the lion's share of the profits? Will profits be split fifty-fifty, despite the roles of each party? For what it's worth, the best time to figure these things out is before you even go into business with one another.
The most successful real estate business partnerships will result from an inherent understanding of the underlying financials. That said, few things have such a polarizing ability to both help and hinder collaboration than capital. Instead of neglecting the financial components of a business up front, take a significant amount of time to comprehend your potential partner's ideal "financial checklist". You need to know not only how much they intend to make, but if they are content with the price point.
Outside of each individual's salary, you must delve into the more complicated financial considerations of the entire company. Don't forget to iron out the following:
Credit rating
Initial capital contribution
Preferred return
Financial review
Profit distributions
Salary
Outside deals
Retirement goals
Risk tolerance
Financial decision making ability
Investment philosophy
At the very least, your real estate business partnership needs to have a firm grasp on the financial situation. Every penny will need to be accounted for and allocated accordingly. Not unlike the roles and responsibilities outlined above, clarifying the company's financials will reduce the risk of complications rearing their ugly head in the future.
3. Real Estate Business Partnership Commitment
Not surprisingly, the amount of time an investor intends to spend on their real estate endeavors can vary dramatically; it's one of the aspects that makes investing in real estate so attractive. Real estate business partnerships can be lucrative whether they intend to work part-time or full-time; the key, however, is to make sure each partner is comfortable with the amount of time they will be expected to invest moving forward.
With that in mind, a respective investor's time commit to a partnership can be a touchy subject. After all, most investors get into the industry to make their own schedule — which is fine. However, each partner needs to be comfortable with the other's intended schedule. At the very least, it is a good idea to know how much your real estate business partner will be working. In deciding each's time commitment, don't leave out the following scenarios:
Hours per week
Weekend work
Vacations
Family commitments
Personal commitments
Other business commitments
With the the time commitment of each business partner clearly defined before going into business together, there shouldn't be any discrepancies in the future. While there are of course exceptions, the likelihood of a misunderstanding — at least as they relate to working hours — is significantly reduced.
Not unlike the other items on this list, ironing out the amount of time each person intends to work will prevent future complications. Remember, this section has less to with the the amount of time each person will work, and more to do with your comfort level of each's work schedule. The last thing you want is for one real estate business partner to feel that they are working too much for they salary they are earning.
4. Real Estate Business Partnership Protection
I am convinced that the decision to enter into a partnership with a trusted and proven individual is one of the best an investor can make. However, the addition of a partner does come with a noteworthy caveat: risk. No matter how much you think you know someone, there is always the possibility — no matter how slight it may be — that something goes wrong. It is important to note that even a slight degree of risk warrants protection. If for nothing else, it is better to have protection and not need it than need it and not have it. Nonetheless, it is important to take the appropriate steps to protect yourself and your business from such an occasion.
Real estate business partnerships will also want to protect their business from malicious lawsuits as well. You and your partner should decide which type of business entity you will want to work under together. In doing so, consider the following:
Liability Protection
Ease of Formation
Tax Treatment
Business Trajectory
It's worth noting that these are not the only factors that warrant your consideration when drafting a real estate business partnership agreement, but they are certainly the most heavily weighted. For what it's worth, your real estate business partnership agreement should reflect the things that are most important to you. Feel free to add more, but don't forget those that I outlined above.