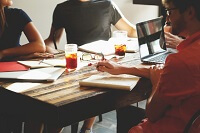 So a couple of weeks ago I was asked to share some of my top negotiating tips to help a new or experienced real estate investor buy or sell more properties. Before we dive into different negotiating techniques that teach you how to invest in real estate, I think it is important for you to realize a few things:
Building Rapport With Your Buyer Or Seller Is Key
This can be done through "Active Listening". Active listening is easy to do with a little practice. It works like this… Call your buyer or seller by name, repeat or paraphrase the last thing they just said to you, then end with a probing question. For example "So Bob what your telling me is your mother-in-law has Alzheimer's and is now living in a long-term care facility. I can completely understand why you wouldn't want to make the necessary repairs to sell through traditional channels…or wait 3-4 months before you get any money. Doesn't it just make so much more sense to get the cash you need right now and be able to focus on your family issues?
People Like To Do Business With Others They Know And Trust
If your seller is a fast talking, straight to the point type of guy (or gal), then you need to be like a chameleon and morph into a non-exaggerated form of that type of personality. If your buyer is a "good-ole boy" from Texas that likes to take things slow… well… I bet you can guess my suggestion!!!
Uncovering Your Sellers Hot Buttons Is Mandatory
In order to be a successful negotiator you have to over prepare yourself. You need to know as much as possible about the property (needed repairs), comps, sellers motivation, and sellers wants. This will help you position your offer, stage your demeanor, and ask strategic questions. The goal is to ask as many open ended "optimistic" questions as possible to get to know the situation. A great question to help open up the motivated seller and uncover their hot buttons is "So tell me (insert homeowners name), what's happening in your life to make you want to sell your property to me today?"
When Selling Wholesale Real Estate, Cash Buyers MUST Play By Your Rules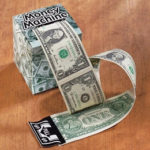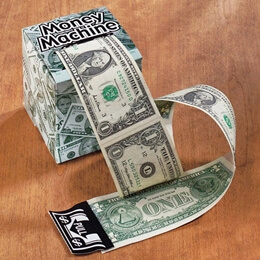 I know you have heard the phrase "cash is king". While this may be true when dealing with traditional buyers that pay retail (or close to it), this is not the case when buying deeply discounted wholesale real estate. Remember that there is no such thing as a really nice, wealthy wholesaler. It is perfectly okay to demand your wholesale buyers to use your paperwork, abide by your terms, and use your title company.
Selling Is The "Transfer Of Emotions"
Motivated sellers are typically not rational or making decisions based of logic. In many cases they are driven by emotions and get tunnel vision on their life's problems. Remember that "sympathy" means you feel like the other person feels. "Empathy" means that you understand "how" the other person feels, but you do not feel the same way! ALWAYS enter into each negotiation with a feeling of empathy as you are a SOLUTIONS driven investor and there to help solve their problems. A great way to "transfer emotions" is to tell relatable stories that help the seller visualize their lives down the road without their housing problems looming over their heads! Let me give you an example of a simple story that transfers emotion:
Cody: Mr. Homeowner, let me ask you a question. Do you want to sell your house, get the money you need to take care of your situation, and gain peace of mind? Mr. Homeowner:

Of course.

Cody: Imagine waking up one morning, having a good breakfast, and heading off to work. You get a phone call from your wife saying she just received a postcard in the mail from a guy that is offering to pay cash for your property. Skeptical you call and see what the "catch" is. After talking for a while you and the investor reach an agreement. You go home and tell your wife the good news. Within an hour you have a new email message with the attached agreement. You guys sign it and within days your home sells, and you receive all the cash you've been needing. How would that feel? Mr. Homeowner:

That would be fantastic.

Cody: Now picture the first full night sleep you have gotten in months. Imagine feeling that you made a good decision choosing to work with an investor that focuses on quick solutions to your situation. Because of your choices you can finally focus on the things in life that matter most!
Words That Sell
UNDERSTAND, PROVEN, HEALTH, EASY, GUARANTEE, MONEY, FUN, ADVANTAGE, SAFETY, SAVE, NEW, LOVE, DISCOVER, RIGHT, RESULTS, TRUTH, SECURITY, COMFORT, PROUD, PROFIT, DESERVE, HAPPY, TRUST, VALUE, VITAL, POSITIVE, YOU, BENEFITS, AGREEMENT
So for example you can say phrases like – "Take advantage of our offer and begin enjoying the benefits instantly. You deserve to be happy and I am positive you will be proud of your decision to do business with me today.
Words That Don't Sell
DEAL, COST, PAY, CONTRACT, SIGN, TRY, WORRY, LOSS, LOSE, HURT, BUY, DEATH, BAD, SELL, SOLD, PRICE, DECISION, HARD, DIFFICULT, FAIL, OBLIGATION, LIABLE, FAILURE
So for example do not call your paperwork a "contract". Instead call it an "agreement" and have the other party "o.k. the agreement" instead of "signing the contract".
Objections Are A Good Thing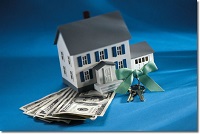 That means that your buyer or seller is interested in doing business with you, but are not convinced to choose working with you at that point in the process. When your prospect has no objections at all…that is when you should be worried! Always stay calm and stand your ground – In the beginning I am always a bit more aggressive just to prove I can hang, but I let up if the conversation gets ugly. Don't be afraid to fight your case with facts (comps, crime statistics etc.). One last thing – realize they are always testing you to see how you react.