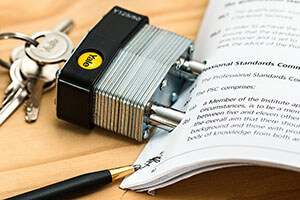 "When you're buying investment property, especially property you want to fix and flip or fix up and rent out, you want to be sure that you're getting the best deal possible. As you sit down to negotiate before writing up that important contract, there are several points to consider–and it's not just about the final price of the property.
All of these contract details are open to negotiation when you're putting together a real estate deal." I wanted to share the most common 4 negotiable closing items that my colleague, Ken, wrote about over at Trust Deed with you REIClub.com investors.  Here they are:
Important Items To Negotiate
When Closing A Real Estate Deal
#1: Closing Costs
"Who is responsible for paying closing costs when you close your real estate deal? In many cases, you can convince the sellers to be responsible for those costs, freeing your money up to handle other details associated with the new property."
#2: Closing Dates and Possession Dates
"When do you want to close on the property? Once you've closed, when do you actually want to take full possession? Generally, on the closing date, you want the former owners to be completely out of the property, with nothing left to move and no details to sort out–and you can negotiate when that needs to happen.
Giving the sellers a little longer to get out, especially if they still haven't started packing up, can be helpful in negotiating other areas. In other cases, the sellers may be eager to get the home sold as soon as possible so that they'll have funds for other purposes."
#3: Home Repairs
"Did the inspector find a number of unexpected things wrong with the property as you neared your closing date? Are you struggling to balance some of the key repairs? Sometimes, you can negotiate the seller taking care of some of those repairs before closing. In other cases, you may receive credits toward the cost of the house as a result of unanticipated repairs."
#4: What's Getting Left Behind?
When the seller moves out, what gets left behind? It's common to leave appliances in the home, but are there other things that you want to be sure that the seller leaves: a swing set or other play equipment in the backyard, for example? Make sure you're clear about what items you expect to be left on the property once it's yours.
You may, for example, find that you're in love with the furniture in the house–and if you want it to stay, you'll need to negotiate that as part of the agreement."
Negotiating Real Estate Deals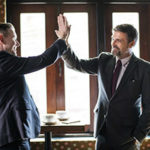 Knowing what to negotiate when the time comes to close your real estate deal ensures that you're able to get the best possible deal out of the property."
Need more help with those important closing steps?  Check out this informative hard money loans for real estate investing training article that I published some time ago.