My First Private Lender
Once upon a time, I was an inexperienced real estate investor. The first private lender I ever got was my brother's mother-in-law. I had no job, $15k in credit card debt and ZERO EXPERIENCE. The first note (non-IRA) I ever did was in Spring of 2004. It was a 5 year note for $60k with 18% interest paid annually. I got lucky because I had a family member who trusted me even though I had almost no experience.
If you don't think you would be so lucky as to get a family member to hand over some cash on your very first deal, let's talk about what a private lender really is and why they agree to give real estate investors their money.
What is a Private Lender?
A private lender is someone who has cash that is willing to partner with you or invests/loans to you on a real estate deal.
A private lender or private investor assets can include:
Savings accounts
Checking accounts
CD's
Brokerage accounts
Liquidated mutual funds
Stocks
Bonds
Retirement accounts
Health savings accounts
Lines of credit
Why would a private lender give you money to do your deals? It's simple, really. Let's be real – the alternative investments suck and the returns are better and more predictable in real estate. CD's are currently paying 1%, annuities are paying 4% max, bond rates are at a 3.85% return and the stock market is only averaging about a 6-8% return.
So why would they NOT partner on a real estate deal with you if they like and trust you? If you were a private lender with an old 401k, based on the information below, where you would rather invest?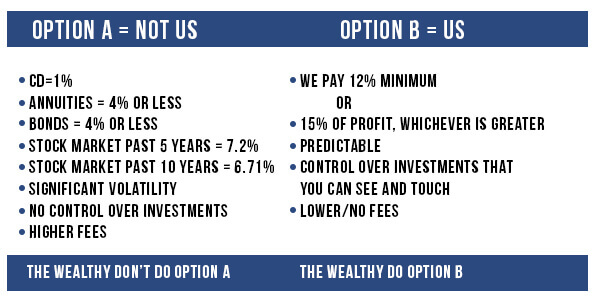 To learn more about how our 12 Step Money Magnet Process that helps you attract private lenders left and right, check out this blog post here.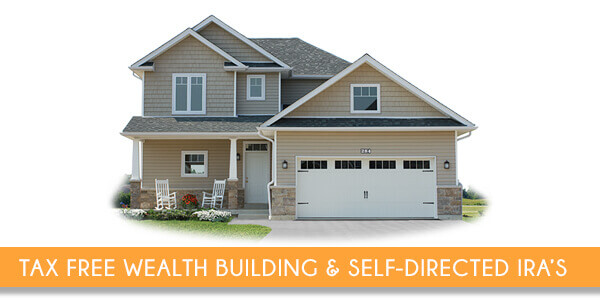 Self-Directed IRA's
By now, you must know our favorite source of funding for our real estate deals is PRIVATE MONEY. And how do we get that private money? Through a Self-Directed IRA. A Self-Directed IRA is an individual retirement account where the owner funds real estate deals. It's basically a retirement account that YOU control and allows investments into several sources that are allowed by the law.
Some prohibited Self-Directed IRA investments are:
Life insurance contracts, IRC § 408(a)(3)
S-Corp Stock
Collectibles IRC § 408(m)
Works of art
Rugs
Antiques
Metals (other than gold, silver, platinum, or palladium bullion)
Gems
Stamps
Coins (except certain U.S. minted coins)
Alcoholic beverages
Certain other tangible personal property
If you are wondering why you are just now hearing about Self-Directed IRA's, it's ok, you are not alone. More retirement custodians and administrators only allow a limited amount of traditional investment options, such as stocks, bonds and mutual funds. The reasons for that are usually because it requires additional paperwork, additional processing fees or just a flat-out lack of knowledge (that's what we're here for).
A Self-Directed IRA is simpler than you might think. It can be broken down into four steps:
1. Establish your account – you can do this by filling out a new account application
2. Fund your account – this can be done through either a contribution, rollover or transfer
3. Find your investment – real estate, note, private company, etc.
4. Fund your investment – you'll need to complete a Group Investment Authorization form and some additional supporting documentation
That's it, really.
Some of the many advantages of using of a Self-Directed IRA are:
Compounding wealth (due to tax-sheltered status) Tax advantages
Asset protection
Wealth for future generations
Investment diversification
Invest in what you know
Seven account types can be Self-Directed
Almost anyone can have a Self-Directed IRA
Even small balance accounts can participate in non-traditional investing
Millions of dollars are available to finance your real estate deals
Why Use Self-Direct IRA Account For Private Lending?
Profits on Investment
By using your Self-Directed IRA to invest in real estate, you're investing in a tangible asset. Investing in real estate also provides the potential of generating a passive income stream for you to utilize, while at the same time protecting your initial investment.
Invest in What You Know
Self-directed IRA's allow account owners to maximize investment returns by investing in areas of expertise and private as-sets. As with all IRA investments, taxes on in-vestment returns are deferred until funds are withdrawn from the account.
Simplicity
Traditional financial planners have complicated fee structures, generally not designed to favor the investor's best interests. Self-Directed IRA's offer simple, straight-forward pricing.
Set it and Forget it
Self-Directed investing makes you the CEO of your retirement funds, and who doesn't like that idea?
In addition to tax-free profits, asset protection, tax deductions, as well as estate planning, you're able to make tax-free investments in assets that are familiar and comfortable to you. By using your Self-Directed IRA to invest in real estate, you're investing in a tangible asset. Investing in real estate also provides the potential of generating a passive income stream for you to utilize, while at the same time protecting your initial investment.
Case Study – 1966 Marwell Avenue
This completely remodeled larger ranch in Hudson, Ohio has over a half acre private lot with woods behind it, an open floor plan with a beautifully remodeled kitchen and 2 full baths. All new windows, roof, doors, furnace, flooring, lighting, and paint throughout the house. Huge full basement finished with a 25 x 25 rec room and 2 larger bedrooms. The exterior has also been remodeled with new cement patio, driveway, and sidewalk.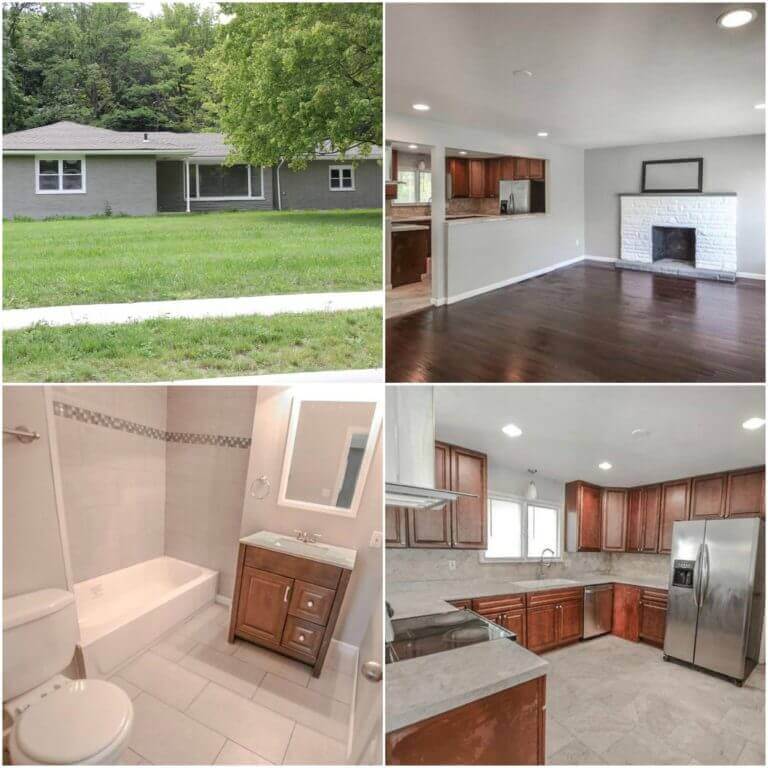 The numbers for this property look like this…
Purchase Price: $65,000
Renovations: $55,000
All in for: $120,000
Private Money: $122,000
Sold for: $215,000
Gross Profit: $80,000
Final Net Profit: $55,000
Private Lender Profits: 12% interest/approximately $13,000
After seeing the numbers on the Marwell case study above, where else can someone invest their money and make a $13,000 profit in less than a year?! If you want to be a serious real estate investor, you need to know how to find private lenders so you can have investors knocking at your door, begging to fund your deals.