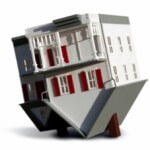 There are numerous TV shows showcasing the fix and flip business. It looks like a fun way to make some extra money, or an exciting career as an investor. It has the potential to become very lucrative, but you should be careful. You can't just jump in without any knowledge, and buy the first fixer upper that you find. In the beginning you need to ask yourself: what kind of houses are good for new fix and flippers?
While there is not one specific property type that's best for beginners, there are definitely some qualities that make some houses better investments for those who are just starting out.
5 TIPS For New Fix & Flip Investors
A Property You Can Afford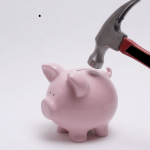 Your first step when considering a fix and flip is to determine how much money you have to invest. This money includes your own and money from a professional lender or bank. Knowing your budget is crucial when deciding what home to buy.
You'll need to calculate the cost of buying the home, renovations, materials, and labor. After making your calculations, you will know your budget for cost of the home. You can begin shopping for homes that fall within that budget, and not a penny more.
Property That Doesn't Need Too Much Renovating
It might be tempting to see a home that, with a lot of renovation, will sell for a very high price. Don't give in to the temptation. The cost and time for an extensive renovation will bury you. You want to start small, with something you know you can handle. Things go wrong when fixing and flipping homes. There are complications and delays, and you really don't want to face them on a grand scale at the beginning of your fix and flip adventure. Don't chase the white whale, tackle only what you can handle.
A Property That Requires a Small Crew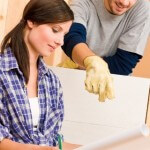 You don't want to invest in a property with a workload that will require more manpower than you can afford. Not to mention you don't want to overwhelm yourself. Buying a smaller house that will need a smaller crew is a smart decision. It'll save you money and help you flip the house faster.
A Property  in a Good Geographic Area
You want to find a home in a geographic area that you're familiar with. It'll help you determine how well the house will sell and who you're selling to. You'll want to pick a location you know will be popular without raising your costs too much.
Renovations That Will be Completed Quickly
Speed is essential when flipping a home. It's one of the main contributing factors that lead to a profit. Along with looking at the cost of renovations, look at the time it will take. You need to make your improvements quickly. They should be done right, but done fast. The sooner you get your house on the market, the larger your profit will be.
There's no perfect way to fix and flip homes. There's certainly a learning curve, but having knowledge of what type of property you need before you begin will help you succeed. If you're thinking about trying your hand at fixing and flipping please consider hard money lending as a financing alternative.