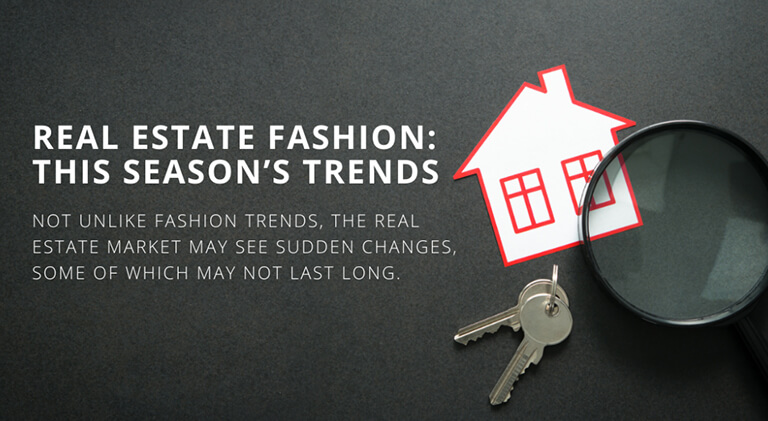 Not unlike fashion trends, the real estate market may see sudden changes, some of which may not last long. In the past, experienced buyers and sellers knew how to ride the tides, buying and selling at just the right time.
The recent pandemic has changed our outlook drastically. Covid-19 and the subsequent restrictions have all but killed the real estate market. After all, if your state is advising all residents to stay at home, moving home is the last thing on people's minds.
So, what does this mean for buyers and sellers in our current market? Are the options reduced? And what trends should you look out for?
Covid-19 And The Real Estate Market
2020 was set to be a good year for the real estate market. The economy was healthy and looked set to continue on that course. The pandemic, however, brought the market to a standstill.
What effect did this have on the real estate market? Naturally, there was a substantial drop in the market. People all but stopped buying and selling, instead choosing to follow the government's instructions to remain where they are.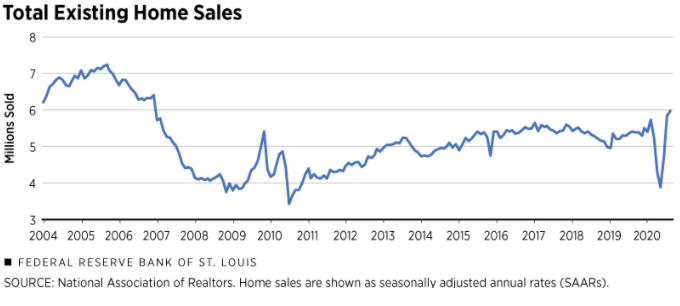 This has led to a noticeable drop in inventory, along with the slow decline of the average home price. However, this situation isn't expected to continue. The real estate market has always waxed and waned over the years, and will no doubt continue to do so. As the effects of the pandemic begin to recede, buyers and sellers will come out of the woodwork.
In fact, the pandemic may even lead to more investment opportunities later on, which we'll discuss in the "Emerging Trends" section.
Buying vs Selling: Who Really Has the Advantage?
In a healthy, perfectly balanced market, buyers and sellers should have a more or less equal advantage. In reality, the scales usually tip towards one or the other.
However, the current market does favor sellers. Right now, inventory is low and demand is high. In fact, the average home only lasts about 18 days on the market right now.
Why is this happening? Experts attribute this current trend to low mortgage rates. This is driving buyers to purchase primary and even secondary homes, such as cabins or cottages. Yet, like anything else, things can change. At the same time, some experts are indicating that this trend isn't disappearing any time soon.
Emerging Trends
Each year brings new trends to watch, and 2020 brought us more than most! Many of these trends are still affecting the market today. If you're planning to invest in real estate, some of these emerging trends may well affect you.
How Covid-19 is handled will directly impact real estate prices.
The pandemic situation continues to change and evolve. How well covid-19 is handled will have an effect on real estate prices. For example, should the pandemic become nothing but an unpleasant memory in six months' time, buying and selling will likely resume, pushing up housing prices once again and nourishing the economy.
A new focus on health and safety may result in an exodus to the suburbs.
Social distancing may make people realise just how little space they have. Living in a city is certainly convenient, albeit cramped. More people than ever, especially families, are beginning to realise they would rather commute and live in a clean, fresh space away from a city. Urban life is rapidly losing popularity. This means that properties in the suburbs are becoming more popular, and therefore more lucrative.
Working from home brings new changes.
There's nothing like working from home to highlight a house's shortcomings. The average family may well have two parents working from home, and the children separately video calling their schools.
So, a larger home may well be needed. Poor internet signal, insufficient space, or even loud neighbors can make working from home nearly impossible. Since it's likely that remote working will become the new norm, a home workspace is more necessary than ever.
Buyers are more focused on safety and cleanliness than ever before.
Common sense tells us that buyers will be more interested in clean, well-decorated homes. However, the pandemic has greatly heightened our awareness of touchpoints and social distancing. Especially in hotels, restaurants, retail stores, and offices, safety is now paramount.
You'll need more than a few "stand here" floor stickers to satisfy a buyer's worries. Contact tracing apps, sensors, and touchless services are becoming the norm.
Affordable housing issues are more relevant than ever.
As with just about any serious global issue, lower-income workers have been hit first and hardest. Unemployment and subsequent loss of income due to the pandemic has left some people on the brink of eviction and struggling to make ends meet.
The pandemic has impacted how we shop.
One by one, large department stores are going under. Even before the pandemic, the general opinion was overwhelmingly leaning towards online shopping. The pandemic and its restrictions have tipped the scales once and for all.
What does this mean for real estate?
Simply put, there are going to be a lot of empty stores around. This means a lower retail presence and plenty of empty lots where a store once operated.
Real estate taxes may continue to decline.
Businesses such as hotels, offices, and shopping centers are losing tenants hand over fist. This means that they are losing value, and the real estate taxes will decline. Since real estate taxes are a substantial source of government revenue, this may well lead to a delay in infrastructure projects.
Real Estate Markets to Watch in 2021
The real estate market varies from location to location. Since suburbs and low-density areas are becoming more popular, Sunbelt areas are definitely ones to watch in 2021. However, there are some areas that are thought to become more lucrative than others.
Raleigh, North Carolina
With a diverse, thriving population of nearly 1.4 million, Raleigh is the second-largest city in North Carolina. It offers the space that many new buyers crave, along with the necessities that we need to shop, work, and travel. More than 70% of Raleigh is residential areas, and it is a buyer's market.
Raleigh may also be an attractive location for those looking to rent. Houses in Raleigh are cheaper than most of its competitors, which is why Raleigh, North Carolina tops our list.
Sacramento
Many buyers are rejecting the San Francisco Bay area for Sacramento, due to the new system for remote working. Its strong school system attracts families, and housing prices are predicted to rise around 7.4%.
Austin, Texas
As a Sunbelt location and a popular spot for tech companies and their workers, Austin looks set to be a hot location this year. A similar prediction was made last year, and it came true when the average house price rose by 23%. While houses in Austin aren't as cheap as homes in Raleigh, Austin beats out Sacramento by a large margin.
Ocean City, Maryland
Maryland is another state rapidly rising in popularity, with a median house price that almost rivals Raleigh. If coastal properties interest you, perhaps Maryland is a location to consider. Ocean City, Maryland, is a location of outstanding beauty and therefore its properties are more valuable.
It's worth considering specialized real estate agents, who can help buyers and sellers deal with properties around the idyllic Ocean City area. Due to a rise in suburban buying, more and more buyers are considering the beauty of their home and its location. This makes a change to past thinking, where a home's value was based primarily on its proximity to a city and conveniences.
Nashville, Tennessee
There have been significant job increases in Nashville. Balancing affordable living with work opportunities, Nashville is extremely popular among young professionals.
This means that there are plenty of real estate opportunities, as well as renting options to consider.
San Diego, California
As another location with a recent influx of jobs, San Diego has a predicted sales and price growth of 16.2%. Combined with this increase and the affordability of living in San Diego, this makes it a popular location for renters.
Market Trends and You
The rapidly changing real estate market may discourage new sellers or buyers from investing. It may be hard to trust market predictions. However, it's important to recognize that the real estate market now has the power to reshape people's lives and living space.
Seeing the market – and our world – change as rapidly as it has over the past year may be somewhat unnerving. These changes can be the foundation for a revamped real estate market. The current dip in the market won't last (it never does). And with this info in hand, you are now better prepared than you were before!