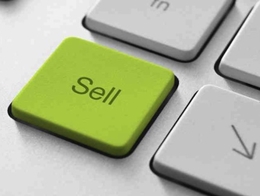 I'm going to show you how a solid internet marketing strategy will help you market and sell your properties like a pro. I've personally been using this system for the past five years and it has made me a ton of easy money wholesaling houses online. The best part about these concepts is that they should only take you a few hours a week to implement. Yep, just a few hours, not days.
First, I'm going to touch on the basics – how a proper real estate investing internet marketing strategy will help you sell your properties fast. Then I'm going to teach you a super-secret concept that only online marketing ninjas have mastered. When applied, it'll make flipping houses online seem like child's play.
Finally, we're going to go over 3 of the 6-step process that I use to drive a massive amount of traffic back to my property website or blog. And you can do it too! Now let's dive in…
The Real Estate Investing Internet Marketing Concept and Formula
No need to feel frazzled, internet marketing is actually much easier to do than you think once you have a solid system. The key to selling houses online is to automate the process with as many online free tools as you can.
There's even a basic formula: Property Flyer x Web Traffic = Sales.
Not so bad, right? What about: Property Video x Web Traffic = Sales.
We Heart Automation
Look, I love anything that allows me to work less and make more money. I'm sure you do to. To do that, I'd like to introduce you to my marketing secret – Syndication
In REI, syndication is the process of automating the distribution of marketing materials on the internet by using technology to drive traffic back to your website or blog.
Syndication is simply the easiest way to generate a massive amount of traffic in a very short period of time with the least amount of effort
There are some easy-to-use websites designed to distribute your marketing materials to hundreds of other websites with just the click of a button. You just need to know which websites they are and how to get everything setup correctly.
Before we move on, now is a good time for me to stress the importance of setting up your own website or blog that you can post your properties on. You see, the whole point of the system that I'm going to be teaching you about is all designed to do one single function: drive a massive amount of traffic back to your website. So if you don't have one… well, let's just say you gotta get one. Pronto.

Step 1: Syndication
Let's get going with video syndication. First, I want you to set up an account on the free website called TubeMogul.com. Then set up sub-accounts on all of the major video sites including: YouTube.com, Vimeo.com, Vio.com and Viddler.com, just to name a few. Tubemogul will tell you what websites it syndicates the video to, so just go one by one and set up all the sub-accounts that you're going to need.
*Quick Side Note* – YouTube is the most important video site around, bar none, claiming one out of every three video views online.
Think about that for a second. Taking videos of your properties and then putting them up on YouTube is going to be the most important marketing decision you're going to make. It will have the most impact on your flipping business.
In order to do video syndication, you'll need just 2 things:
A cheap flip video camera, which only costs around $160 bucks
A personal computer.
You wanna go out to the property and shoot a quick video, making sure to introduce yourself and your company. Then go over the details of the house such as address, square footage, bed bask and rehab needed. Then just upload that video to your computer and import it to tubemogul. Then the site can syndicate out to all those sub-accounts with just the click of a button.
Sounds pretty easy? Well, it is. Here is an example of a 4-minute real estate investment property video that we did. That video was posted on YouTube and received more than 580 views and we actually sold that property within two weeks of posting. Pretty awesome!
Step 2: Property Flyer
All right, moving on. Your next step is to create and distribute a property flyer. Property flyers are free and super easy to create using a free website like postlets.com or vflyer.com.
When creating flyers, pay special attention to your headlines. They're the most important, conversion-getting piece of your flyer and should be designed to help you stand out. Also, make sure you add your YouTube video link that we've just created from Step 1 in place of your virtual tour.
Lastly, make sure that you have a solid call to action with a link back to your main website or blog where your properties are hosted. Once your flyer is created, use the HTML code provided to post your property flyer on your blog and on Craigslist.org.
Step 3: Craigslist Lead Machine
Okay, I'm gonna expand a bit on Craigslist. Over the years, I've spent a ton of time trying to master how to generate leads from Craigslist. I've created a simple posting strategy that's efficient and doesn't cost a penny. Here we go….
First, you need to post your ad at least three times a day during high traffic times. Don't waste time posting in the early morning or at night.
Set up a couple of Craigslist accounts so you can post the same ad multiple times without being restricted. Post your HTML flyer code (the one you got from following Step 2) and a few text-only ads. Why? Because text-only ads are easier for Google to spider and index and they'll show up on the search results. Now here are a couple of tips and tricks to remember when running a Craigslist campaign:
First, put your headline in all upper case letters. You can even put some shapes before your title to draw readers' eyes towards the headline:
EX: 4br ** ** INVESTOR SPECIAL: REMODELED WITH TENANT IN PLACE PAYING $850/MONTH – HUGE CASHFLOW!
Second, always make sure to include your website address in every post, so you are continuing to drive the viewers of your ads back to your site.
Third, stuff some keyword optimized search phrases under your ads so that search engines can pick them up and give you better rankings on the search result pages. The more optimized text that you include on your HTML flyer ads, the better.
Here are some examples I've used:
Arizona Investment Properties, Foreclosure for Sale AZ, Cheap Investor Homes Arizona, Phoenix Homes For Sale, Arizona Whole Properties, Arizona Property Wholesaler, Foreclosure Auction Properties, Homes For Sale, Real Estate For Sale Phoenix Arizona
Not Done Yet With Online Real Estate Marketing
Well, this is a nice place to pause for now. We've already covered half of the 6 easy steps to selling properties online. Remember, set up your own website or blog if you don't already have one. Then get an account on tubemogul.com, and set up sub-accounts on all of the major video sites, especially YouTube so you can easily upload you property videos. Create a property flyer for posting, and make sure post like mad all over Craigslist. Think you can handle that? I bet you can!
These were pretty awesome steps, right? Make sure you check back in with me soon to get the remaining 3 steps. I'll go over how you can use social networking sites to help sell your properties, why you should be using RSS feeds (don't worry, they're really not that complicated), and an awesome trick to make your article marketing credible. You definitely don't want to miss Part 2.
Action Steps: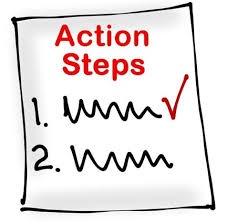 1 – Get Your Own Website or Blog – The key to this online marketing system is to get tons of traffic to your website. Without a website, it'll be harder to showcase your properties and connect with possible investors.
2 – Create Property Videos – Make a brief, yet informative video with you and your company's info as well as important details about the property. Then just upload it and import it to tubemogul.com.
3 – Set Up Accounts on Video Syndication Sites – Create an account on tubemogul.com, then create sub-accounts on all of the major video sites. Once you upload your property video to tubemogul.com, the site can syndicate it out to all the sub-accounts you created.
4 – Create and Distribute Property Flyers – Use postlets.com to create professional-looking property flyers. You need a kick butt headline to draws readers' attention. The flyer should also have your YouTube video link and a call to action with a link to your website or blog. Post your flyer there and on Craigslist.
5 – Make YouTube & Craigslist Your Friend – Post every property video you create on YouTube, you'll get loads of visibility. Also, post your ad on Craigslist three times a day and use different accounts to post more, unrestricted. Post your HTML flyer code and text-only ads; make your headline all caps; include your website URL; and drop in some keyword optimized search phrases.