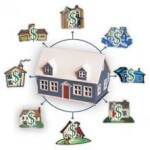 Too many novice real estate investors try to hit a home run on their first real estate investment. They try to raise too much money from investors or borrow too much from the bank on their first deal, which leads to the deal not getting done, costing lots of money, time, and heartburn.
How do I know this? Well, I work with many real estate investors trying to raise money for their first deal and 80% of them are biting off way more than they can chew.
In 1976, Rance King of RK Properties started his real estate investment business buying a small, value add 4-plex, raising money from co-workers at his job. As Rance says, "This is a get rich slow business."
I interviewed Sam Freshman, CEO of Standard Management, a company he founded in 1961 to buy commercial real estate using syndication, and author of Principles of Real Estate Syndication. Here's what he said:
"Pick a smaller deal.
Pick a deal that you can handle.
Start out with maybe something that takes $300,000 or $400,000 – your raise.
That's a million dollar property. And then if that does well, you go on from there. That's how I started.
My first deal was $300,000."
Let's Walk Through a Sample First Deal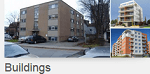 Step 1: Ok, you find a small apartment property you can buy for $1,000,000, which previously sold for $1,900,000 a few years back. There is existing financing of $800,000, which can be worked out with the lender so that you can take over the loan.
The only money you need to come up with is $200,000 for the down payment and an additional $150,000 for renovations, reserves, your fees, and closing costs, making the total capital to raise $350,000.
Step 2: You do some research and find that through some minor property improvements and adding new management, the property will be worth $1,350,000 within 12 months after executing your value creation strategy.
During your research, you find similar property sales of $1,200,000, if you sold the property without doing anything to the property, creating a nice cushion.
You create an investor package, which includes an overview on the property, a detailed business plan on your value creation strategy, supporting sales comps, and financial projections. You take this package to family and friends and show them the opportunity.
Step 3: Because you practice the principles of value real estate investing, your potential investors notice, in the investor package, that you have built in a margin of safety by buying the property for $1,000,000 when it's really worth $1,200,000.
They also notice the thorough research you have done and that the investment looks to have a very attractive return. Because you have brought potential investors a great deal, they are motivated to invest in your deal.
Make sure you keep your first deal small and manageable. Getting a 'W' (win) is more important than hitting a home run. We are Value Hounds and being good is better than being big. The deal size can get bigger as you buy more deals.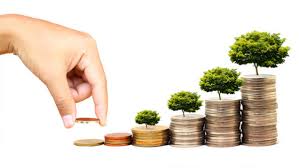 Get the first deal done and watch your real estate investing business take off.