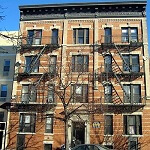 Want to increase your real estate investing properties cash flow? Have any apartment buildings you would like to improve? I'm going to show you how to increase your monthly cash without spending a dime and start putting more money into your bank account each and every month.
You can do this by uncovering hidden marketing assets within your properties. Once you learn where to find these assets and how to use them, you will be able to increase your sales and cash flow by 10%, 20%, 30% or more.
Step back and look at all the possibilities your property offers its residents and marketplace. These strategies will help you optimize and leverage your marketing assets so that you have a stronger operating property. Here are few areas for you to find hidden assets:
Get Inside Your Property
That's easier then you think. Take an hour and contemplate on the following:
Uncover hidden assets
Reveal over-looked opportunities
Find under-valued relationships
Expose under-performing activities
What did you come up with? Most investors, does not matter the size of the property will be able to think of a least one example for each.
Areas To Optimize & Leverage Hidden Assets
Now that we've identified a hidden asset of your apartment building or cash flow investing property, the following examples are great ways to put the asset in play:
Past residents
Current residents
Under-promoted property competitive advantage
Unique service or amenity
Sub-par leasing performance
Relationships with other business
Big property strengths
Current sales & marketing process
Up-selling additional services
Lifestyle promotion
Resident retention
Community relationships
4 Strategies to Optimize and Leverage Your Assets
1. Differentiate Your Property: What makes your property unique? Find your properties uniqueness by conducting a property and market assessment. There's a great book out that you should read. It's called "Differentiate or Die" by Jack Trout.
That's exactly what landlords need to do with their properties to be successful. We have to differentiate your property so that you stand out among your competition.
2. Optimize Your Current Marketing: Optimize your current marketing by integrating the competitive advantage that makes your property different into all of your marketing.
3. Optimize Your Current Customer Base: Build a solid customer relationship marketing program. This program will be centered on building a consistent resident referral system. If you are successful at implementing the first two steps, building a solid and consistent resident referral program will be the very bedrock of your financial success and generating more cash flow.
4. Building Marketing Alliances: There are many ways for your property to partner-up with local businesses. Think about it. People that live, work, shop and play in your local market stay within that market. Building alliances within that market will help you get referrals. And guess what? Referrals are as good as gold because there's very little selling when they come to your property to rent.
Start optimizing and leveraging you properties hidden marketing assets so that you can increase your occupancy, reduce unit turnover, and reduce concessions. These four strategies will help you drive more cash flow to your bottom line.
I hope this tip serves you. I look forward to helping you reach for the stars!