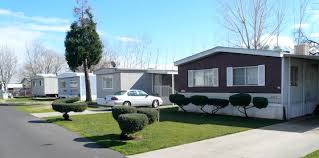 Many investors are learning that Mobile Home Parks are the best kept secret in commercial real estate. But they often do not know how to get started trying to find the ideal mobile home park to fit their goals. The following are the top five ways to find a mobile home park to buy.
On-line
The internet has ushered in a revolution in finding properties. And mobile home parks are no different.The #1 source of mobile home parks on-line is www.MobileHomeParkStore.com. This website has between 1,000 and 2,000 mobile home parks for sale at all times.
In the #2 position is www.LoopNet.com. While the leader in commercial real estate as a whole, it is not quite as dominant as Mobilehomeparkstore.com in that niche.
You can also find deals at various other sites. There are often REO auctions of mobile home parks at www.Auction.com, as well as on www.Ebay.com. The great thing about on-line listings is that it is already established that the park is for sale, and at what price.
Brokers (especially"pocket listings")
Next in line are mobile home park specific real estate brokers. These are brokers who only sell mobile home parks, and what's most valuable is not their published listings, but what are called "pocket listings".
"Pocket listings" are parks that are not publicly on the market, but that they disclose to what they consider to be qualified buyers. Some of the best deals are found among these "pocket listings". Since the brokers do not share these listings with each other, you have to contact each broker separately to find out what they have to offer.
It can be time consuming, but it is definitely worth it. The majority of the great deals we've bought over the past four years came from this source. Some brokers have as many as a dozen pocket listings at one time, so there is quite a bit to choose from.
Cold Calls
A very common source of leads is simply by calling the mom & pop park owners and seeing if they would like to sell. All you need to get started is a telephone. We have bought some great deals in this manner. But unlike on-line listings and broker listings, the tough part is that you are putting all that effort in just to find those few parks that are for sale and at an established price. But since it's harder to do, it can yield better results when you're successful.
Direct Mail
In this attack, you send postcards or letters to park owners to see if they want to sell. It's the same concept as cold calling, except that you can create a higher volume of deals faster, as you can send out 500 direct mail pieces in an hour. We average a 1% to 10% response rate, so you should get a steady stream of calls from your efforts. However, many of these will be people who want far more than you're willing to pay.
Drop-Ins
This is the most labor intensive plan of all. You simply drive into mobile home parks and talk directly to the owner. The problem, of course, is that it takes forever to do this. And every mom & pop owner is going to want to talk to you for hours out of sheer loneliness. We only use this strategy on specific parks that we like and have shown no response to our direct mail and cold calls.
Conclusion
It's not hard to find literally hundreds of parks to buy very quickly, if you look in the right places. These five strategies should get you well on your way to finding the ideal park to buy.