If you could wave a magic wand and make your real estate investment dreams come true, what would you wish for?
Today's investor question comes from our awesome insider, our main man, Pat, who dreams about flipping at least four deals and pocketing $10,000 a month while still having ample time for his family and crabbing hobby. Like many of you out there (and we've all been there), Pat's funds are limited and his yearly income is minimal to say the least. So Pat sent me this question…

Hats off to you, Pat! That's one awesome real estate investing dream and one great question. My sidekick – the one and only JP Moses – and I are thrilled to say that your dream is not only tangible, but it's highly probable if you follow a few key tips and tricks of the trade.
Patrick Riddle Wholesale Investing Perspective
Let's talk about wholesaling properties. There are a couple of different ways to handle closings. You can run with an assignment where the contract gets assigned to your buyer for a fee, or you can set up a double close.
Either way, you don't need OPM. I'm talking about Other People's Money. I'll say it again… you don't need OPM for these types of deals, because you're either assigning the contract to your buyer, or you can do a double closing. Bottom line is you don't need any funds… at all.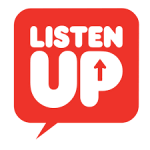 That's just one of the many perks of wholesaling real estate deals. It entails a low-risk strategy that's great for rookies who have limited start-up funds. However, if you want to make an offer on a listed property – a property listed with an agent, that is – you will need POF or a proof of funds letter.
Speaking of listed properties… Realtors are going to expect the proof of funds. It's SOP (yep, there's another acronym for you to remember), meaning Standard Operating Procedure. You'll be required to put down earnest money on listed properties of 1% of the purchase price.
Here's another tip. Realtors don't like assignments. They live to wholesale listed properties, but it goes deeper than that. Remember that you don't need proof of funds with properties that aren't listed (phew!).
I mean, I've been in the business for more than a decade, and I've never had a seller ask to see proof of funds.
So, chances are you can dodge that bullet. Is it a typical business practice for Realtors? Sure. But rest assured it's not standard – like at all – when dealing directly with sellers.
So let's run it back to the earnest money topic once more…
Are you ready for this? Personally, I typically put down a measly $10. Nope, that's not at typo. No, sir. $10 is all you need, and you can assign the contract when you have one directly with a seller sans the hassles and headaches usually associated with properties listed with Realtors who want you to play by their rules.
Let me wrap up and pass the baton to my buddy, JP, with these final thoughts……
If you still want to wholesale and make offers on listed properties with a proof of funds letter, I would suggest developing a relationship with someone who has the potential to be a private lender for you or connect with a hard money lender. Ask for a proof of funds letter in exchange for a 50/50 profit. In the end, it all comes down to relationship building.
In the words of Forest Gump, that's all I've got to say about that. JP, what's your take on Pat's dream?
Patrick's Investing Buddy's Perspective
Investors, in terms of dealing with next steps – remember that you're starting from ground zero… and that's totally cool. Knowing where you're coming from will help you wrap your brain around where you need to go, right? And it's all about baby steps.
So, start here:
Step #1 is going to be to connect with people who are buying properties you can wholesale.
In other words, you need to build a cash buyer's list, and there are a few ways to do this. You can
Use any or all of the following to find cash buyers…
Bandit Signs
Direct Mail
Traditional Ads
Basic Research
Database "plucking" through public records
Step #2 is to work on building relationships with those buyers and digging deep to understand what deals they want. Uncover details like desired location and price ranges. Once you've got the details, you'll know how to craft your offer, and (bonus) you'll be armed to go toe to toe with sellers, rather than weeding through the MLS.
The Bottom Line About Wholesaling Real Estate
Start marketing now for motivated sellers, so that the proof of funds (POF) in other people's money (OPM) doesn't hold you up or hinder the deal. Then – and only then – can you negotiate, go to contract, proceed to closing, and ultimately get paid.
Finally, remember to rinse and repeat my dear investor friends!The more you work the system, the easier it will be.