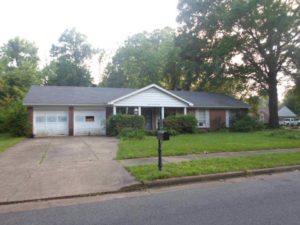 I get asked a lot by beginning real estate investors if they should wholesale real estate first or rehab first.
The real answer is: It simply depends.
Let me explain!
I started off as a rehabber first. Then, I incorporated wholesaling into my business after.
But my situation was different than many other people.
I've built relationships that allowed me to have access to capital at a very young age.
Most people's situation is different than mine was when I first started.
Most people are afraid to take the necessary steps and time needed in order to build relationships that can lead to profits. And since that's the case (and after being uber successful in both wholesaling and rehabbing), I honestly recommend that beginning investors consider wholesaling first.
Investors Should Consider Wholesaling First
There are a few reasons why I say this:
1. No Money Needed: You really don't need money to wholesale houses. Yes, you will market your business, but to "control real estate" you don't need a lot of money.
On the flip side: With rehabbing, since you are literally closing on the house to buy, fix and sell, you will need money from somewhere.
2. No Credit Needed: With wholesaling, no one has to run your credit for anything. The reason for this is because you are not looking to get a loan to purchase a property.
All you are doing is "controlling" the property via a contract.
On the flip side: Unless you have or can build relationships with private money individuals like I did in the beginning, you will need to run your credit with hard money lenders (not all), and other lenders as well in order to rehab houses.
You can avoid that by simply wholesaling houses.
3. No Experience Needed: Although you don't need experience with both wholesaling or rehabbing, this is especially true with wholesaling. There is little to no risk when you are wholesaling, so having experience is not necessary.
On the flip side: When you are rehabbing, you need to know how to put the right things into a rehab without over-spending and losing profits.
Also, with rehabbing you're more than likely to use borrowed funds in order to make the deal happen, so you need to make sure things are done correctly.
To sum it up, it honestly depends on your comfortability level.
But if you are totally green in real estate investing, I recommend you get started wholesaling first.
Although rehabbing houses provides much larger profit spreads than wholesaling houses does, just remember that along with the bigger profits comes bigger risks. If you are comfortable taking those risks, than you should rehab houses. If not, wholesaling is definitely the way to go.