Alan Brymer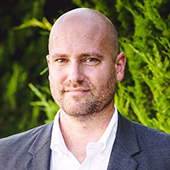 Alan Brymer is the creator of The Assistant Who Pays Their Own Salary and the Founder and President of the Utah Valley Real Estate Investors Association. He has been a full-time investor since his first property at the age of 22 and has raised millions in private funding. Alan's investment company was named by the Utah Valley Entrepreneurial Forum as one of the ""Top 25 Companies Under Five Years Old."" He is a frequent guest expert for the news media, having been featured on multiple television programs as a real estate expert, published in 12 magazines nationwide, and as a speaker at seminars and associations around the country. In addition to his real estate experience, Alan is an expert at systemizing businesses. Like many, he attended seminars and bought courses but found that while the techniques of real estate are frequently taught, there were no courses that showed how to run a business in the level of detail that he was searching for. He began to develop systems for his own real estate business, which has allowed him to do more deals in less time each month. He has incorporated these into his consulting and is now presenting them as complete systems modules, the first of their kind for real estate investors."
Alan Brymer Articles

March 19, 2020

Sorry, but this content is exclusive to REIClub Pro members only.

If you are an REIClub Pro member, please Log In.