Jason Lucchesi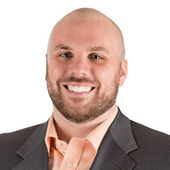 Jason Lucchesi is a real estate investor from the Indianapolis, IN area. Jason's been in the real estate and mortgage business since 2002. He got out of the J.O.B. world back in 2008 to pursue his dream of becoming a full time real estate investor. Since 2009 Jason's primary business was investing in short sale opportunities and has been involved in 151 closed short sales to where he either bought them or negotiated the short sales for other investors to where he gained a profit. Jason Lucchesi, as of recent, in late 2010 he began investing in distressed notes and over the course of 12 months he's closed a little over 60 note deals.
Jason Lucchesi's Articles

August 12, 2020

Sorry, but this content is exclusive to REIClub Pro members only.

If you are an REIClub Pro member, please Log In.
Jason Lucchesi's Podcasts