Mike Warren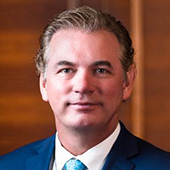 Mike Warren is a nationally known author, investor and instructor in the areas of profiting from real estate judgments and liens and making money with Deed-in-Lieu of Foreclosure and Local Search marketing. Michael holds a double MBA, and is President of a diversified real estate consulting firm. TV and radio show hosts call Mike America's Premiere Bad-Debt Financial Strategist because of his laser-like focus and ability to get deals done. Mike started in the business over 20 years ago and since then has bought and sold hundreds of properties that required little or none of his own money. Mike Warren has appeared on television, has contributed articles in numerous real estate and related publications and speaks nationally and internationally on a regular basis to small and large groups.
Mike Warren's Articles

May 25, 2020

Sorry, but this content is exclusive to REIClub Pro members only.

If you are an REIClub Pro member, please Log In.