Truly ENORMOUS BUSINESS OPPORTUNITIES Await Serious Deal-Making Investors who find out how to...
"Unlock The Hidden Vault Of Motivated Sellers Most Real Estate Investors Will Never Know About!"
TAP A HIDDEN SOURCE OF HIGHLY MOTIVATED SELLERS
— With NO COMPETITION HIGH MARGIN DEALS! Bank
Rock-Solid Cash Over & Over With This!
Dear Real Estate Investor,
You are staring in at the window of truly gigantic opportunity…
one few small real estate investors even know how to take advantage of…
BUT THE SAVVY FEW WHO DO… know this "hidden vault" of motivated sellers pays off big time and with a lot less hard work and effort…
And it's why those savvy few are keeping this close to their chests… And it's also why most small real estate investors never hear about it.
By now, you may be wondering… so how much does not working with this particular group of highly motivated sellers… COST ME?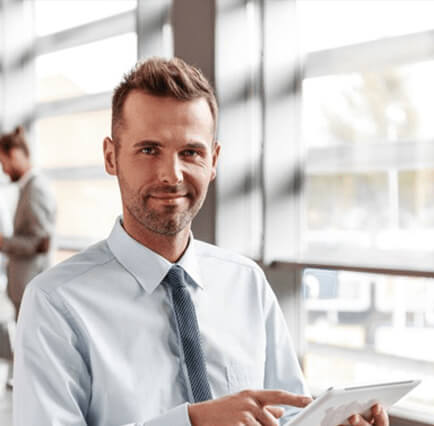 You may be thinking… how many thousands of dollars (if not tens of thousands) of dollars a month in UNEARNED INCOME… AM I'M LOSING?
You can imagine… how having your own hidden vault of motivated sellers (WITH LOW TO NO COMPETITION FOR HIGH MARGIN DEALS)…
could blow away anything you may have tried before…
So that's why, we'd like to ask you…
Will Your Next Investing Deal...
Generate Double Or Even Triple The Income With Less Work AND Effort?
Will It Be A BIG BREAKTHROUGH For YOU And Your Business?
The Answer Will Be Decided On This Page... YOU DECIDE... IF...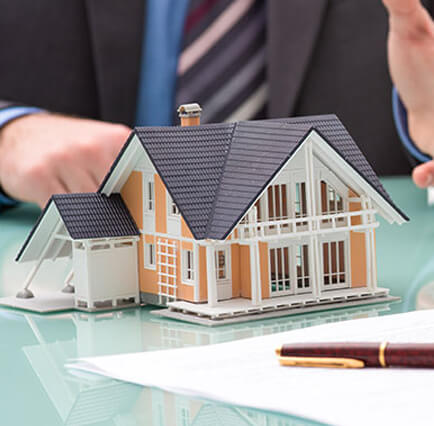 It's an opportunity… for you to stop fighting over the scraps with other hungry investors who outbid you for low-gain deals…
It's an opportunity… to stop wasting your time and money working with low equity foreclosure leads that never pan out…
It's an opportunity… to take advantage of a lucrative source of easy-to-buy high-profit real estate deals… It's an opportunity… to "be the hero" for people who desperately need your services and are highly motivated to work with you at the price you want to pay for their property…
We guarantee that once you try it and see your own phenomenal results,
you'll definitely agree with us… that there's nothing quite like it.
And that's what this short, informative letter is all about.
In fact, once you know how to leverage this opportunity properly it's highly likely to catapult you to… millionaire status. And this is said with ALL sincerity…
Certainly, this lucrative opportunity has made other small real estate investors thrilled with their new assets in their portfolios... Now It's Time For... Your Turn!
But maybe you're just thinking about investing in real estate…
Then chances are you're looking for a way to make an extra income from home in a few extra hours a week that means… You're just starting out and you want to do it:
You're just starting out and you want to do it:
…like you would if purchasing or starting a traditional business!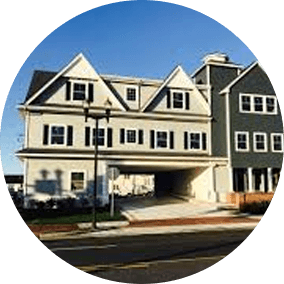 This lucrative opportunity can easily help you earn
additional income even if you have never bought or sold a
property before!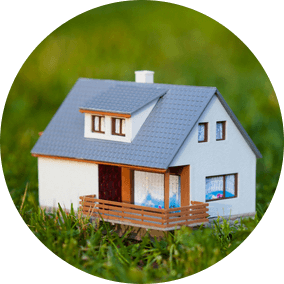 OR… You're an experienced real estate investor wanting more income:
…something the other real estate investors aren't doing!
If any of the above, speak to you, then you're in the right place.
Frankly, we can't understand why every real estate investor doesn't take advantage of this opportunity… as there really are so few doing it.
Hardly ANYONE Is Doing This!
Here's why.
Most likely that's because there hasn't been a proven-to-be successful real estate investing formula with this particular group of highly motivated sellers that's been tested time and time again.
That is until now.
IMAGINE… YOU COULD BE EARNING $20,000,
$30,000, $40,000 or MORE PER PROPERTY!
You'll be shocked by what you're about to learn. This particular type of real estate investing could easily generate profits of $20,000, $30,000 and even $40,000 or more per deal!
So how can this possibly be true?
It's because these sellers are so motivated to SELL TO YOU; that you can easily buy low enough to generate big profits!
There is little to no hassle on closing the deal. The title is secure.
So there are no worries there (unlike foreclosures!)
But what's even better is, you can feel good about offering a service to people in desperate need!
We know this sounds incredible to you right now, but soon you'll see why this is absolutely true… right after you do your first deal and…
YOU DEPOSIT YOUR FIRST BIG CHECK!
Obviously, you're raring to go, here's the scoop on how this works.
First, this special type of real estate investing business takes only part-time hours each week and allows you to consistently profit from deals each and every month once you get your pipeline established.
We promise you the competition is low and there are few if any other investors involved.
But that's not all – you don't even have to buy the property! Yes, that's right!
IMAGINE… EARNING MONEY WITHOUT BUYING A PROPERTY!
Second, you heard us right, you don't even have to buy the properties;
you can still make thousands of dollars just being a "bird dog" finding properties for other investors.
This is just a small sampling about what you're about to learn in the Probate Investor Playbook — "The Success Formula To Making Money With Probate Real Estate".
The pro-level investment strategies in the Probate Investor's Playbook are simple, easy-to-follow and they are proven to work!
The pro-level investment strategies in the Probate Investor's Playbook are simple, easy-to-follow and they are proven to work!
Your new investor training all starts with your personal…
IMAGINE… JUST KNOWING ALL THIS YOU CAN BE AMONG THE TOP 1% OF INVESTORS!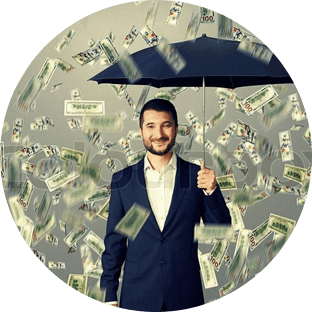 Once you get your hands on The Probate Investor's Playbook…
You'll get to know how to buy so low that you may be able to make $20,000, 30,000 or even $40,000 dollars for just one house, possibly even more!
You'll know as much if not more than the top 1% of Probate Investors do, because you'll get the "Playbook" that Professional Real Estate Investors have used for over a decade!
You get the inside scoop on Probate Deals with everything you need to know…
from how to get started in the real estate investor probate deal-making process,
finding probate deals, how to screen the deals and that's for starters!
We cover how to do property walk-through and what to watch out for when figuring out your offer; and how to make a fair offer that a motivated seller is willing to accept!
You'll understand the important terminology you need to know about the entire Probate Investing Deal Making process from start to finish, everything you need to know from A to Z!
YOU'LL KNOW NOW TO FIND LOW-COMPETITION HIGH-PROFIT PROBATE DEALS…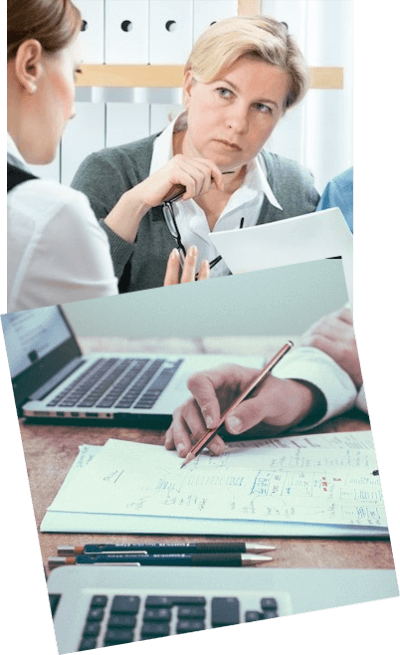 You'll know exactly where to find Probate deals, what records you need to find and where, the case number and other important data items you need to collect before you approach the personal representative to the estate.
We give you a list of websites to help aid you in doing your research and finding names and phone numbers and these research sites are all free to use too.
We'll show you tips on how to write your letter to the personal representative and how many letters to send, what to write about and how often to send them.
You'll see how to screen your deals and how to avoid spending too much time and energy into chasing any one property. This is important, because you need to find out if the seller is truly motivated to sell now or if they are going to wait and sell the property later.
You'll get the shortest and fastest way to confirm what properties are really worth and what is actually owed on the mortgage and how to confirm the true equity.
We give you tips on how to get sellers to open up and talk to you about the estate and how to address any issues they have about selling and how you can the help they need in this difficult time.
YOU'LL UNDERSTAND THE EXTRA LEGAL DOCUMENTS YOU NEED WITH REGARD TO PROBATE DEALS…
You'll understand how to write a contract which will protect you if you can't close due to financing, plus other little-known contingencies to protect you in any contracts you write.
We cover what "The Order Of Probate" and "The Letters Testamentary" are, and why these documents are important and what it means to your deal to have them filled out and filed correctly.
You'll get proven tips and strategies to save money on insurance, and how to estimate per foot renovations and innovative funding procedures.
We cover how to get your vacant property insured even if insurers tell you that they won't insure a vacant property!
You'll get a second way to make money while helping people out when you help them sell their personal property.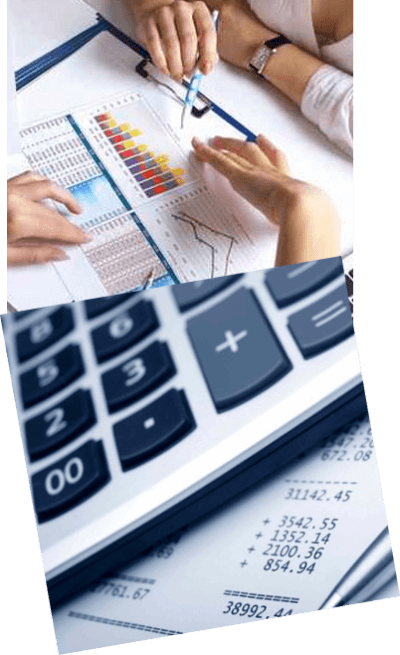 YOU'LL KNOW HOW TO BUY AND PROFIT FROM PERSONAL PROPERTY SALES…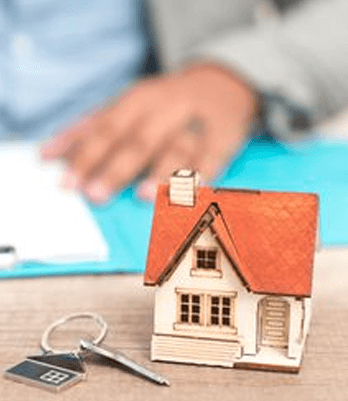 You'll learn about The Agreement To Purchase Goods and how to use it.
You can help the heirs with this big estate headache of disposing of this personal property too. And when you do, they'll be so grateful to you, they will be more than willing to strike a "fair deal" for the property with you.
You'll discover things few investors know about how to properly protect your newly purchased assets and how to deal with, dispose of and sell personal property for a good extra side income too!
You'll get insider investor knowledge with a step-by-step process that's been used again and again by probate investors over the years.
WHAT THE PROBATE INVESTOR PLAYBOOK CAN DO FOR YOU… YOU DECIDE!
You'll understand how to work with Probate deals from A to Z so you can be of service to the estate survivors who are left behind to try to sell the property to pay past debts after someone passes away without a will.
What the Probate Investor Playbook will do is show you…
Now please be warned because, once you discover all these A – to Z Probate Investor Playbook Deal Making strategies – you may find this may be a little "too effective" – so you may have to hire more staff to handle the surge of new investments!
That would be a great problem to have; wouldn't it?
You'll get everything you need… to get in on the inside track to Probate Investing that only the seasoned pros know who learned all this in the "school of hard knocks"! You get the brain dump from previous probate pros who have been successfully investing and profiting in Probate Deals and Personal Property Profits for over a decade!
As you clearly can see… Probate Investing is a hugely under-utilized investing method and by the time you read to the end of this page, you can decide if it is right for you.
What's really great is, you can add it to your investing business right now!
Because it only takes you a few hours a week, while it can bring in thousands; if not tens of thousands of dollars; in additional income…
and all you have to do is decide to claim it!
You'll be glad to know inside The Probate Investor Playbook
we use an easy to follow "paint-by-numbers" style of teaching this information…
That way you can become a knowledgeable and profitable probate investor in the shortest time-frame possible!
YOU CAN GET STARTED IMMEDIATELY…
In fact, the moment you finish reading this letter… you can get this information and immediately begin your plan to start finding, calling on and investing in these lucrative, low-competition probate deals!
We guarantee that when you see the phenomenal income you'll bank,
you'll be so glad you grabbed your copy before we raised the price!
Obviously you're an astute real estate investor so can recognize this as an incredible opportunity instantly… and want to get in on this right away!
So let me answer the question that is forming in your mind right now.
"If this works as well as you say… WHY are you selling this to help other real estate investors?"
That's a very good question and we're very glad you asked.
First and foremost we're real estate investors and we want to share our wealth of knowledge to obviously make a little extra income — but to be more to the point we know giving back brings us good fortune.
And just look at these numbers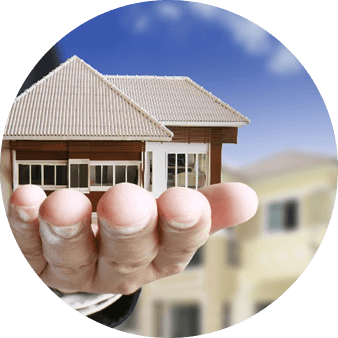 That means…
About 80% of people 65+ years old own real estate and nearly three-in-four (72%) own it free and clear
Probates are increasing significantly because the over 60 population is on the rise.
Secondly, there is a bewildering array of information out there in courses both online and offline – on Probate Investing and some of it useful – some, sadly not.
Sifting through the chaff to get to the nuggets of useful information is an extremely burdensome task. We relieve you of that chore and burden with our proven method of actionable steps in probate investing and personal property sales.
Thirdly, we like to give back. The market for real estate investing has been good to us… it's allowed us to have a truly amazing lifestyle… a luxurious lifestyle you're about to experience.
Probate investing is a huge market and will continue to grow, so we have no fear about sharing these "hidden vault" secrets with you.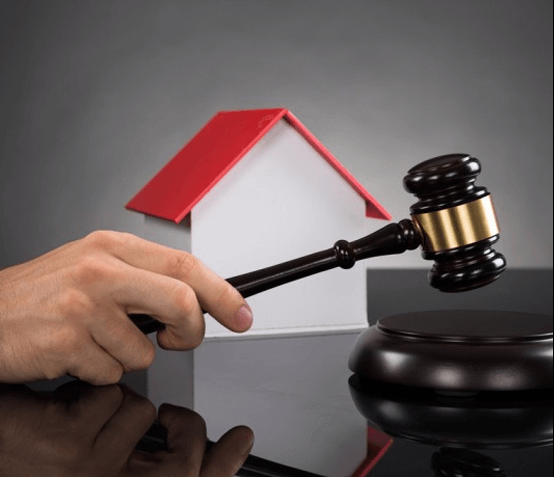 It's Time To Get "Hidden Vault" Secrets Of Probate Investing
The profits you may realize using the techniques in The Probate Investor Playbook are truly staggering… even new probate real estate investors stand to gain thousands if not tens of thousands of dollars or more — per deal!
So, here's what we're going to do to help you become a Probate Investing Dealmaker today… we've taken the cream of our knowledge and packaged it into a special report that will allow you to fast track your probate deal-making business.
Introducing… The Probate Investor Playbook!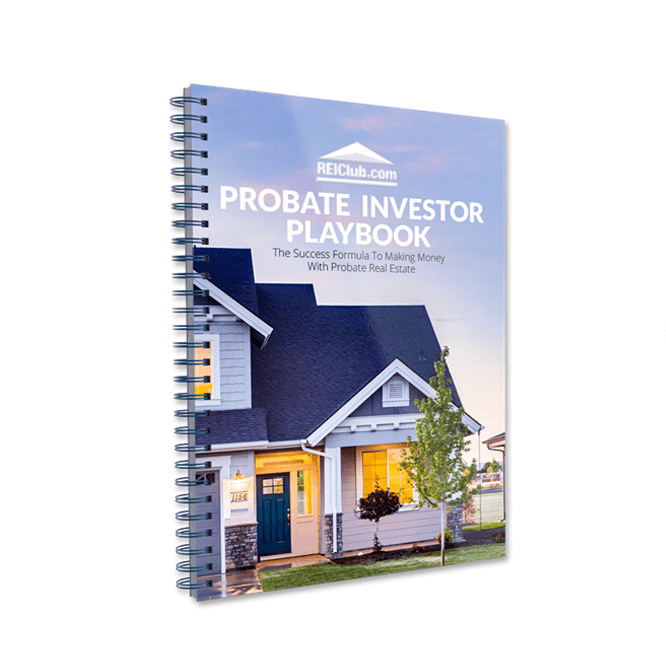 The Probate Investor Playbook is a 39 Page Special Report Guide.
(This is an actionable document meant for you to follow along and take notes and complete this step-by-step to guide to walk you through the complete Probate Deal-Making Process.)
Your Roadmap to Probate Deal-Making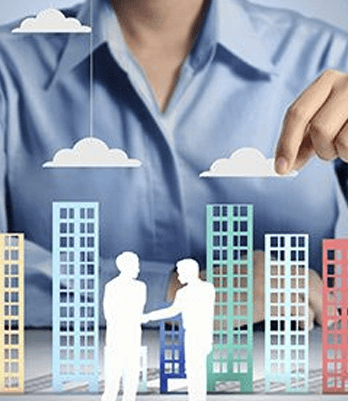 When you open the first page you'll see it's a complete roadmap to adding Probate Investing profits to your business.
For starters you'll get:
Simple, doable actionable steps on — How to create a fair and irresistible offer to the personal representative… that will literally force them to want to work with you.
The number one secret that guarantees you succeed in closing your deals.
You'll also discover the one thing that shows a seller, "you're not ready to close" a deal that's EASILY seen when you talk with the personal representative seller – (You need to avoid this like the plague!)
And, if you are buying properties; how you can buy at the price you want.
These techniques alone, when applied, can instantly catapult your Earnings, and if any one netted you a deal, you'd be earning thousands if not tens of thousands of dollars!
AND… You will NOT have to pay anywhere near $5,000 or even $1,000 for this information either… not like some other bloated real estate investing courses you may have purchased in the past that didn't deliver for you.
You'll be pleasantly surprised at the tiny investment you'll make today too.
You Get Incredible Array of Proven-To-Work, Easy-to-Follow, Hugely Profitable Advice
As you'll plainly see when you open your copy of The Probate Investor Playbook you'll love the incredibly practical and highly profitable techniques and strategies you can put into action at once… you won't get a bunch of theories and 'sound – good' ideas, either, we guarantee it.
You'll be shocked right after you get your copy as you'll know what you receive is certainly worth a princely sum. You'll get these easy-to-implement tactics for only pennies on the dollar which is an absolute bargain in its own right.
After you finish reading the Playbook, and you apply all these powerful techniques and tactics to your current investing deals, you'll be thrilled with the great deal you got!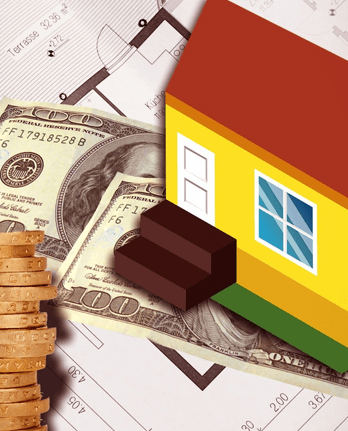 But that's not all, you get this incredible bonus, the perfect accompaniment to your Probate Investor Playbook!
You get a FREE copy of the FAST START Probate Investor Playbook audio files.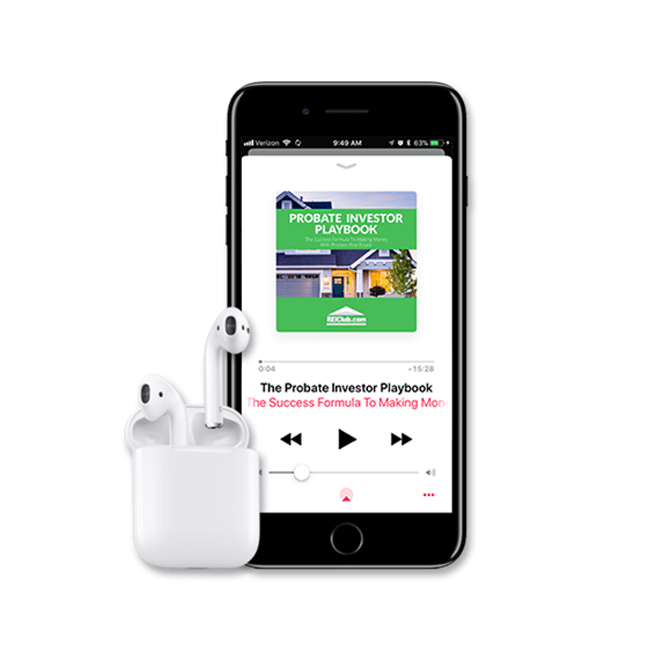 Priceless information in an easy to use format!
Play it and get started fast, and then use it to reinforce your training whenever you need a refresher.
You get over one hour of audios to enjoy while you're in the car or walking or even sitting on the couch watching TV and playing during commercials.
These Audios should have a price tag of $37 at the very least… but they're yours ABSOLUTELY FREE today.
Play them and listen at your leisure and when you act on what you learn — this knowledge may help prevent costly mistakes too!
Sound Strategies and Techniques You CAN USE ON EVERY DEAL!
We're likely to raise the price of The Probate Investor Playbook in the near future but it's yours FOR JUST $7 today.
The Probate Investor Playbook is the bootstrap to kickstart your probate investing business, pull the trigger on its sound actionable steps and watch your deal closing ratio… AND YOUR INCOME SKYROCKET.
For a small investment of only $7 you can snap up your copy of The Probate Investor Playbook, AND The FAST START MP3 Audios…
THAT'S $37.00 WORTH of FREE bonuses right now!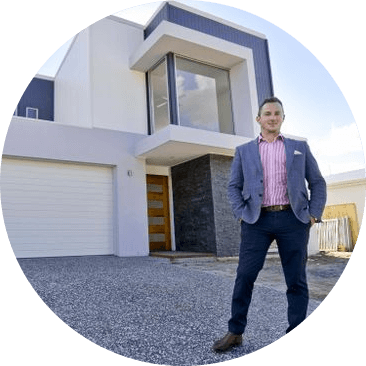 You Can Snap Up Your Copy of...
The Probate Investor Playbook and The Bonus Fast Start MP3's...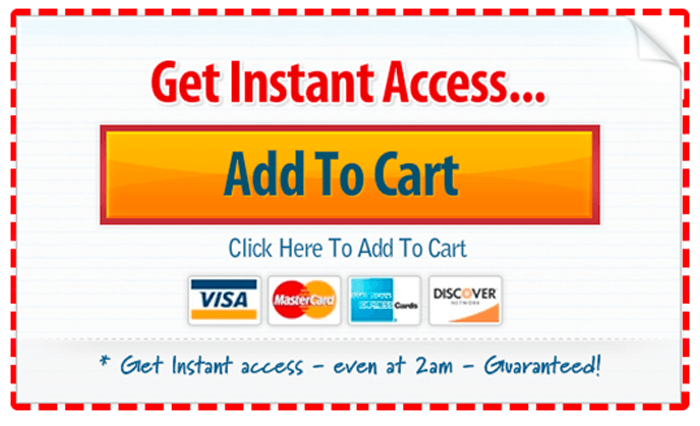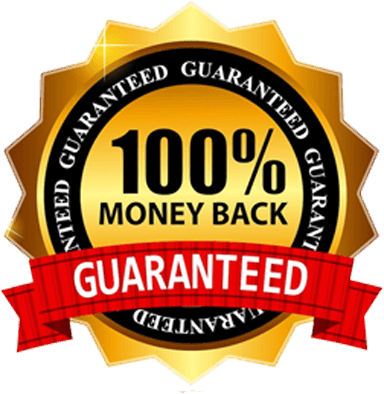 No Risk 30 Day Iron Clad Guarantee
Remember this is a 100% downloadable product. There's no waiting for shipping, you'll be applying the techniques just minutes from now.
You're fully protected by our iron-clad money-back guarantee: If you decide that The Probate Investor Playbook isn't for you, just let us know at any time during the next 30 days.
If you do we'll immediately issue you a prompt 100% refund of every penny you paid. That's a full refund, not partial or pro-rata… so you're not out ofpocket at all.
The bonus audios are yours to keep forever no matter what – even if you cancel and get a refund. Could any offer be fairer than that?
You've got plenty of time to preview all of these materials and put things into action. So, use what you learn for 30 days. Then, if it you don't see how this can have a significant tangible impact on your investing profits, just request a full, courteous refund, no questions asked!
There's really no reason not to get your copy of The Probate Investor Playbook because you have absolutely nothing to lose.
Just click the button below to order now below and find out about the "hidden vault" of Probate Deals that are just waiting to pay off for you!
To Your Probate Deal-Making Success!
REICLUB
P.S. Remember that thought you had earlier, about what you didn't know about investing in probate deals may be costing you money?
Your investment today is tiny compared to the expert knowledge on Probate investing that's inside!
There's really no reason not to get your copy of The Probate Investor Playbook because you have absolutely nothing to lose.
We take ALL the risk. You are covered with our no-nonsense 30 Day Iron Clad Guarantee. Why not get started now and close your first Probate deal in the next 30 days?