Success! Your Requested Items Are On Their Way To Your Inbox.
How To Get All The Cash You Need To Score Any Real Estate Deal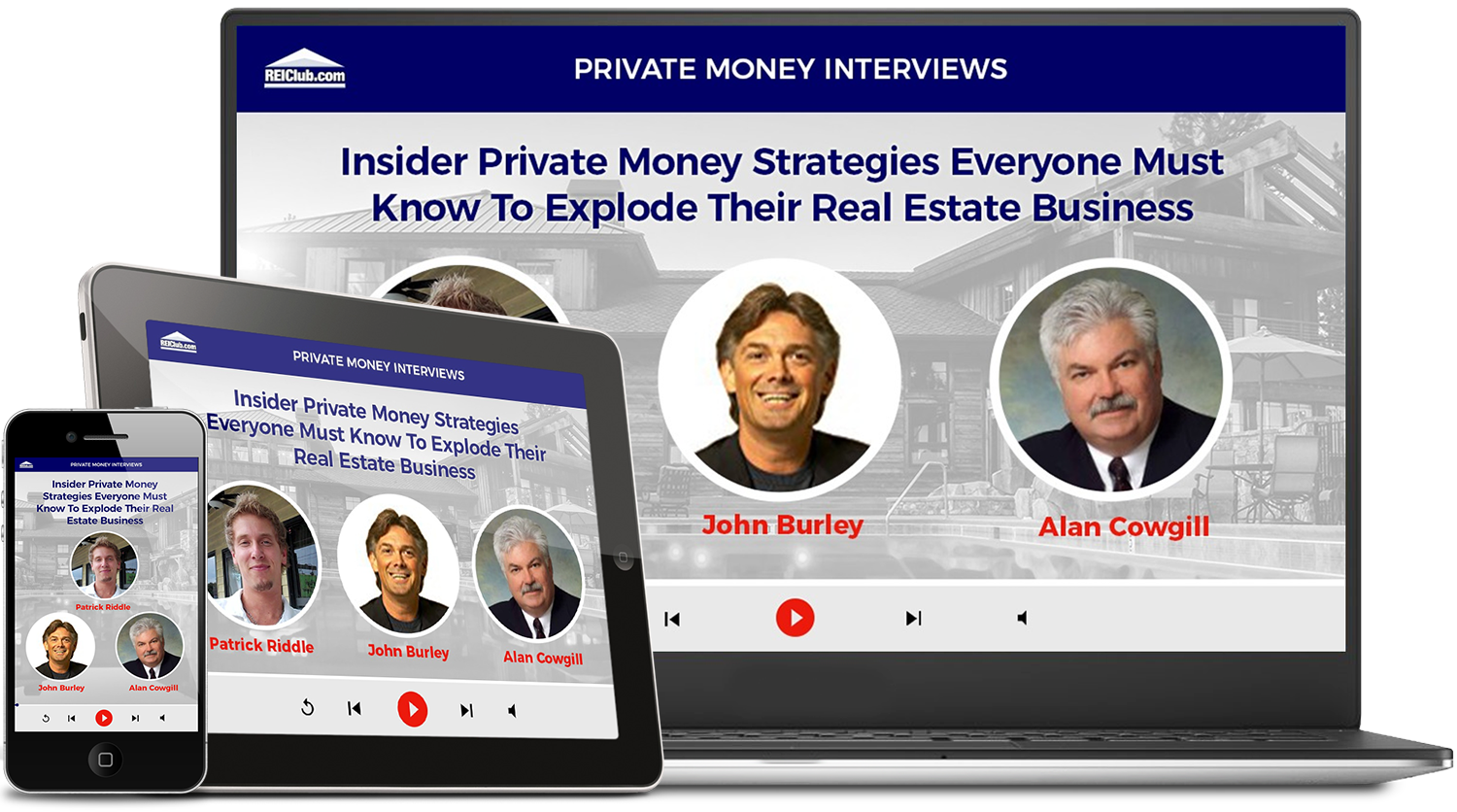 If you had all the Money you wanted for Real Estate, how much money could
you make this year?….
To Be Successful in Real Estate You Often Only Need One Slight Edge……….. Money.
Top real estate business owners have cracked the code to funding all of their deals by taking advantage of private lending.
Most interested real estate investors recognize the astounding opportunities in the market today. Seasoned pros are convinced the market is full of are generational and perhaps multi-generational opportunities.
Which means you should never miss out on a Real Estate deal again because you lack money.
Investors Are Out There Waiting To Invest Their Money On Your Deals:
Nationally recognized private money lending experts Patrick Riddle, John Burley, and Alan Cowgill sat down with us to reveal their insider strategies on how to quickly and easily line up more private money than you have deals.
We've taken our recordings of our interviews with them and bundled them together in our newly revamped educational portal to share these must-know strategies that both seasoned and prospective real estate business owners should use.
These strategy and tactic-dense interviews will be delivered to you in our newly revamped membership portal… where you can listen from your computer, phone or download and put onto your mp3 player or wherever.
If you haven't heard our interviews before, let us assure you, they're not the typical light-on-content, heavy-on-pitch "interviews".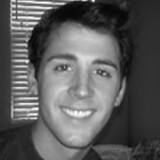 The private money interview series gives a good understanding of what private money is. Each of the participants describes in detail what private money is and how it differentiates from hard money. They also give unique ways to attract private money to fund your deals…I will definitely send my partners your way so that they too can learn from this awesome series.
In fact, there's no pitch at all. They're pause and rewind, detail-dense, real-world lessons.
​Each interview was carefully prepared and our experts dive into the important aspects and keep each guest focused and on track. The quality of the content is as good or better than some private seminars.
But it won't cost you seminar prices!
Regular:
$39.95
Today Only $9.95 (75% Off)

These Interviews Are Now Delivered Digitally For Your Convenience.
What You'll Get For

$39.95

$9.95

:
Regular:
$39.95
Today Only $9.95 (75% Off)

These Interviews Are Now Delivered Digitally For Your Convenience.
Here's What Customers Are Saying: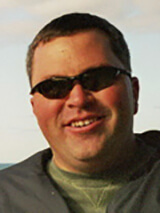 I enjoy listening to the interviews. They all have great information and get me motivated to continue my pursuit as a full-time real estate investor. I enjoy hearing everyone's techniques and theories on what makes the best investors. Being able to print the transcripts and read on the plane is even better.
John O'Connor​
Glendale, AZ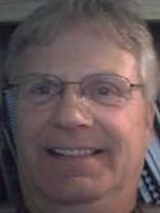 "Tim keeps the interviews to the point and moving for maximum information in the time frame. From getting started through the advertising, referrals, SEC regulations, and "How To's" are covered by 3 very experienced and successful investors and educators. Nice work. Thank You.
Sid Marquis
Spokane, WA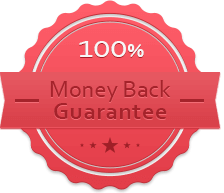 100% Ironclad Money Back Guarantee
If for any reason you are not happy with this course, simply email us within 30 days for a full refund of the purchase.
The information in these items combined is literally worth thousands of dollars. You cannot afford to ignore this one-time opportunity to get this much valuable information for such a low price. If you're serious about real estate investing, you gotta get this package today!
Regular:
$39.95
Today Only $9.95 (75% Off)

These Interviews Are Now Delivered Digitally For Your Convenience.