(Early Bird Notification List)
How To Find Your Private Money Lenders – we will share some of the tried and true methods to find and attract private money lenders.
How to Pay Your Private Money Lenders – knowing different ways to structure the amounts and timing of payments can save or kill a deal.
How To Structure The Private Money Loan Terms – learn how to determine a fair return for your lenders and how to set expectations so your lenders stay happy.
Case Study Of Self Storage Deal Using Private Money – we will do a walk-through of how one investor used private money for a recent deal.

Sign Up For Early Bird List For Self Storage Case Study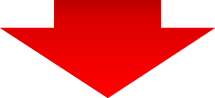 Storage Case Study
Enter Your Name and Email Below
To Be Emailed For The Case Study
We do not sell, rent or share your information.
If you have any issues, please contact
us at support@reiclub.com.