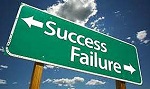 More and more people are choosing to make their career in real estate. There are many factors to consider in having a profitable investing career. I hope that you can read this very important article below and pay close attention to some tips discussed below that will increase your success in this ever-changing real estate investing market in 2013. This ever-changing real estate market is bringing more and more new investors to the game. BUT — only the strong ones will prevail. You need to be on your A-Game at all times. Getting your real estate license will enhance you as an investor and open up additional profit and commission making opportunities.
Getting Your Real Estate License
If you're an investor and considering becoming a Real Estate Agent, make sure to research the education requirements in your state for real estate agents. Most states ask that prospective agents complete a certain number of real estate courses from an accredited institution before applying for a license.
Study for and pass the real estate licensing exam in the state where you want to start your career. The school where you completed your coursework may even offer review sessions to prepare for the test.
Network For Success & Referrals
Contact friends and relatives to let them know about the services you offer as a real estate agent and as an investor. The first few deals you close will most likely result from their word of mouth. If these clients end up satisfied, expect your referrals to grow.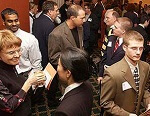 Your clients appreciate your knowledge and will be more inclined to trust your expertise when it comes time to close a deal.Host client parties to show your appreciation and to keep your name fresh in their minds.
Speak with vendors and contractors in your area who would be willing to offer them a small discount on home or garden services in return for free advertising on your listing flyers. Your clients will be pleased with the gesture.
Network with various community organizations in your city to show that you are well informed about the businesses and residents who live there.
Managing Your New Role: Real Estate Agent
Manage your time wisely. As your business continues to grow, set aside a specific time of day to answer your messages, and be prepared to turn down potential clients if you can't accommodate them properly due to your workload. The decision to set clear boundaries between your work and your personal life should be respected.
Attend additional classes on real estate law throughout the course of your career. Successful real estate investors [and agents] are always learning more about the business in order to better serve their clients.
Life Of A Real Estate Agent
Real estate investing is a 24hr job, where you will most likely work odd hours in order to assist your prospects/ clients. You need to make yourself available to schedule and/or coordinate meeting contractors (if you're fixing the property), you may need to meet with tenants (if you're renting your properties) or even meet with possible buyers if you have multiple-properties for sale.
Track your monthly costs closely. New agents soon realize that they are responsible for recurring expenditures such as gas, postage and cell phone bills. You also need to arrange your own health care plan and tax deductions.
If you're not willing to give 200% of yourself and your time, you may not very successful as a investor-real estate agent. But remember, you're better off working hard right now – for bigger paydays in the near future!