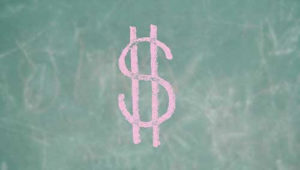 Are you shopping around for a house flipping hard money or private lender loan? It's easy to search for the lowest upfront costs and interest rates, but did you know there are many other factors that determine who is a good lender, and who might let you down?
Think of your private or hard money lender as a business partner — not just an open checkbook. You want to do business with only the most trustworthy lenders who have your best interest at heart.
What's Better Than Low Interest Rates?
A reliable partner is worth every penny. When the going gets tough, you want someone on your side to keep your project on track and under budget. Yes, that's right, even your lender should want you to come in under budget while avoiding fees. If they are smart lenders they know that their success is directly tied to your own.
Taking every measure to help you flip instead of flop is what the best rehab lenders do. Here are some things the best lenders do to keep you in the black:
Qualities Of The Best Hard Money & Private Lenders
1) The Best Private Lenders Are Always Time Sensitive
Time is money. This is never more true than when you are paying interest on a loan. That means every aspect of your project is on a deadline. While a lender might make a little more by delaying a draw, they run the strong risk of breaking your contractors timeline and putting you in a difficult position.
Delayed payment might even cause a contractor to prioritize other jobs and leave your site. Rehab Lenders should understand the value of time and therefore help you access your money as quickly as possible.
2) The Best Private Lenders Keep Your Cash Liquid
Every private and hard money lender will want you to have some skin in the game, but draining you of liquid assets is not a great way to help you finish your project. For example, we lend 100% of purchase and rehab costs (up to 65% of ARV) to keep you from having to make a down payment that could endanger the solvency of the project.
By leaving the cash with you we make sure that you will have the resources to jumpstart the house flip and start hiring contractors right away. Most borrowers only need to bring the cash to cover the closing costs.
3) The Best Private Lenders Will Be Upfront About All Fees You Can Expect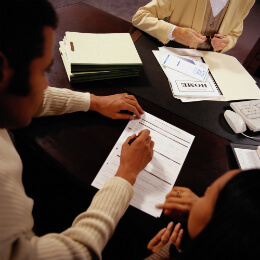 Many cut-rate lenders can offer low interest or fewer points because they make up those costs with a multitude of fees over the life of the loan. These fees can really add up and cause major headaches as the project progresses, even to the point of affecting your cash flow for the flip.
Be sure to ask your lender for a list of all fees you might encounter after closing. They should be upfront about what you can expect so that you can create an accurate budget.
Draw fees, expedite fees, document fees, and other penalties are some examples of fees that you might not expect if they are not upfront at the beginning.
4) The Best Private Lenders Won't Have A Prepayment/Payoff Penalty
As you get better at flipping houses, you'll probably be able to do more work in less time. This is a sign of your success and reliability — you shouldnt be penalized for it. A good lender will gladly take a loan payoff and look forward to making another loan to you for your next flip.
Just like a good business partner, more business is always appreciated. A lender who has your long-term interest at stake is priceless.
5) The Best Private Lenders Will Creatively Problem Solve To Help You Through Financial Stress.
Every house flipping project has its ups and downs. There will always be things that don't go as planned that can impact you financially. A good lender will stand by your side and help you figure out a way to make it work with the least amount of loss to both you and them.
Creative problem solving is not only a way of doing business, but also a result of experience and influence. A good lender knows how to maneuver tough situations and can draw on their experience to find a solution that benefits you.
How Will You Know If A Private Lender Is Trustworthy?
Just like any business relationship, your relationship with your hard money or private lender should be based on trust and mutual respect. As you are talking with a potential lender and considering applying for a loan with them, keep the following questions in mind:
Did they speak to you in a polite and professional way?
Did they send you information when promised?
Did they promptly respond to your questions?
Have their terms stayed the same? Or do they change in the lenders favor each time you talk to them?
Is the lender listening to you and responding to your specific situation?
Have they showed a willingness to be flexible in terms of qualifications or loan structure?
Can you envision a long-term business relationship with them?
Do you know people who have dealt with them? What were their experiences and impressions?
Find The Best Hard Money & Private Lenders Conclusion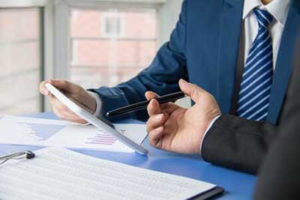 Borrowing money is a great way to enter the house flipping market. For real estate investors who don't have the cash on hand to finance a flip independently, funds from a private rehab lender can be used to acquire and improve a distressed property.
When choosing a hard money or private lender, keep in mind both the long term value they can provide and the intangibles like professionalism, responsiveness, and experience.
These benefits don't always show up on paper but can make or break your flip.
Look for the above qualities in a hard money lender or private lender and you will be sure to find a great lender for your rehabbing investment deals.