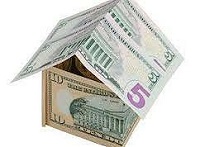 In today's economy, we cannot waste time and or money in our real estate investing efforts. We all want a better future and higher profits, so we can enjoy our family and life style we always dreamed of. Continue educating yourself with new and better strategies that will make you excel in this ever-changing real estate market. Right now it is a smart move to take advantage of lower home prices and closing costs. So you need money right?
Finding Money For Real Estate Deals
However, it is important to know where you can find the capital when needed. Read this very important article below and pay attention to these strategies that will help you come up with the money to fund your deals! As you know, many of us real estate investors choose to borrow the funds rather than risk our own savings. Others prefer having more control and use their own money as much as possible. The funds you use depends on the partners you share the investment with.
Self Funding
Use the money you have available through your own resources. This could be from a savings account, 401K account, and IRAs. Before you draw from these sources, educate yourself on how to use your own funds to invest in real estate. Know what tax ramifications there are if you take funds from these accounts too early.
Family & Friends Borrowing
Borrow money from family and friends. You can pay them interest on the loan or pay interest and principal until the loan is paid off. Or you can make them a partner in your investment and pay them when the property sells. If you choose this option, be sure to have all your contractual agreements in order prior to making the purchase.
Bank Lines Of Credit
Establish a line of credit at your bank. The amount you can access will depend on your bank's policies and your financial situation. By setting up a line of credit, you can access the account and be charged fees only on the amounts you use. The remainder will not be charged until you withdraw the funds. Private LenderJoin a REI Club in your area. Members include real estate owners as well as people with investment funds. Meet them and learn how they access their funds. Find out what the criteria is to make them comfortable in lending you money. This type of lender will typically loan money at a high interest rate, but can fund the loan quicker than a bank. They don't have as strict guidelines for their money as a bank, so they do charge more for using it.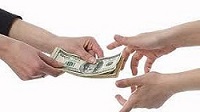 Seller Financing
Ask the seller of the property to contribute. Some sellers are open to carrying a portion of the down payment. This type of transaction requires knowledge of secondary loans. Consult an investment real estate professional for ways to pursue seller participation. As you can see, there are many ways you can come up with money to fund your deals. Use any of the 5 ways to fund your real estate deals exclusively or in combination. Be cautious and smart about your decision. There are also grants you can get from the government — some of these are free.To Your Success, Jeff Adams